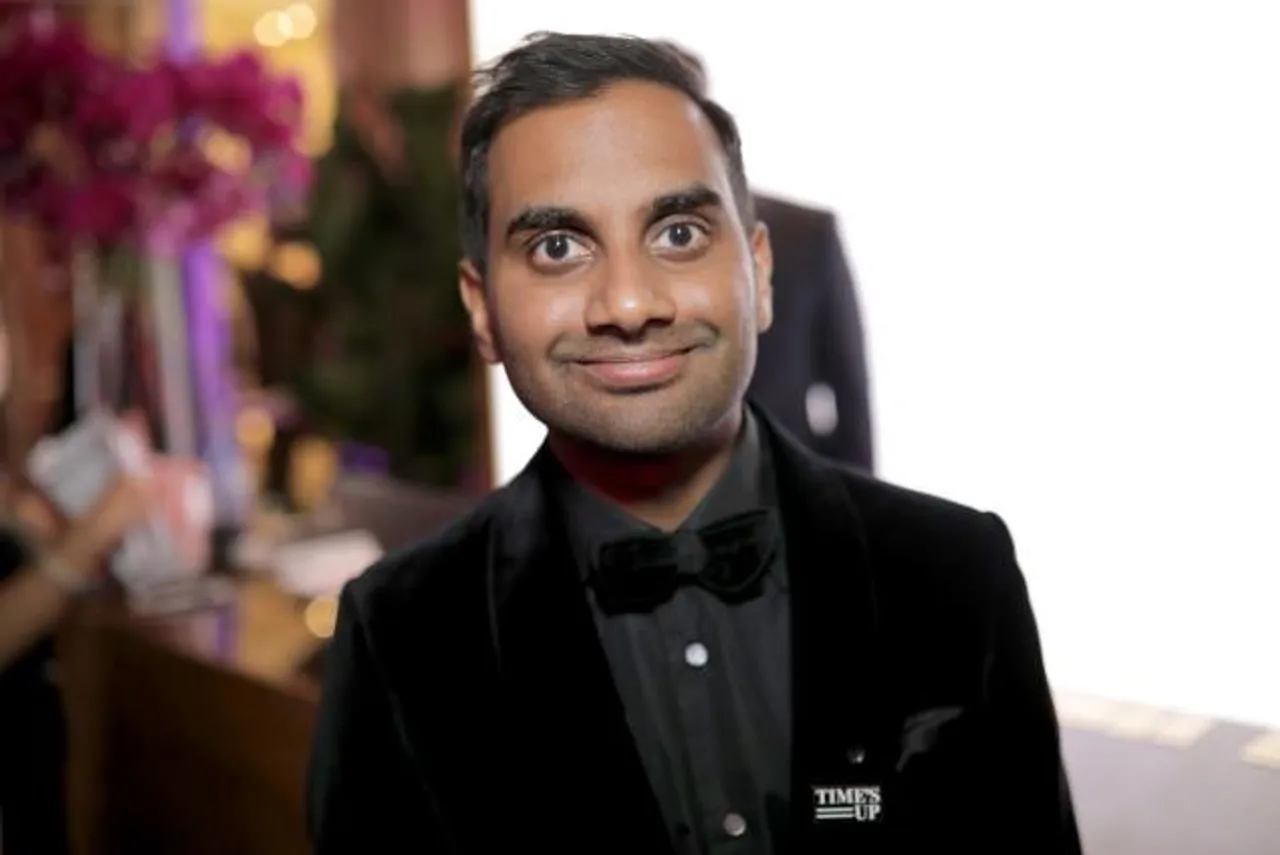 A New-York based photographer has accused comedian Aziz Ansari of sexual misconduct during a date. The anonymous woman said she met Ansari at an Emmys after party in Los Angeles, and they went on a date.
The woman recounts how she felt pressured by him, and that it was a case of sexual misconduct. Ansari responded, saying he thought the behaviour they engaged in was completely consensual
The case makes one think of the recently viral story 'Cat Person' which led a woman to engage in bad sex due to pressure and male entitlement. So is the Ansari incident another case of bad sex which blurs the line, or is it a clear cut case of #MeToo?
Here is what the woman said happened:
She said they had a date in Manhattan after which they went to Ansari's apartment, where things escalated quickly.
"In a second, his hand was on my breast," the woman said. "It was 30 minutes of me getting up and moving and him following and sticking his fingers down my throat again. It was really repetitive. It felt like a fucking game … most of my discomfort was expressed in me pulling away and mumbling. I know that my hand stopped moving at some points, I stopped moving my lips and turned cold." 
Misreading cues?
The woman also talks about how she felt pressured to perform oral sex on him. She said she was really uncomfortable. Finally she left. The next day, Ansari texted her thanking her for the fun evening. She responded, "You ignored clear non-verbal cues; you kept going with advances."
He then apologised to her, saying, "Clearly, I misread things in the moment and I'm truly sorry."
Ansari responds to allegations:
After the woman spoke about the incident in the media, Ansari said he thought the encounter was consensual.
He made a statement to People about the incident. "The next day, I got a text from her saying that although 'it may have seemed OK', upon further reflection, she felt uncomfortable. It was true that everything did seem OK to me, so when I heard that it was not the case for her, I was surprised and concerned. I took her words to heart and responded privately after taking the time to process what she had said."
"I continue to support the movement that is happening in our culture ... It is necessary and long overdue."
So is this a case of #MeToo?
Many people think the incident isn't #MeToo but it is a demonstration of how rape culture works, and how men feel entitled to sex. 
https://twitter.com/davidklion/status/952700353098723328
The Aziz Ansari stuff is a perfect demonstration of how rape culture works and how men are socialized to feel entitled to sex. No, there was no rape, but this thing where men pester women for sex and don't let up, even when it's clear she isn't into it, IS RAPE CULTURE.

— Meghan Murphy (@MeghanEMurphy) January 15, 2018
https://twitter.com/femmefeministe/status/952591393490395136
The entitlement of powerful men like Aziz Ansari is very problematic. It's paralysing because of the underlying threat.

— Shilpa Rathnam (@shilparathnam) January 15, 2018
While nobody is saying what Aziz Ansari did is illegal, people are saying his behaviour demonstrates how a 'no' doesn't always have to be verbal. Men should be able to read the cues.
I hope this Aziz Ansari story will help people realise what consensual sex actually looks like. You don't have to physically say the word 'no' to mean no.

— Jemima Skelley (@jemimaskelley) January 14, 2018
In this whole #AzizAnsari / #Grace mess the one thing that clear is men and women often want very different things from an encounter. And now for fear, if nothing else, the men might start to figure out what that is.

— Am I Bothering You? radhika vaz (@radvaz) January 15, 2018
Others point out the grey areas in the case, and how looking at it in a binary way is counterproductive:
The discourse around Aziz Ansari is awful, and that's largely because we're still talking about this shit in a binary way: his actions were evil or his actions were fine. He's guilty of assault and his career should be over or his accuser is the one at fault.

— Judy Berman (@judyberman) January 15, 2018
Also Read: Emma Watson Speaks About White Feminism
Picture Credit: Ny Daily news