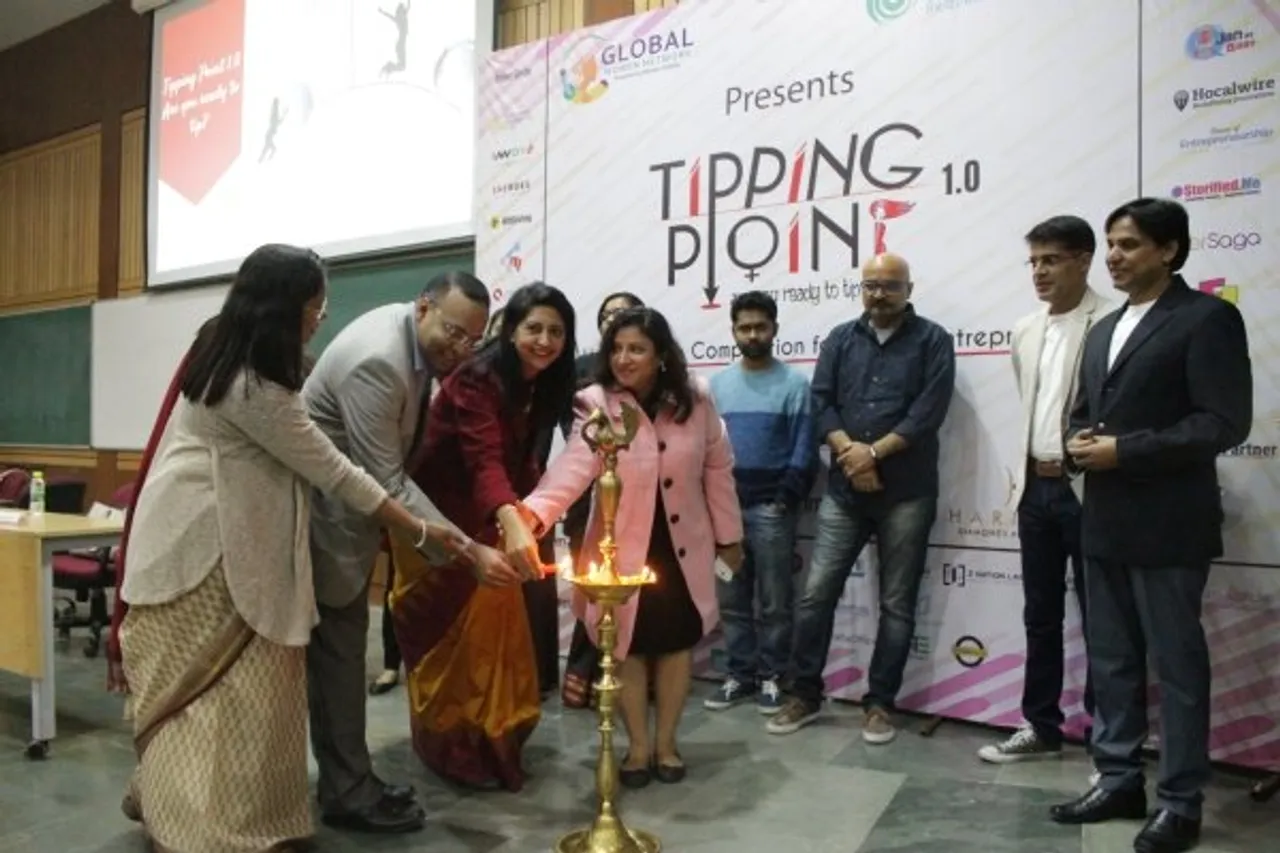 Women entrepreneurs are breaking new ground everyday. Whether its their new ideas, or their ability to adapt to market needs. In an effort to mentor some of these stellar women, a special program by Tipping Point 1.0, in partnership with SheThePeople.TV is conducting special sessions. Of many who applied, 25 finalists have been picked. We are featuring some of them with ideas that promise to find solutions to problems.
Vidya Deshpande, Founder, SoulPurpose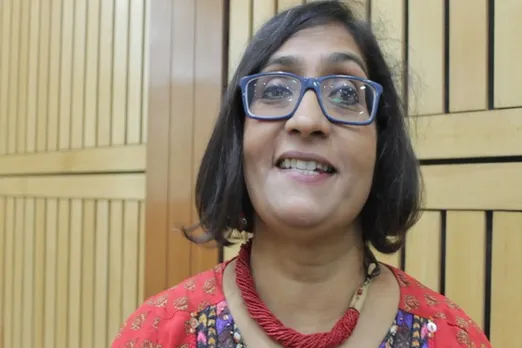 Vidya Deshpande, Co- Founder, Soul Purpose
Vidya Deshpande started Soul Purpose Travels along with her friend, Mimi, in 2012. Together, they organise experiential travel holidays for women. Their holidays are unique with adventures and surprises thrown in here and there. From wildlife safaris and trekking to food and culture, they have it all covered.
Talking about challenges she faced, Deshpande said, "Establishing yourself is a big problem. Then there are people who always doubt you. Who is this person? Does she know what she is doing? How will she take us? Are we going to be safe? Are we going to stay in a good hotel? All these questions come up especially when it has to do with women."
Also Read: This Journo-Turned-Entrepreneur Is Taking Women Places
Bhavya Goel, CEO - AEOM Couture
AEOM Couture is a fashion-tech startup which lets you customise designs to suit styles. One can choose the length of the garment, sleeve length, neckline and can also send in measurements to let AEOM create the perfect fit.
Talking to SheThePeople, Bhavya Goel said, "We realised that three out of five women walk out of a store, even though they liked the style, they walk out because it is not as per their comfort. That is where AEOM comes in. That is how we want to disrupt the retail sector."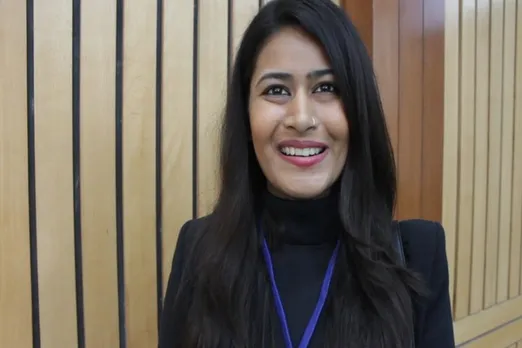 Bhavya Goel, Founder, AEOM
Pooja Rai, Co-founder, Anthill Creations
With increase in the number of buildings and decrease in open spaces, kids no longer have playgrounds to play and in cases of underprivileged children, there is hardly any safe place for them to indulge in some play. Anthill Creations addresses this issue by making interactive learning playgrounds for underprivileged children using scrap tires. This social enterprise, in the process of creating these spaces, involves the community and kids too.
Rajshree Sharma, Co-Founder, Tranxact
A freelancer's biggest woe is to keep a track of the payments coming in and invoices going out.Tranxact makes it easy for a freelancer by taking care of all the contract and invoice needs of a creative professional. Right from generating the paperwork to helping you with e-signing the paper, Tranxact manages everything. Tranxact also takes care of the legal needs a freelance creative professional has.
Rukmini Vaish, Founder, CollarFolk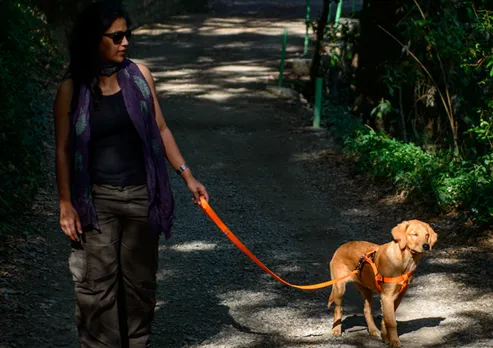 Collar Folk Founder, Rukmini
Every pet owner faces a dilemma when they have to make a choice between a vacation and staying home with their pet. Rukmini Vaish wanted to do both and she started CollarFolk, a one-stop-solution to help pet parents plan a pet-friendly holiday. With just a click, a person can get a customised, pet-friendly trip planned. One can choose from the number of options available for pet lovers like home stays, luxury stays and so on. The company not just specialises in planning trips, but also lets you enjoy experience likes sailing, trekking and camping with your four-legged pals.
Pragti Chauhan, Co-Founder & Head-Operations, Digital Self Defense Infosec
Cyber attacks are on the rise and it is extremely important to detect these threats at an early stage. Though the use of firewalls and other prevention technologies are very well known, the detection solutions are limited to the large companies, leaving the smaller ones prone to threats. Digital Self Defense offers an affordable solution to detect cyber threats.
Shilpa Mahna Bhatnagar, CEO and Co-Founder, Evoxyz Technologies 
Ever worried about your kid's whereabouts? Evoxyz has the solution. Their product Evoschool is an always-on child security, location tracking and communication platform. This device brings together school, its teachers, students and their parents. Evoschool monitors the child for safety and security. The founder tells us that the technology is being tested for various other functions like behaviour mapping. This function would let parents get a fair idea of where the kid spends most of his time. This IoT company specialises in micro-location domain and offers products across different verticals.
Also Read: Challenges Women Entrepreneurs Face
Sadiya Naseem, Founder, Glam Studios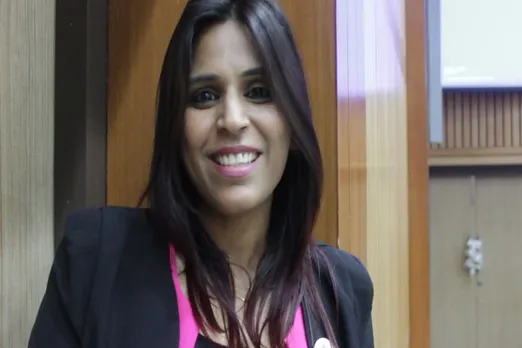 Sadiya Naseem, Founder, Glam Studios
Sadiya Naseem has been a part of the startup ecosystem for a while now and knows her game very well. She started Glam studios as an initiative to organise the highly unorganised beauty sector and make standardised and quality services available for all. Naseem, speaking to SheThePeople at The Tipping Point 1.0, said, "at Glam Studios we are creating a chain of affordable salons, organising the inventory of existing salons through technology, marketing and training."
Nupur  Agarwal, Founder, Evolve Foundations
Evolve is an ecosystem that provides socioeconomic benefit to rural India by a number of ways. It arranges eco-tours, farmer's market and other environmental & cultural awareness programs in urban India via its products & services. Their products are highly innovative as one can grow plants with the pencils or notebooks brought from Evolve.
Swati Paliwal, Founder, CresendoSpeak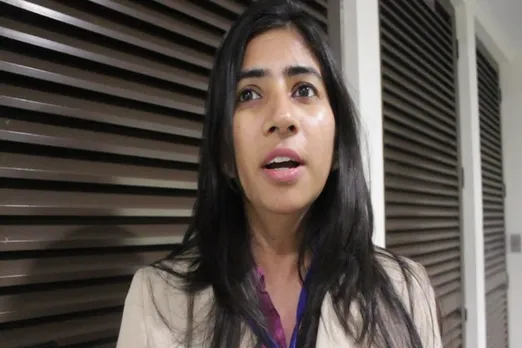 Swati Paliwal, Co-founder, CreasendoSpeak
CrescendoSpeak helps you put social media to good use when it comes to promoting businesses, causes or campaigns. The platform lets you amplify your message on Social Media by sharing it with Unlimited people at the same time via Crowd Network.
Talking about the importance of mentors, Swati Paliwal said, "Tipping point is more about mentoring. I have created a product and I have in my mind that it is a great product and people would like it but probably with correct mentorship, I would know what would work for the market. So I think mentors are extremely important."
Watch this space to know who may win the first ever Tipping Point 1.0 competition.
Tipping Point 1.0 is put together by Global Women Network and Karma Circles, and SheThePeople.TV is a partner to this effort.