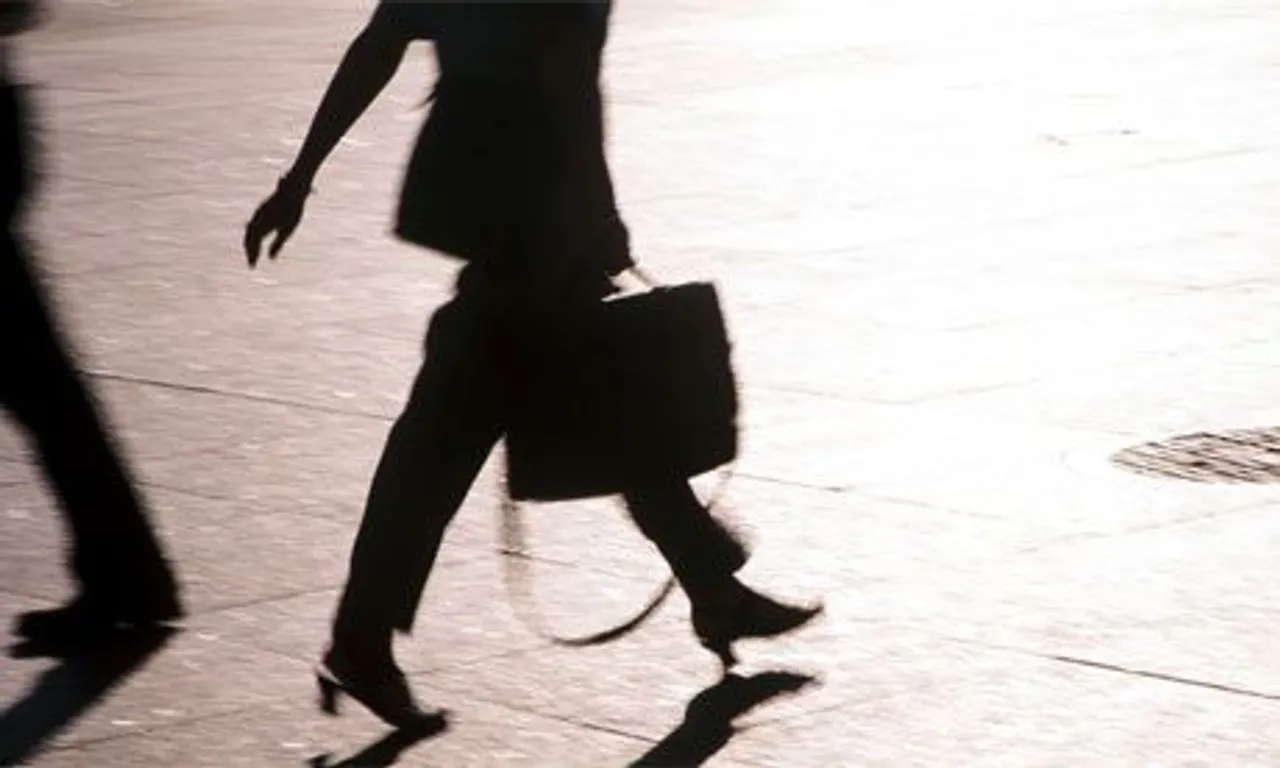 Roshni Chaudhary currently works as a hiring manager at PlugHr. Having spent over 9 years working with companies like Adecco Group and Telstra in India and abroad, she took a step back from the Corporate world to concentrate on her daughter, a decision welcomed by her family. But a couple of years down the line, once she was ready to join back work, the realisation that this was far from easy hit her. For someone who had always been extremely passionate about her work,  it came as a reality check but she didn't let it bog her down.
"I took a break for 3 years to look after my daughter and decided to be back at the workplace. At that point of time I found out the biggest inability of Indian companies is that of hiring someone who has had a gap in career-life. But, giving up wasn't an option. Initially, I was eager to begin full-time corporate work again but the result was demotivating. Also, my daughter was just 4 back then and I wasn't sure about sending her to a day care centre. So with a desire to balancing family with work, I started off with looking out for part-time opportunities. I didn't want anything beyond 1 or 2 o'clock just so that I could spend time with my daughter when she returned from school. That's when I found Sheroes and it changed my life", Roshni Chaudhary told Shethepeople.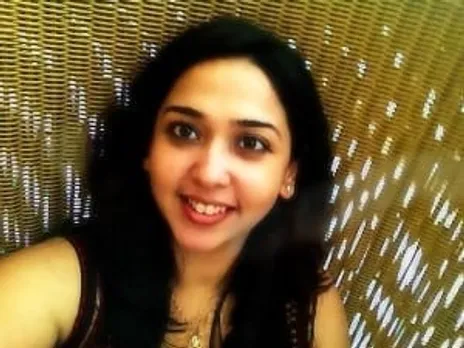 Work from home is a great option if you want to balance family and career: Roshni Chaudhary
Noida based Sheroes specializes in sourcing corporate jobs as well as flexible and work-from-home jobs for women in India.Co-founded by Sairee Chahal in January 2014, it provides a diverse range of work options to women, helps them find mentors and build communities via offline events. With clients like Best Deal TV, Intel, Paytm, Kraftly, Oriflame, the Company offers a diverse range of Companies to choose from.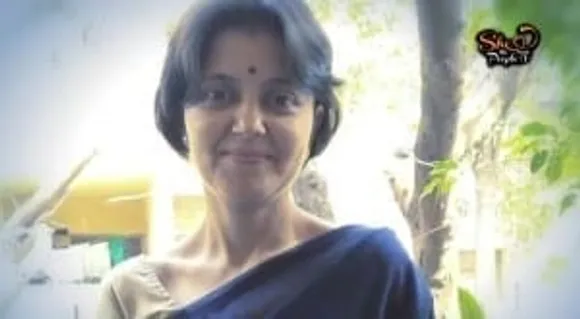 Sairee Chahal: Co-founder of Sheroes
There are quite a few Companies like Sheroes which are helping women get back on their feet in the Corporate space. In a situation where women generally are at a loss at finding the right kind of work profiles post child birth, such Companies plug the demand supply gap, helping women kickstart their careers, sometimes in a very different yet rewarding direction.
Here are a few more such Companies, which were just what the doctor ordered for women looking to get back into the job market after a break.
JobsForHer
Founded in 2015, Bengaluru-based JobsForHer was the brainchild of Neha Bagaria. Their vision was simple, their motto clear. To bring women back to the workforce, offering them job opportunities at their convenience in various forms like full-time, part-time, work-from-home, to freelance opportunities and also returnee internships.
Ushering women back into the workforce: Neha Bagaria of jobsforher.( Picture Credit: foundersgyan.com)
The organisation today has associations with more than 750 Companie including Citibank, Future Group, GE, Godrej group, Kotak Mahindra Group, SnapDeal, Unilever and several other startups. The next step? Expanding it's horizons beyond Bengaluru to Mumbai, Delhi and Chennai.
Also read: Work from home a big opportunity, says Rajat Tandon of Nasscom
Koffeeplace.com
Koffeeplace is a Mumbai based online community, created by Ashni Dwarkadas for women professionals seeking to return to the workforce after a break. Its goal is to equip every woman to pursue a career that's right for her. It's there to create opportunities to help keep women in the workforce, allows candidates to add pictures and video clips, and gives them a glimpse into what it's like to work for the company.
"I felt one miserable gap in the society when I thought of searching for jobs after a break. Talking to other moms made me realise that many women face similar problems and are clueless about how to deal with them. Anisha(co-founder and an entrepreneur) and I spent a lot of time talking to women around us to understand their career challenges. There were so many stories! Women had so many career questions and challenges, but nowhere to go where they could get answers. There were just so many women in similar situations like me - educated, experienced, talented women who were not working because they didn't even know from where to begin after a career break. We saw a huge need here, and we decided to try and fulfill it. We decided to build a career destination for women – a platform which equips them with all that they need to succeed at their careers. Hence, Koffeeplace was founded.", founder Ashni Dwarkadas explains.
Ashni and Anisha, co-founders at Koffeeplace.com
Koffeeplace has clients like OnCourse Vantage, Wowtables and Indear.in, where women have been successfully placed.
Avtar I-Win
  Founded by Dr.Saundarya Rajesh in 2005, Avgtar-I-Win is a Chennai based company which has nearly 40,000 women on its network and has helped more than 8,000 women restart their careers after a break.  Way back in 2006, they managed to secure jobs for 450 women for Futuregroup. The Company has been in the mainstay for a while, also making efforts to address the gender related issues because of which Corporates hesitate to bring back women in the workforce.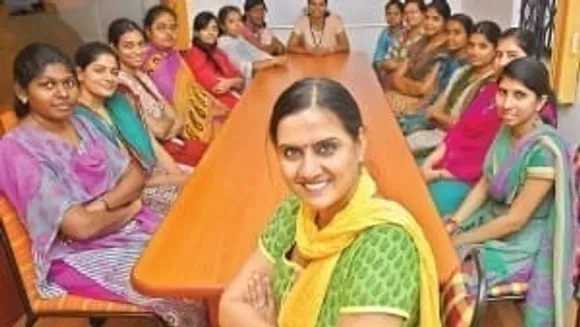 In the business of helping women return to work: Dr.Saundarya Rajesh. (Picture Credit: newindianexpress.com)
Apart from acting as liaison between Companies and the Women, Avtar-I-Win also conducts regular workshops called Segue Sessions which act as forums for women to connect and network with other women.
HerSecondInnings
Bangalore and Mumbai-based HerSecondInnings was the pioneer in the field of organisations that make women financially independent. They enable 'work from home' options, temporary assignments, permanent jobs, projects and consultancy and entrepreneurial opportunities as well.  Set up in November 2014 by Manjula Dharmalingam and Madhuri Kale, it is an ideal platform for women not only to find a right job but also to empower themselves at all levels.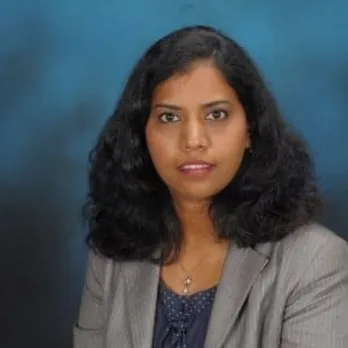 Manjula Dharmalingam , Co-Founder of HerSecondInnings. (Picture Credit: LinkedIn)
Their e-coaching option is a path-breaker, which women can attend online. Like the name suggests, HerSecondInnings also helps organisations improve their diversity and inclusion programmes through surveys and leadership workshops.
So all you ladies out there looking for another chance in the job market, you have help at hand. It might take a while but with the expert guidance of the Companies mentioned here, you are sure to get back into the game.
Feature Image Credit: theguardian.com