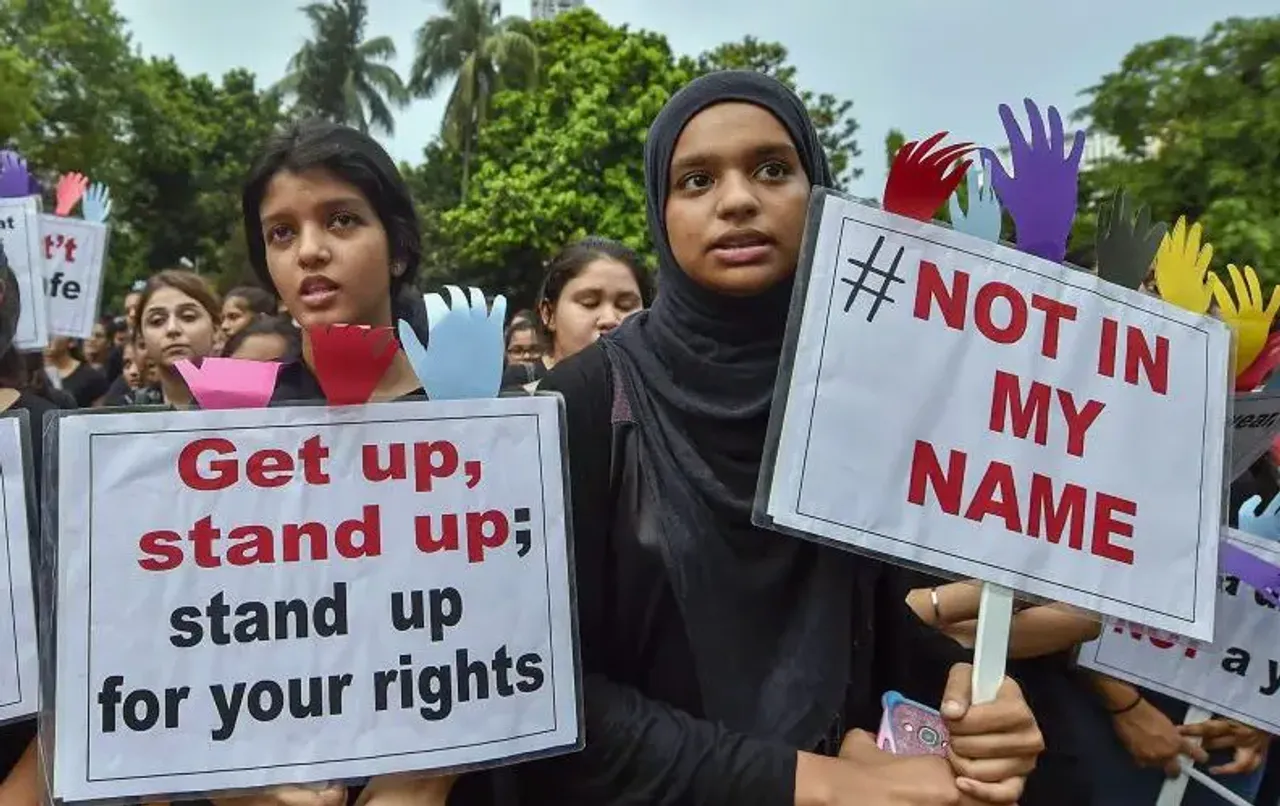 Two men, Bengaluru rape video accused, were shot at and apprehended while trying to flee after arrest, police said Friday. So far, six-four men and two women - have reportedly been taken into police custody for the rape and sexual torture of a young girl on camera. The issue came to light when, earlier this week, a video of the same went viral in Northeast India, predominantly in Assam.
The assault incident reportedly occurred in Bengaluru with the accused, and survivor, identified as Bangladeshis. Authorities earlier suspected the video originated from the Northeast since police in Assam and Meghalaya had taken cognisance of the incident. More here.
As per The Hindu, the four male accused were taken to Karegowda Layout, K Channasandra, where two allegedly tried to escape on May 28. The police said they fired at the accused for self-defence. Both injured have been admitted to hospital.
"As per information revealed so far, all of them are part of the same group and believed to be from Bangladesh. Due to financial differences, the culprits brutalised the victim who is also said to be a Bangladeshi, brought to India for human trafficking," the police said, as quoted by NDTV. 
A case of rape and assault has been registered against all six accused at Ramamurthynagar police station, Kamal Pant, Bengaluru Police Commissioner said.
Earlier when the police had released pictures from the harrowing video, which captured the assault done on a young woman, there was little information to be found about the location of the crimes, the identities of the culprits and the survivor. The police had shared the picture in order to seek help from the general public in catching the accused persons.
Bengaluru Rape Video Accused Tried To Flee, Shot: Police
The identity and whereabouts of the sexual assault survivor haven't yet been ascertained. Police authorities reportedly believe her to be in Karnataka's neighbouring states. The 22-year-old, suspected to be part of an alleged prostitution ring, is being traced by police teams. More here. 
"A directive has been issued for probe to be conducted without any interference. We're giving all information to the court. 5-6 persons were arrested within few hours of the video going viral," Karnataka Home Minister Basavaraj Bommai said Friday.
When the assault video first went viral in the Northeast, many linked the case to the death by alleged suicide of a Naga woman in Jodhpur, Rajasthan on May 23. Sports Minister Kiren Rijiju, referencing both cases, said they were not related.
The viral video of a girl from North-East being brutally raped and tortured by 4 men & 1 women is not related to Jodhpur suicide case. I had detail discussion with the Police Commisioner of Jodhpur.
However, there must be all out efforts by all State Police to catch the devils.

— Kiren Rijiju (@KirenRijiju) May 26, 2021