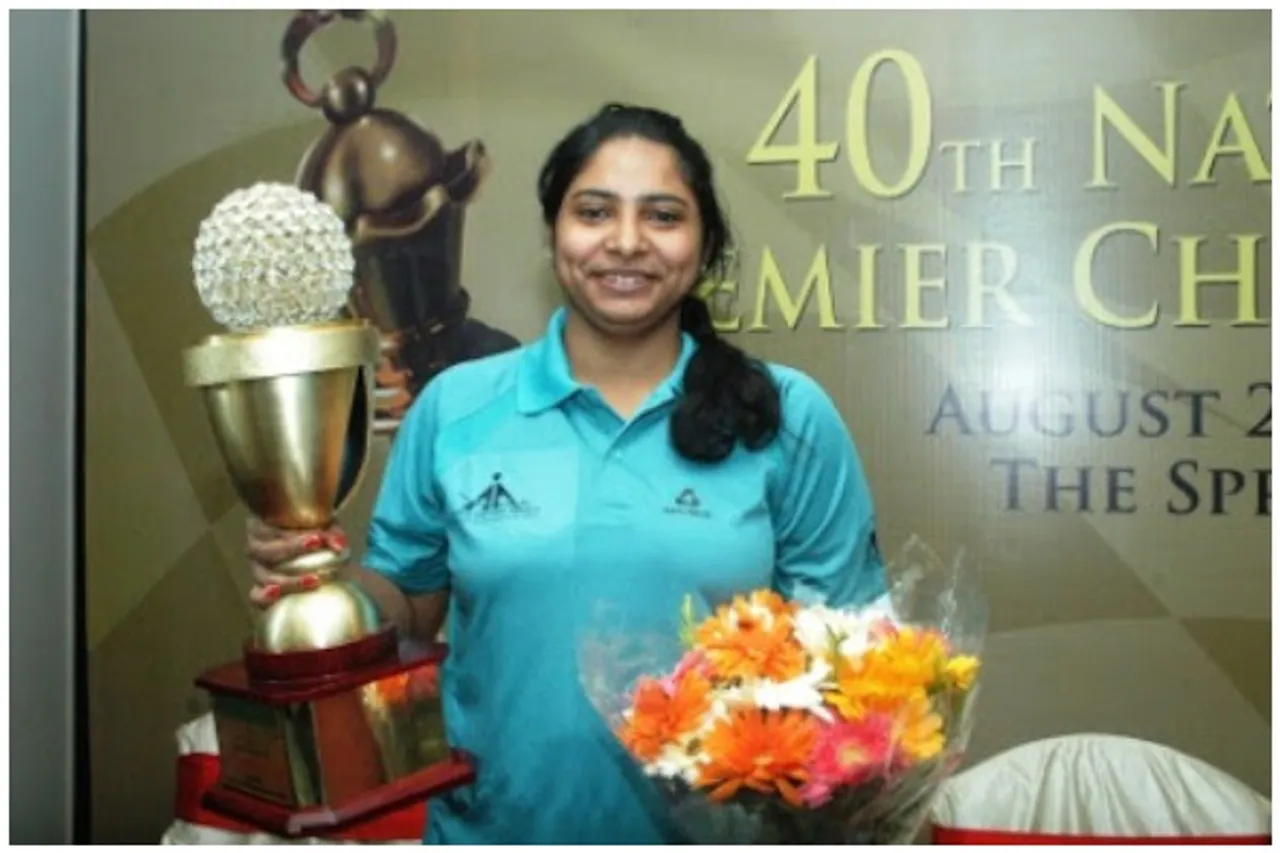 The top seed India women's team recorded three wins to qualify for the quarterfinals of the Asian Nations' Women Online Cup on Monday. Asian Nations' Women Online Cup is a chess tournament that is open to all the players by Asian chess federations.
Now, the Indian team will face Kyrgyzstan in the last eight after topping the preliminary phase with 16 match points (2 match points for a win and 1 for a draw) ahead of the Philippines (13) and Iran (13). The quarter-finals will be played on Friday.
India had eight wins and a loss. Led by Woman Grandmaster (WGM) Mary Ann Gomes, India got the better of Syria (4-0), Mongolia (2.5-1.5), Myanmar (3.5-0.5), Singapore (4-0), Indonesia (3-1), Philippines (3-1) in the round 7, Kazakhstan (2.5-1.5) in the round 8 and Vietnam (2.5-1.5) in the final round. Their loss only came against sixth seed Iran with the point of 1.5-2.5 reported The Times of India. 
Also Read: India's R Vaishali wins gold in Asian Blitz Chess Championship
Indian Women's Team performance
Mary Ann Gomes has been in a terrific form and won all her five matches with five points to her credit. She was awarded the Woman Grandmaster title in 2008 by the International Chess Federation.
Woman Grandmaster (WGM) Vaishali Rameshbabu claimed six victories, drew one, and lost two on the top board. The chess player hails from Chennai. She became a Woman Grandmaster after completing her final norm in the eighth Riga Technical University (RTU) Open Chess Tournament in Riga, Latvia on 12 August 2018.
Also Read: India Wins First Ever Gold At Chess Olympiad, Koneru Humpy Calls It A 'Golden Moment'
International Master (IM) Padmini Rout finished on top in six matches and drew three matches on the third board. Rout was honoured with the Ekalavya Award by the Odisha Government in 2009. She won an individual gold medal playing for the Indian national team at the Women's Chess Olympiad 2014 in Norway. 
Woman Grandmaster PV Nandhidhaa won four, drew one, and lost one to finish with 4.5 points. Goa's International Master (IM) Bhakti Kulkarni has been below par with two victories, draws and defeats. She became Goa's first woman International Master (IM) when she defeated M Mahalaxmi in the third round of the Asian Continental Open and Women's Championship in Xingtai, China in 2019.
Also Read: Why There's A Separate World Chess Championship For Women
Kulkarni said, "I agree that I haven't been at my best. I am trying my best and at the same time, I ran into some strong opponents who are playing good. I believe I can do better."
In the final round against Vietnam, Vaishali and Mary Ann Gomes were the star performers, posting wins over Thi Kim Phung Vo and Hong Anh Nguyen as India triumphed 2.5-1.5 after overcoming Kulkarni's defeat.
Picture credit: ChessBase India
Sagrika Giri is an intern with SheThePeople.TV.