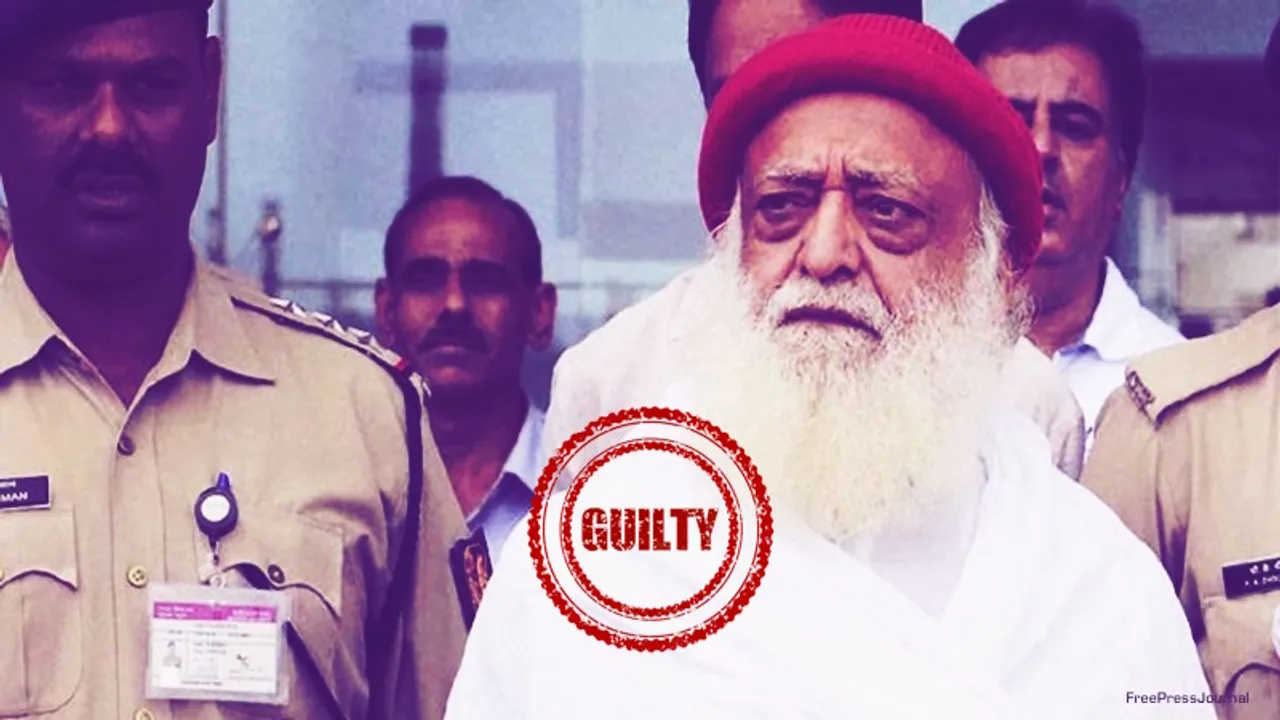 Asaram Bapu is not worth calling Bapu for what his actions are worth. Found guilty by Jodhpur court in the rape of a teenage girl, his history is marred with allegations of assault, a nexus in business dealings and more.
He was born in Sindh region of Pakistan and his real name is Asumal Thaumal Harpalani.
Seventy seven years old, Asaram has been accused of rape and trafficking of women.
Asaram and his family lives in Ahmedabad in Gujarat. He runs a big business empire in real estate and other businesses. His father according to various reports started a business in coal and wood supply when the family came to India.
When he was 15 years old, Asaram married a woman called Laxmi Devi. They have three children; one among them is Narayan Sai, who is an accused in one of the rape cases.
Asaram has been announced guilty for raping a teenage girl whose parents came into contact with the self proclaimed godman. The girl was raped at his ashram near Jodhpur in 2013 on the pretext that she was possessed by evil spirits and needed to be purified. When the parents learnt she was assaulted, they filed a complained.
As per this report, over the last four years, nine people who dared to testify against Asaram were attacked. Three of them died.
"We have got justice. I want to thank everyone who supported us in this fight. Now I hope he will get strict punishment. I also hope the witnesses who were murdered or kidnapped get justice," said the father of the girl Asaram raped.
Gujarat and Haryana are two states that have a large number of followers of Asaram.
Asaram has had strong political connections with all governments and many powerful business people are reportedly his big followers.
This is just one case. Asaram is involved in another case in Surat. Two girls have accused Asaram and his son Narayan Sai of rape and capture. Earlier this month, the Supreme Court said the trial should be completed within five weeks.