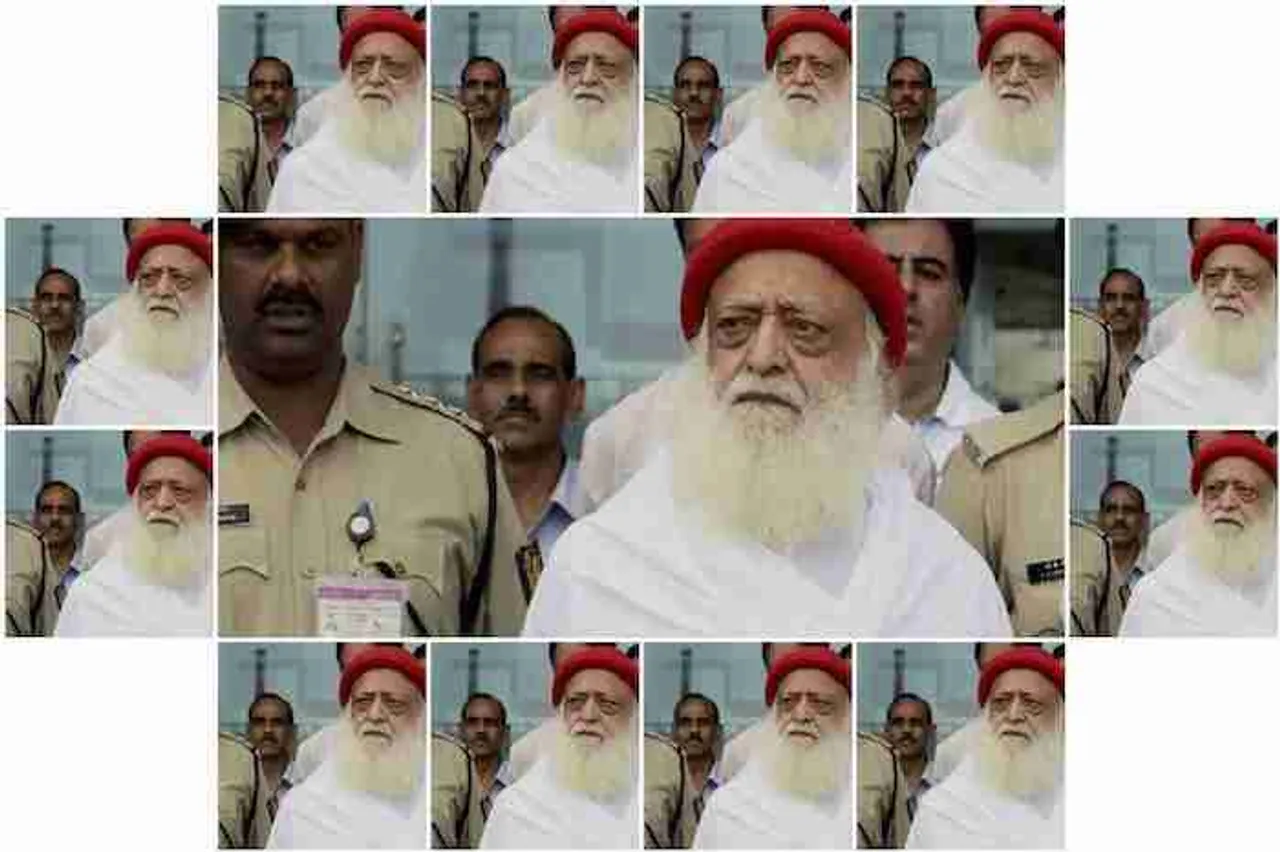 Self-styled godman Asaram bapu is guilty of raping a teenager girl. The sixteen-year-old filed a case in 2013 saying she was sexually assaulted on her visit to the godman's Jodhpur ashram purportedly because she was possessed. He had asked her to perform oral sex and touched her inappropriately. A judge in Jodhpur Central announced Asaram guilty. The godman has millions of followers, most of which are in states like Gujarat and Haryana.
The Jodhpur court has sentenced him to life-term till death. While the other two co-accused, Shilpi and Sharad each have been sentenced to 20 years in jail.
Who is Asaram Bapu? What's his story?
"We actually do have some very good laws, both with POSCO and also the Criminal Amendment Act of 2013. This conviction demonstrates the effectiveness of POSCO. Of course, Asaram like any other convict, has the right to appeal," noted Namita Bhandare, Journalist to SheThePeople. "But we just saw today that what we need is not death sentence, new ordinances and populist appeasement of existing laws, but their effective implementation."
In a nation, obsessed with spiritual gurus, to convict a child abuser guru is a giant leap for humankind - Harrish Iyer
Author Jane D'Suza said the verdict from this court reinstated her belief. "In a country where it is dicey to believe in anyone in power, thanks to the Indian courts who seem to still have a backbone."
Story So Far
Asaram was booked under POCSO (Protection of Children from Sexual Offences) and other non-bailable sections of IPC. However, instead of surrendering to them, Asaram chose to hide at his ashram in Indore, behind a barrage of his supporters. Amidst outrage from his disciples, the Jodhpur police finally managed to nab him on 1st September 2013.
This isn't the only case of sexual misconduct against him. In the beginning of 2014, two Gujarat based sisters accused the godman and his son Narayan Sai of rape, illegal confinement and criminal conspiracy.
Speed Of Justice
"The conviction of Asaram brings new hope. It reinstates the faith in the judicial system considering that the mighty will not be let loose. In a nation, obsessed with spiritual gurus, to convict a child abuser guru is a giant leap for humankind. Hope he would spend the rest of his life in jail without parole or bail." Harrish Iyer, Equal rights activist, Co-founder: the Barabari foundation.
"Will incarcerating child rapists stop rape in India? No. Will this make India safe? Probably not. But will it make India a more just society? Yes. A hundred times yes! So let's take a moment to celebrate what is a good day for justice in our country." Author Meghna Pant asks.
Also Read : Centre to Amend POCSO Act To Ensure Death To Child Rapists