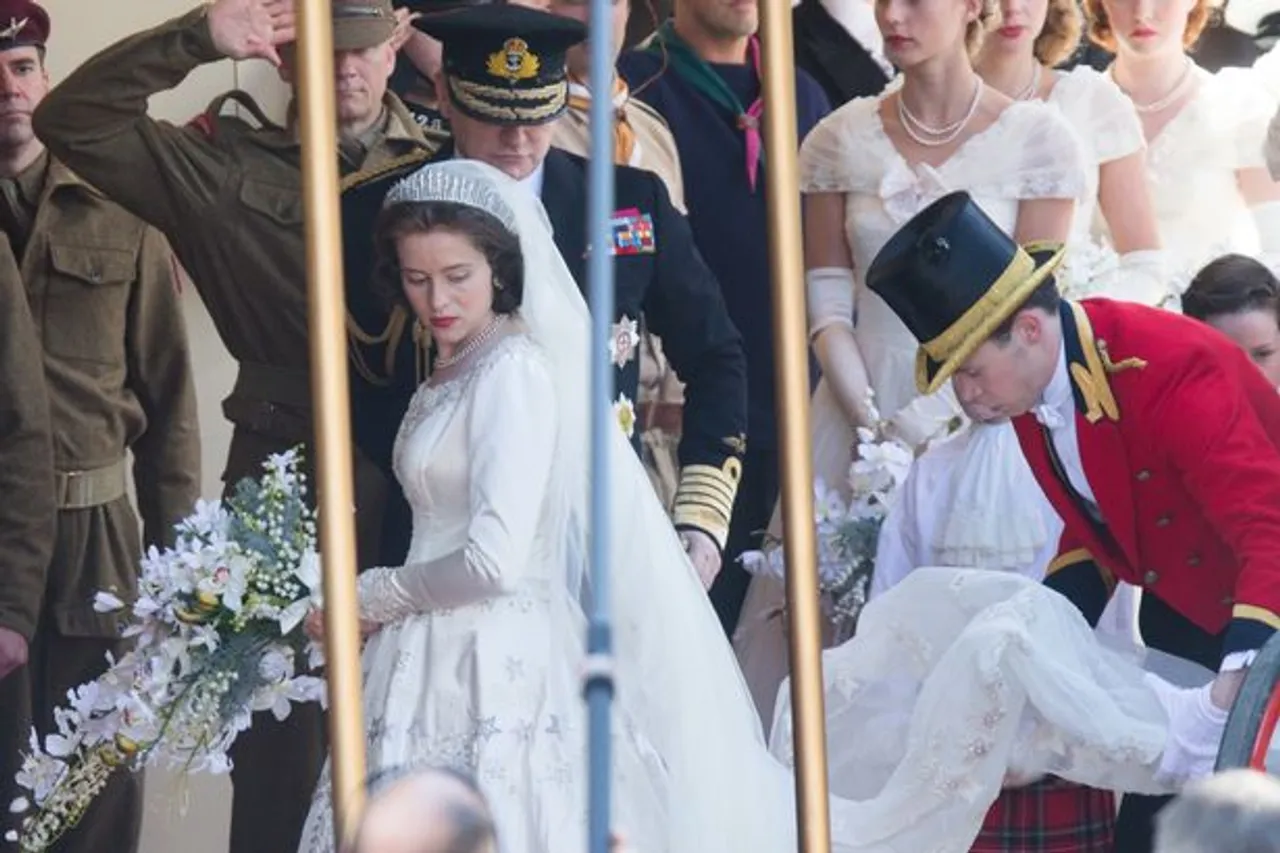 Netflix's 'The Crown' is the most expensive TV show ever made. The show gives its audience an inside view into the lives, loves and machinations of Queen Elizabeth II's  life and court, and has become an obsession with its fans.
Am endlessly rewatching @TheCrownNetflix. Compelling story re woman leader fighting to be worthy. My drug of choice in these Trumpian times.

— shonda rhimes (@shondarhimes) November 20, 2016
https://twitter.com/russell_kane/status/797468713712762880
Ironically, while hundreds of thousands of pounds are being spent on making a TV show that will satisfy people's curiosity about the Queen's life as a young woman, thousands of British citizens are critical of their Queen's current life choices.
More than 100,000 people have signed a petition demanding that Queen Elizabeth should pay for the repairs to Buckingham palace, out of her own pocket. The repairs are estimated to cost 369 million pounds, and taxpayers are angry that their money is going to be allocated for the project.
"There is a national housing crisis, the NHS is in crisis, austerity is forcing cuts in many front line services. Now the Royals expect us to dig deeper to refurbish Buckingham Palace. The Crown's wealth is inestimable. This is, in a word, outrageous," says the petition, addressed to the UK Chancellor.
The oppostion the official go-ahead for the repairs.
"It's a national monument ... national heritage. It's going to be treated that way, in the same way as the House of Commons. When you have these old buildings they have to be looked after," said Labour party's shadow chancellor John McDonnell.
There is a lot of outrage about the Buckingham Palace repairs on Twitter. Here are a few views:
I feel sick to the stomach that children have to beg for money #ChildrenInNeed while #buckinghampalace gets it given to them on a plate....

— Hedy Fletcher 🇺🇦🌹🙏💃🕊🌈 (@HedyFletcher) November 18, 2016
If there's no money for the NHS, welfare, housing, councils why is there £400 million for #BuckinghamPalace? It's so maddening and unfair!!

— Jessica Rowan (@jessrowan) November 18, 2016
To try and put today's news into context #ChildrenInNeed has so far raised less than 10% of what is being spent on #buckinghampalace

— Michael (@MichaelCurates) November 18, 2016
Also Read: On her 90th birthday: Some trivia about Queen Elizabeth II