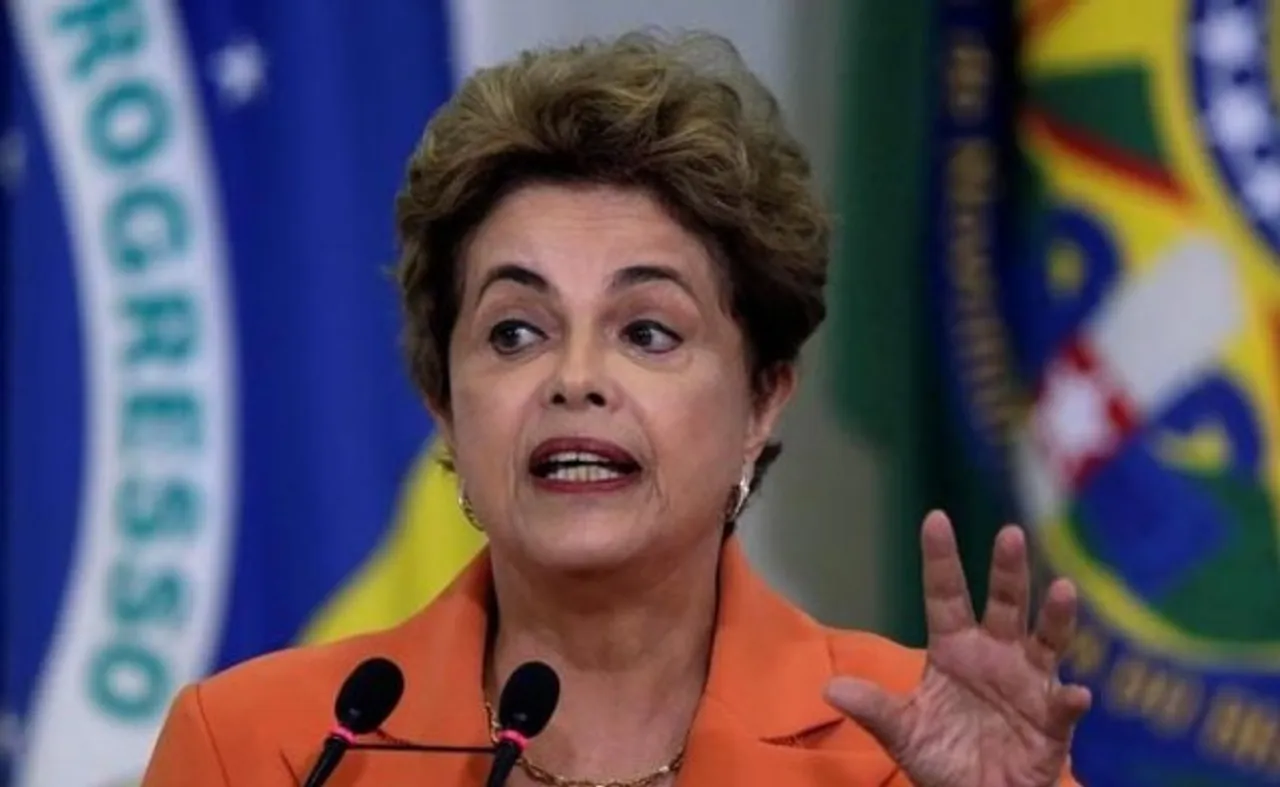 In Brazil, where Dilma Roussef, the country's first woman president, was impeached and ousted on September 1 for irregularities in the budget, public opinion is divided about whether she was a huge victim of sexism's glass ceiling or not.
According to the 'New York Times', women hold only one-tenth of the seats in the lower house of Brazil's Congress: 51 seats among 513. This is lower even than the percentage of women in the lower houses of legislature in Saudi Arabia and Turkmenistan, says the Inter-Parliamentary Union. And the figure makes an even harder statement when you know women outnumber men in Brazil, comprising 52 per cent of the population.
Also read: What the world is doing to increase women's political participation
Roussef herself believes her ouster was the result of misogyny, and has made several public statements about it. Her charge may well be true. During the impeachment process, reports NYT, a male senator, Cássio Cunha Lima, part of a political dynasty from northeastern Brazil, told Senators Vanessa Grazziotin and Gleisi Hoffmann, both supporters of Rousseff to "calm down, girls".
This was a clear indication of an attitude that does not take women seriously, as senators Grazziotin and Hoffman pointed out when they responded to him.
"Men believe they are the owners of this space, as if we're just here by chance," Grazziotin said.
Michel Temer, Roussef's successor and bitter rival, took office as deputy president three months ago, and named an all-male cabinet, even as conservative politician Jaufran Siquiera rose to fame on the back of an anti-feminist campaign. On his campaign's Facebook page, Siqueira posted an image of a house on fire, headlined: "This is what will happen to feminists when Jaufran is elected."
Also read: Ambreen Khan: Her story of positioning brands to political parties
Despite these strong indications of misogyny, at local levels of politics in Brazil, women are a strong presence. According to the NYT piece, 51 cities have only women as mayoral candidates, and women comprise 33 per cent of the candidates for city council streets.
Feature image credit: NDTV