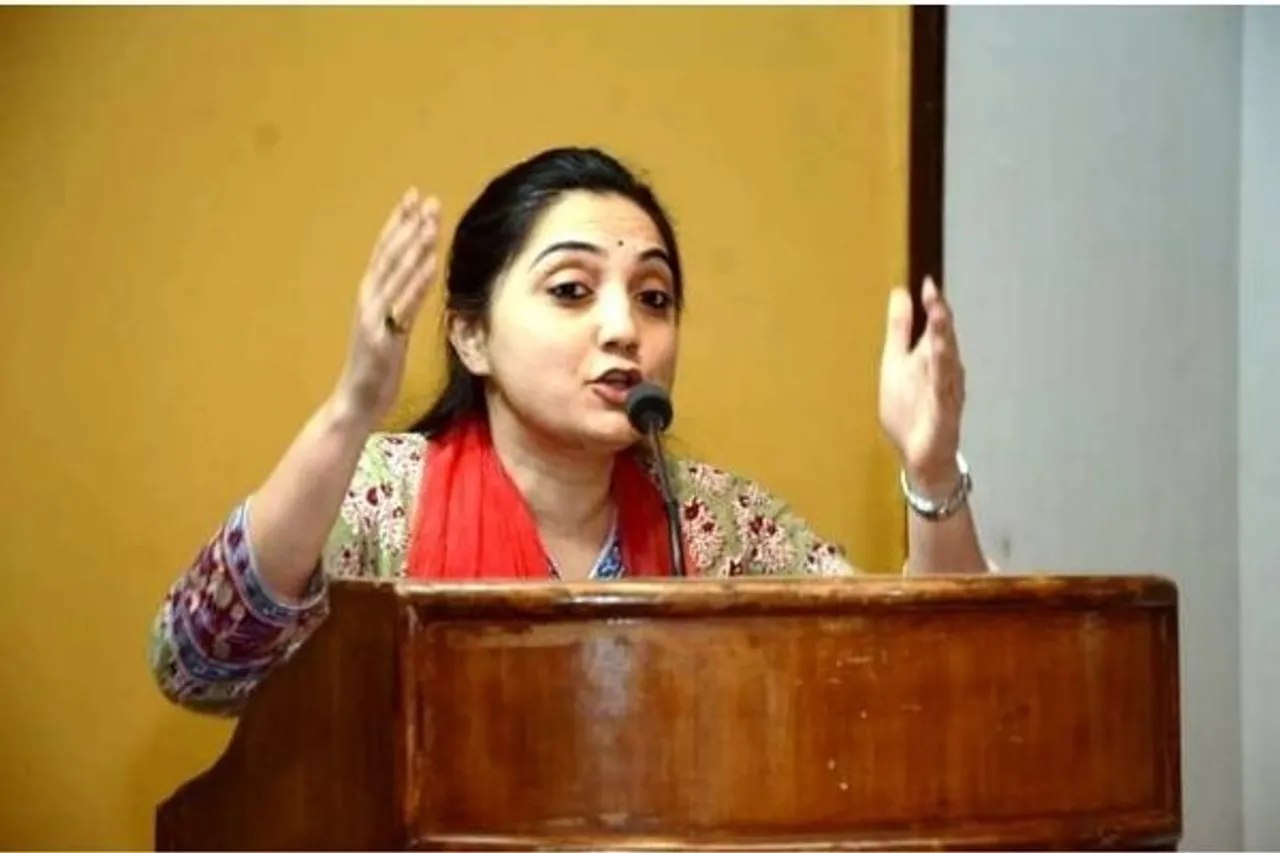 In a video posted on Twitter by the co-founder of the fact-checking website Alt News Mohammed Zubair, the Bharatiya Janata Party leader Nupur Sharma is shown arguing fiercely on the prime time television show Times Now on the topic of The Gyanvapi Files. After Zubair shared it on social media, a trend started asking for the arrest of Sharma for inciting a riot.
Acting on the controversial remark and the criticism received for it on natinal and international level, BJP suspended Nupur Sharma on June 5. Saudi Arabia had condemned the politician's statement against Prophet Mohammad and had asked the ruling party to take strict action against Sharma. Riyadh, Qatar and Kuwait also summoned the Indian envoy to explain on the matter as they say Sharma's statements as "islamophobic".
India government said that the comment came from "fringe elements" and they did not reflect the government's opinion. The government also highlighted that the ruling BJP has taken action against the leaders -- one of whom was the party's national spokesperson and the other its media chief.
Zubair posted the video along with a caption stating, "Prime Time debates in India have become a platform to encourage hate mongers to speak ill about other religions. @TimesNow's Anchor @navikakumar is encouraging a rabid communal hatemonger & a BJP Spokesperson to speak rubbish which can incite riots. Same on you @vineetjaintimes."
Sharma accused Zubair of posting a "highly edited video" and also said that if anything happens to her or her family, he will be held responsible. On Friday, Sharma said that she received death and rape threats after the video by Zubair was tweeted. The video shows her making controversial remarks on Prophet Mohammad.
---
Suggested Reading: Separate Laws for Separate Offences – Cyber Bullying & Defamation Online
---
Arrest Nupur Sharma Trending
The news agency ANI quoted Sharma as saying, "There is a so-called fact-checker who has started to vitiate the atmosphere by putting out a heavily edited and selected video from one of my debates last night. Ever since I've been receiving deaths and rape threats, including beheading threats against me and family members."
On the same day, Zubair tweeted an 86-minute video which showed Sharma making controversial comments on Prophet Mohammad's marriage. After this, Sharma tweeted accusing him of inciting communal tension and tagged Delhi Police.
Zubair has said that once the police see the entire video, an FIR will be registered against Sharma. He wrote, "Thanks for tagging @CPDelhi @DelhiPolice, If they happen to see the full video, I am sure there will be a sou moto FIR registered against you for inciting communal violence by sitting on a new debate and giving hate speeches targetting a religion."
The Delhi police have confirmed that the matter has been handed over to the concerned officials and that action will be taken shortly. Today, Zubair posted a couple of screenshots where he pointed out the abusive comments that he is receiving which are directed toward him and his family.