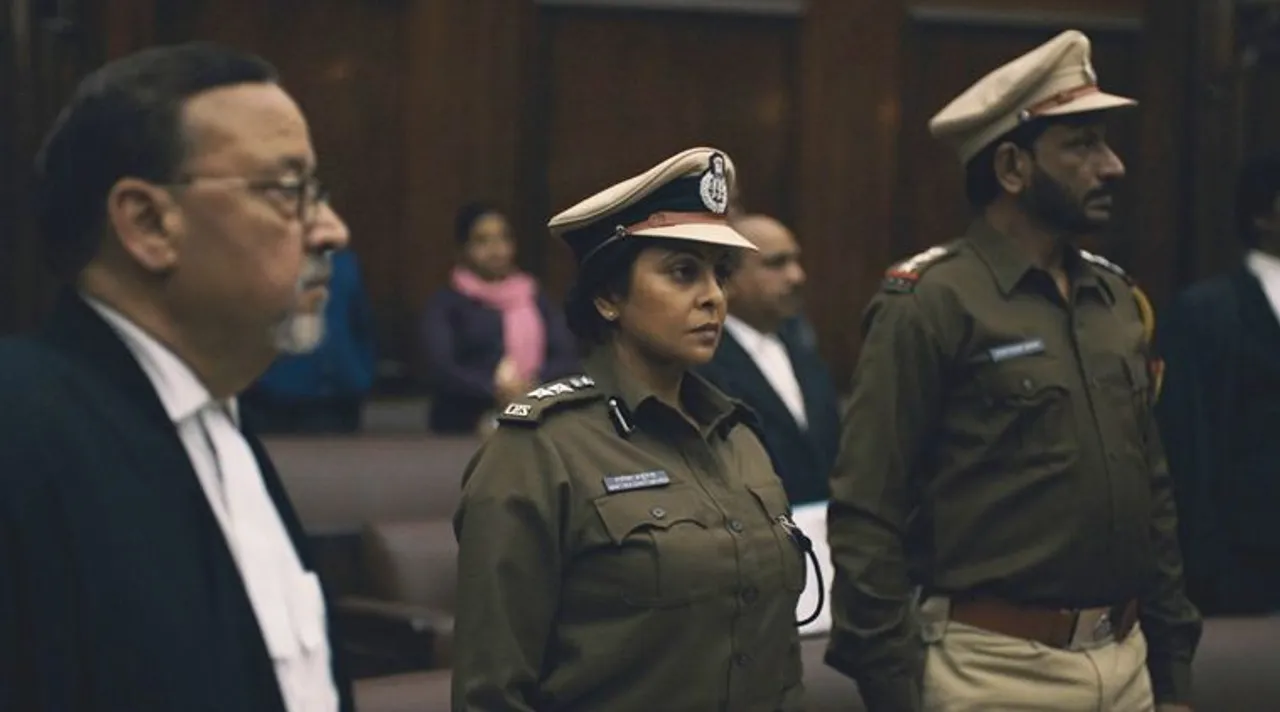 Actress Shefali Shah's Delhi Crime picked the Best Drama Series award for the 48th International Emmys that was held virtually. Shefali Shah's series Delhi Crime was nominated for the Best Drama Series award. Among other nominations, Arjun Mathur was nominted for the Best Actor award for his performance in web-series Made In Heaven.
Shefali Shah immediately posted, "OMGGGGG" on receiving this honour.
 

View this post on Instagram

 
Speaking about her reaction to Delhi Crime winning the award, Shah said, "I started screaming like a maniac the moment they announced the winner." Shah said that she was proud to be a part of the show. "Just the show by itself gave me a new lease of life. It changed a lot for me. I mean I was shouting so much that I think the host (TV, film and stage actor Richard Kind) and Richie Mehta sitting in London heard me. I'm so much proud to be a part of the show… Honestly, this win belongs to the entire team. I cannot take the responsibility on my own. I can't wait to celebrate this with them all," she said, reported Hindustan Times.
Born on May 22, 1972, Shefali Verma is a versatile actor who has played roles of powerful, defiant and romantic woman characters that have never failed to win our hearts. She began her acting career with a supporting role in the movie Rangeela and soon after she became a critically acclaimed and national-award-winning actor.
About Delhi Crime
Netflix's original series, Delhi Crime — featuring Shefali Shah, Rasika Duggal is a recreation of events that happened before and after the horrific 'Nirbhaya' gang rape in December 2012. The seven-episode series portrays the intense police investigation followed by trauma and the horrific aftermath of a crime that shook the conscience of the nation.
Shefali played the role of Vartika Chaturvedi sketched on the DCP Chhaya Sharma who led the case. Vartika is a powerful woman who is bent at tracking down the perpetrators and provide justice.
In an interview with SheThePeople, Shah revealed that the role of Vartika was a "most exhausting and enriching experience." "I realised that there is a certain sense of balance as another woman takes up her fight."
Here's a list of other feminist shows by Shefali Shah
About Four More Shots Please!
Four More Shots Please! was nominated for Best Comedy Series and is about four best friends — a lawyer, a fitness expert, a journalist, and a millennial with mommy issues. The series revolves around the choices they make in love, career and friendship.
Arjun Mathur in Made In Heaven
Arjun Mathur was nominated for Best Actor, playing Karan Mehra which features him as a sophisticated wedding planner from Delhi. Mehra's story is that everybody knows he's gay but his parents. In order to not hurt his parents, he follows the stereotypes and marries a young girl. Mathur received much appreciation for his role.