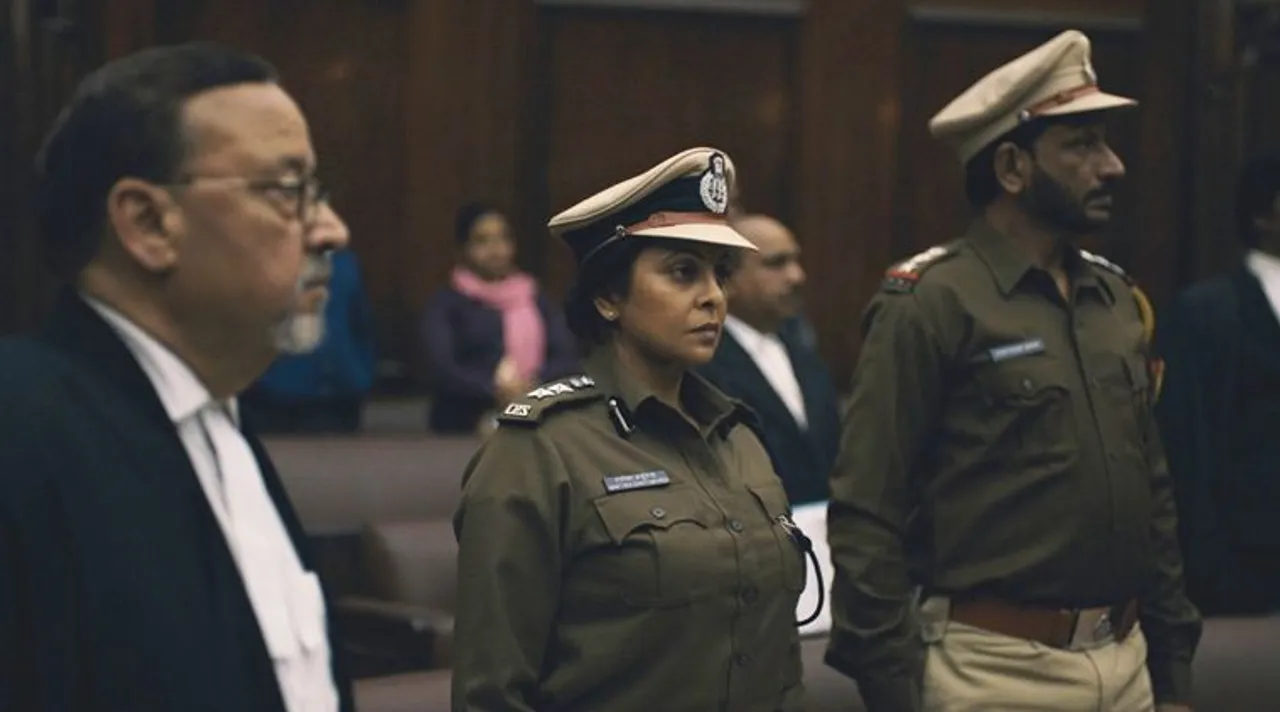 Born on May 22, 1972, Shefali Verma is a versatile actor who has played roles of powerful, defiant and romantic woman characters that have never failed to win our hearts. She began her acting career with a supporting role in the movie Rangeela and soon after she became a critically acclaimed and national-award-winning actor.
Here is a list of a few of Shefali Shah's memorable feminist characters:
Let us start with - Neelam Mehra. Shefali Shah aced the role of a matriarch. A wealthy but conservative Indian wife whose husband, played by Anil Kapoor, probably has had extramarital affairs. Although Neelam is a traditional wife who ignores her husband's adultery, her character was everything but not submissive or weak. The character was also powerful as a mother who is both emotional and headstrong in taking the decisions.
Ria Verma, Monsoon Wedding
Shefali played the role of Ria Verma in the film Monsoon Wedding.  A film that revolved around the hypocrisy around Indian weddings in an Indian upper-middle-class family. It dared to address the issue of child molestations and predatory relatives. Ria Verma, a cousin of the bride, was harassed by her uncle probably abused as a child. Being a reserved but bold woman, Ria speaks up about the harassment to stop the man from abusing another young girl within the family.
Also Read: Calls herself feminist, believes in bold roles – Catching up with Richa Chadha
Short film Juice
The short film is a brilliant portrayal of how Indian housewives are expected to exhaust themselves in the kitchen while men enjoy a house party, clinking glasses of juice in the hall. Shefali, who played the role of one of such wife, broke all gender barriers when she walked out of the kitchen, sat alongside the men in the house with a juice in her hand. Her stare, holding the glass of juice and the silence in the hall was the power of the whole film.
She was awarded the Best Actor (Female Award) at Jio Filmfare Short Film Awards 2018.
Alongside the veteran actor Amitabh Bachchan (Harish Mehta), Shefali Shah plays the role of his live-in girlfriend. Vandana, a courageous, impulsive and romantic woman, falls in love with Harish Mehta, who is a Shakespearean  actor. She never cared about what society would say and freely chased her desires. Although, when she started living with him, Vandana realises that her desires are unsatisfied with an ageing man and feels trapped.
Shah was conferred with National Award for Best Supporting Actor for the film that was released in 2007.
Vartika Chaturvedi, Delhi Crime
Delhi Crime is a web series based on the 2012 Delhi rape case. Shefali has played the role of Vartika Chaturvedi sketched on the DCP Chhaya Sharma who led the case. Vartika is a powerful woman who is bent at tracking down the perpetrators and provide justice.
In an interview with SheThePeople, Shah revealed that the role of Vartika was a "most exhausting and enriching experience." "I realized that there is a certain sense of balance as another woman takes up her fight," she revealed.
Pyaari Mhatre, Satya
Shefali won Star Screen Award Best Supporting Actress and the Filmfare Critics Award for Best Actress awards for acing the role of Pyaari Mhatre. The character was a wife of Bhiku Mhatre, who is a Mumbai underworld boss.
Kasturba Gandhi, Gandhi, My Father
Shefali Shah has never shied away from playing the role of characters more than her own age. Which is why her matured performance, as a mother caught between a son and a father and dealing with its consequences on the whole family, won critical appreciation. She also received Tokyo International Film Festival Award for best actress.
Also Read: Vartika Chaturvedi, Most Exhausting Yet Enriching Experience: Shefali Shah
Madhu, Kuch Love Jaisa
In this movie, Shefali Shah plays the role of a wife who has been ditched by her husband after their marriage lost the love and spark it had before. More unfortunate was that Madhu is separated from her husband on her birthday. So rather than staying back and sulking in pity, Madhu decides to go out and enjoy her birthday all alone. How wonderful is that!
Tara Shetty, Once Again
Shefali Shah plays the role of Tara, a widow restaurant owner with a son who gets into a daily conversation with Amar, a lonely film actor after an accidental call. A widow breaking all stereotypes decides to finally meet him in person and begin a romantic journey once again. The film captures the struggles and criticisms a widow has to face when she decides to follow her desires.
Jyothi, Lakshmi
Shefali Shah plays the role of Jyothi, a sex worker, who willingly or unwillingly oppresses and takes care of the prostitutes in her brothel. Her powerful performance is a reflection of the dilemmas of a sex worker and the bitter reality of prostitution and trafficking in India.
Savi, Hasratein
Based on Marathi novel Adhantari, Hasratein was a TV serial aired on ZEE TV in the mid-90s. The serial was based on the infidelity of a woman and how society upholds the idea of marriage. Shefali Shah plays the role of Savi, a wife and a mother to 15-year-old, who escapes her marriage and engages in an extramarital affair with another man who is also married.
Nivedita, Aarohan
A TV serial aired on DD National in which Shah played the role of a woman cadet Nivedita, who is joining Indian Navy. Through her brilliant performance, the serial reflects the life and training of women officers.
The list certainly doesn't end here. There are more to this powerful, bold and feminist actress.
Also Read: Dear Parents, I Won't Bow Down And Touch The Feet Of A Man Who Groped Me