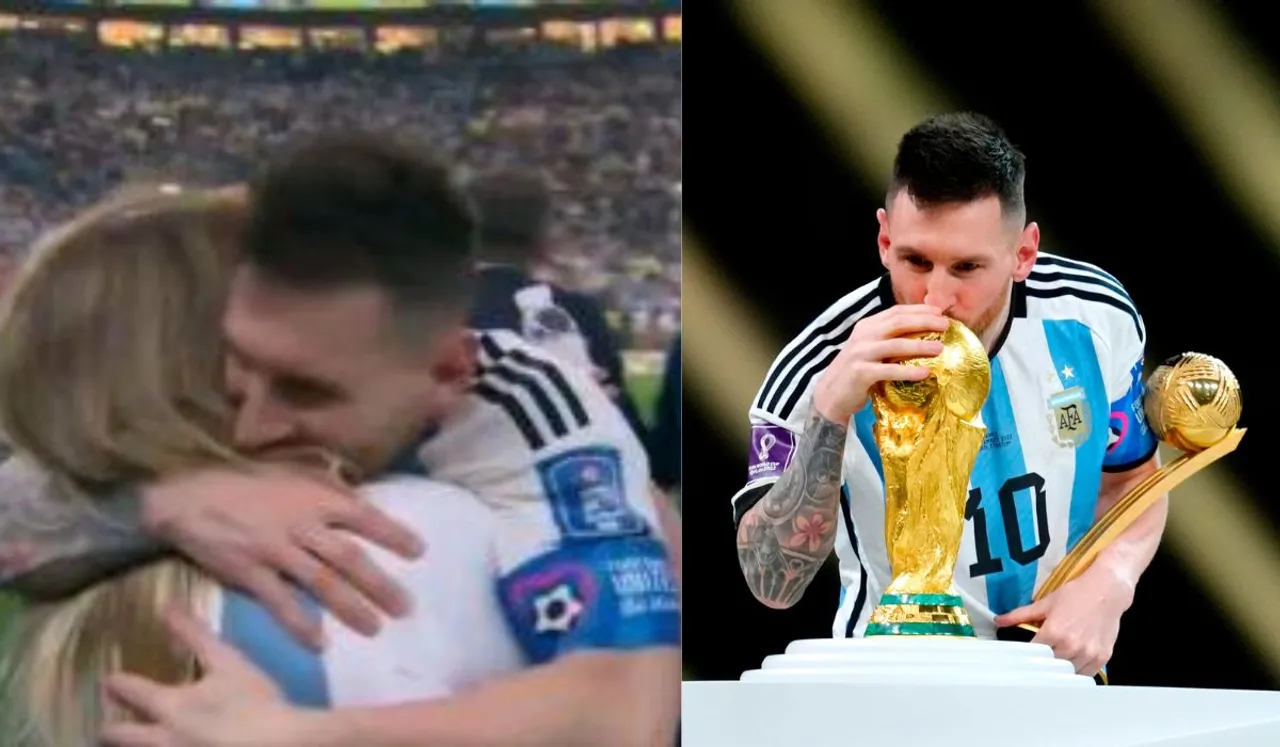 It's easy to miss some important news in the hectic daily schedule, so we have compiled a list of recent women-centric news you may have missed.
In the latest news, the world saw a nail-biting final match of the FIFA World Cup in Qatar, with legendary footballer Lionel Messi and his magic along with one of the upcoming stars French footballer Kylian Mbappe making this a match to remember.
Here are some quick reads that will keep you up to date.
Quick Reads
Indian Model Wins Mrs World 2022
Mumbai-based model Sargam Koushal brings back the Mrs World trophy to India after 21 years. Koushal is reportedly has been a teacher, painter, content writer and model. She grew up in Jammu and Kashmira and currently lives in Mumbai. Koushal participated in the contest with 63 other countries and finally won the title leaving Polynesia and Canada in runners-up positions. Read more about Sargam Koushal here.
Iran Arrests Oscar-Winning Actor, Taraneh Alidoosti
The Iranian actor got arrested after posting on social media about her solidarity with the execution of a man by the government due to his crimes in the protests, says the reports. The reports also said that Alidoosti was not able to provide any documents to establish her claims. There have been many other Iranian celebrities who were held accountable for publishing 'provocative' content on social media. Read more to know about this.
9-Year-Old Boy In Ludhiana Jumps Off Train To Escape Kidnap
A boy in Ludhiana told the police that he was kidnapped while buying milk at a shop near his home and when he regained consciousness, found himself in a sack inside a moving train. He managed to get himself jump off when the train stopped in the Phillaur station, says the reports. The boy was found by a travel ticket examiner who informed the child helpline who later handed him over to his parents.
Deepika Padukone Unveils The Golden Trophy At The FIFA World Cup Final
Deepika Padukone and Spanish legendary footballer Iker Casillas unveiled the golden trophy at the FIFA World Cup in Qatar yesterday. Padukone who was accompanied by her husband Ranveer Singh watched the match together. She wore a golden brown jacket for the event.
Lionel Messi-led Argentina Wins FIFA World Cup 2022 After 36 Years
Lionel Messi and his team played well against the French team in the World Cup final yesterday. Messi celebrated his win with his mother, wife and children and the photos are going viral. A video shows his mother running down to the football field as he taps on his shoulder and they hug each other making it one of the most emotional moments of this international event. His wife and his children also congratulated him.