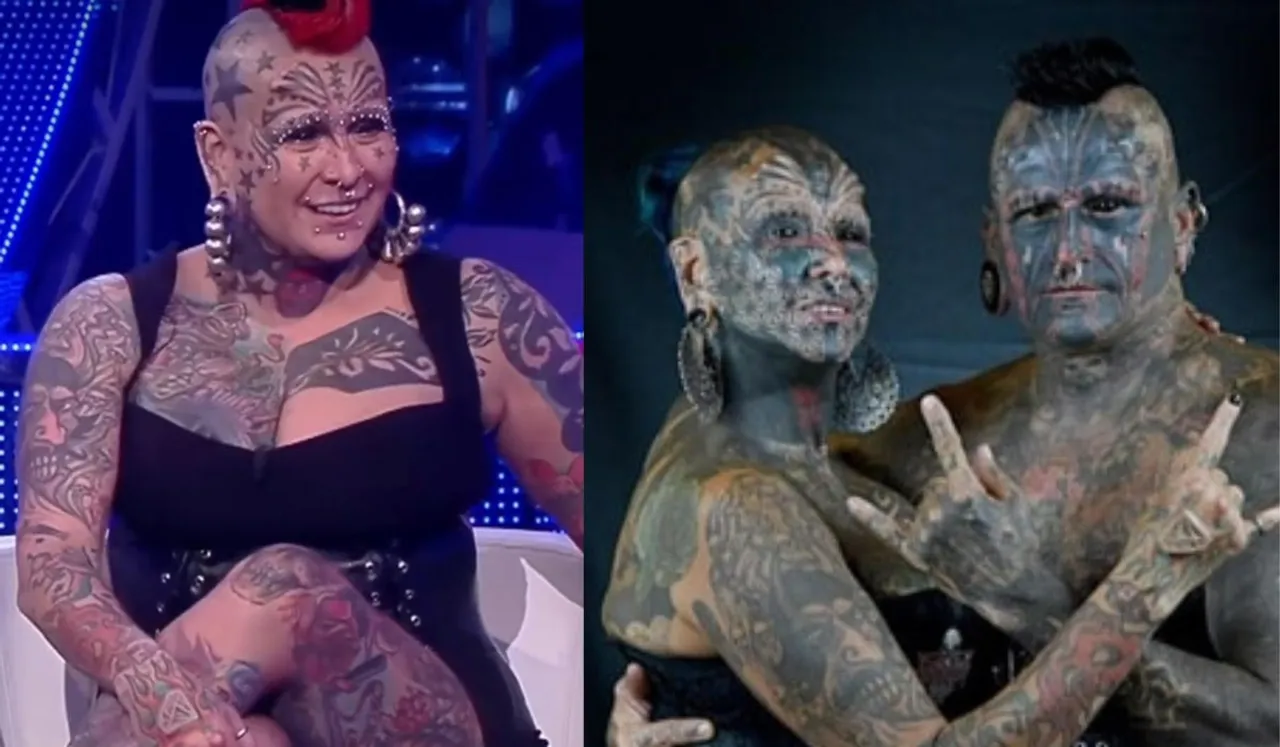 People's passion for tattoos has no bounds and it's quite an interesting sight to watch them flaunt their body alterations with pride and valour. Recently, a couple from Argentina, Gabriela and Victor Hugo Peralta broke the record world for having the most body alterations.
The couple, who had first set a world record with 84 modifications in 2014, broke their record this year with 98 tattoos and other modifications in the form of piercings and implants.
---
Suggested Reading: Non-Binary US Resident Spends 8.13 Lakh Rupees On Body Modification
---
Argentina Couple Body Modifications
The couple's love story is also intriguing as the two met over two decades ago at a motorcycling event in Buenos Aires, Argentina. They soon fell in love and decided to spend the rest of their lives together. Interestingly, both Gabriela and Victor shared a passion for tattoos and empowered each other during the course of the past two decades they spent together. As per Guinness World Records, the duo got several body modifications in the form of implants and other alterations and, although not all of them have been pain-free, their passion helped them endure every bit of it.
Victor talked about their journey and stated, "For us, holding a Guinness World Record is a prize that life has given us for our love of body art. We are also grateful because this record has helped us achieve one of our biggest dreams - to travel to twenty countries, learn about diverse cultures and cultivate so many friendships around the world." The couple shared that they feel liberated knowing that they can shape their body and make changes however they want to with full dedication and self-love, and that modifications are a huge symbolisation of that thought process.
The couple collectively has 14 body implants, 50 piercings, eight microdermals, five dental implants, two ear bolts, four ear expanders, and one forked tongue. The post which was shared on the Guinness World Record official page gathered great attention. Social media users found the couple's journey so interesting especially learning the two individuals who had a similar passion to such a degree found each other.
Similar story
Recently, a 26-year-old non-binary person called Jessy spent over 8.13 lakhs on the body medications she underwent. Jessy, who belongs to Kansas, underwent horn implants and several piercings worth a lot of money which she had saved from her job because she wanted to make changes in her life so she could connect with herself more and stay true to who she is.