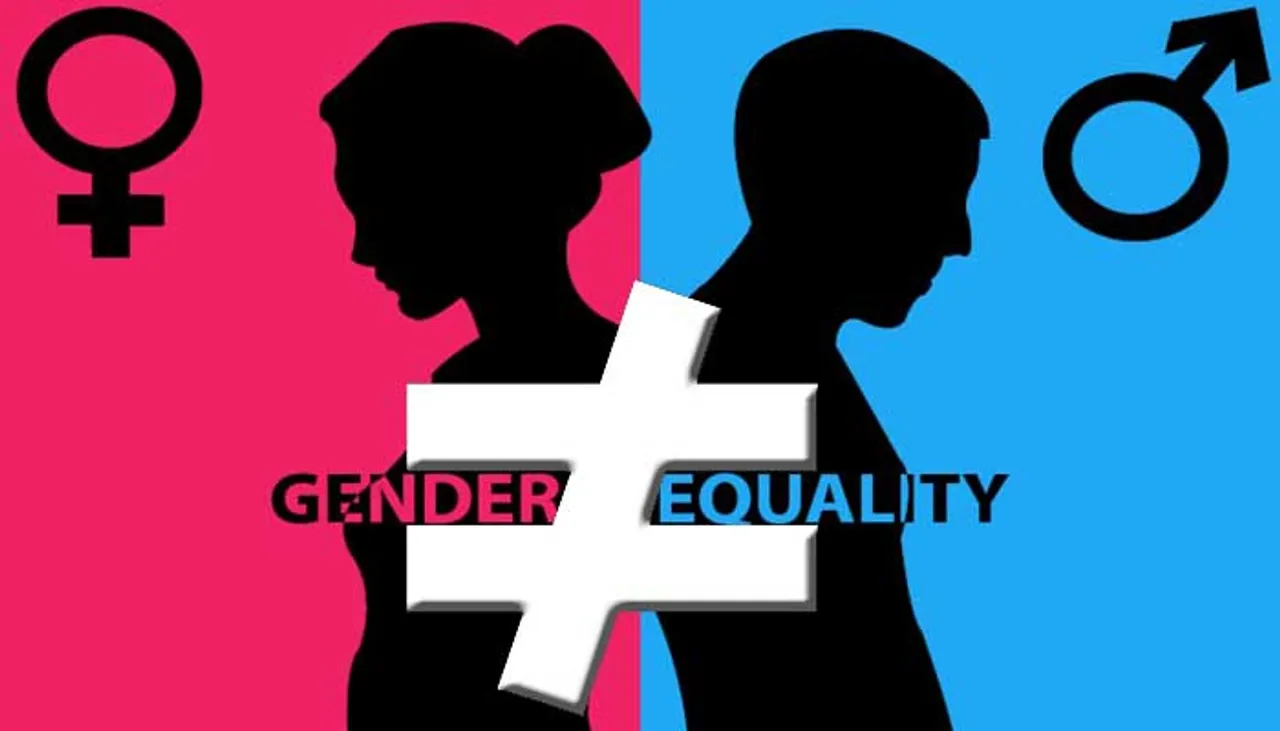 Last week, an infamous terrorist commander was killed by the Security Forces. This was one of many such insurgency operations over the week which lead to loss of lives involved in armed combat with security forces and resulted in the maker meeting his creations (allegedly being involved in terrorist activities) in troubled Kashmir. However, the dissection and analysis of what made an educated man of humble beginnings take to violence met with absurd headlines in leading dailies and mainstream media such as:
Sabzar Ahmad Bhat joined the Hizbul Mujahideen after a failed marriage proposal
Rejected by his lover's family, Sabzar Ahmad Bhat took to terrorism and joined the Hizbul rank
Failed love affair made Sabzar Ahmad Bhat a dreaded Hizbul terrorist
Glorifying terrorist activities by shifting the blame to circumstances is what outraged Twitterati but the more fundamental backlash that didn't happen was an outright condemnation of the subliminal yet strong messaging that targeted the female race for creating the reasons for a good, educated boy gone all wrong.
Are women an easy target for assigning blame for a man's failure?
Some rather disturbing examples of this voyeuristic medieval display of the most basic of all instinct – control over the weaker species.
Virat Kohli fails in an innings, he hasn't delivered that smashing ton that will make Indian cricket fans swoon with pride over India's next Sachin Tendulkar. Almost immediately Anushka Sharma starts trending on Twitter. No, not because she's in the playing 11, not because she's associated with the Indian cricket team in the official capacity of administrator or consultant but via her close association with Virat. She is blamed, criticized, issued threats for being a distraction, also nullifying the ability and talent Virat has as a cricketer and captain.
In Anushka Sharma's own words
"Kohli's form dipped since last 6 months and suddenly I am responsible for it! Did anybody notice drop in my acting abilities in last few years and tried to hold Kohli responsible for it?" (1)
In an interview with Barkha Dutt, she further clarified her stand on the primitiveness of the blame game at play here
Primitive to call me his distraction
Why should I be held responsible for Virat's performance on the field?
Virat has no impact on my professional performance and I don't have on his
Why doubt Virat's capability? Give him credit for what he has achieved (2)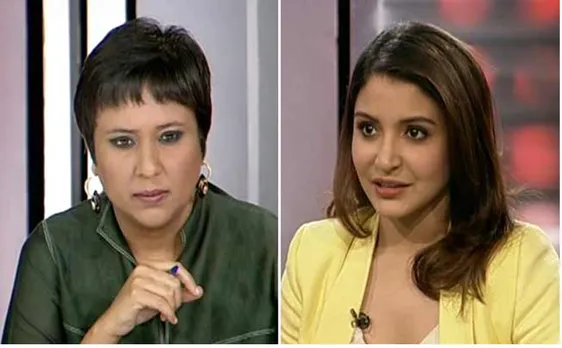 Blame the woman: easy target, she deserves to be shamed 
More recently, Lt Gen Panag was in the news for being trolled viciously for expressing his opinion on a contentious issue associated with the Army making a decision to tie a Kashmiri youth in a conflict zone. The merits of the act aside, Gen Panag was trolled for his views, but worse, his daughter – Gul Panag (acclaimed actress, Indian and Asian woman to drive a Formula E car, pilot, fitness icon and a lot more) was targeted during this attack also. Not spared the attention with her apparent failures highlighted as an appropriate response to Gen Panag's views which didn't go down well with some. It was not Gul's views on the subject but her being the daughter of Gen Panag and a prominent figure herself which made her the target of a vicious attack online.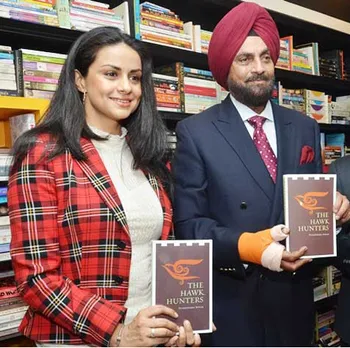 Before we start associating this targeted behaviour to be restricted only to Indian women (the property of Indian men??), let us not miss looking at western women who were also shamed, not for something they did but what their husbands did.  Supermodel Miranda Kerr because she's The Snapchat CEO's Fiancée who made an assertion that India is a poor country.
Assigning Blame With a Women Is a Universal Phenomenon
And if you think this is an India only phenomenon (did you say culture?), no it's not. Remember last year's presidential campaign in the USA and Hillary Clinton being blamed for all of Bill Clinton's indiscretions. In fact, the opposition targeted his philandering ways to be the reason why Hillary was an unfit candidate for the presidency: someone who can't control her marriage, can't possibly control the destiny of the most world's most powerful country.
Assigning blame and shifting the target for the undeniable act of cowardice to a failure associated with a woman can seem harmless and a pure commentary of what was, but as an against a more objective milieu of logical assessment of what this does, we should find ourselves accountable to the following 3 questions:
- Taking to violence and going against the law is the sign of rebellion or justified if certain conditions (mother abandoned the son, a woman rejected the advances of her suitor, lover walked out of the relationship) are met?
- Do the same rules apply to women who can be treated more empathetically should they decide to take the same route?
-Does any form of terrorism need justification and an analysis of the circumstances that lead to it? Apart from gaining public sympathy, going deep into the psyche of killers and sycophants cannot and should not create an acceptance of their justified ways to create loss of human lives and spread terror.
In the end, there is no victim to dwell on, just you and the circumstances that create you or you create the kind of life or death you desire. 
Also Read: Wardrobe Malfunctions & Headlines: Will this marriage of creepy content and our voyeurism end?
Post any feedback or question you have in the comment box below, or tweet to me @jasuja on Twitter.
Monica Jasuja is a Payments Ninja specializing in Digital Payments Initiatives to further India's progress as a less cash dependent economy. This article expresses her personal views, and not those of any of her employers—past, present or future.