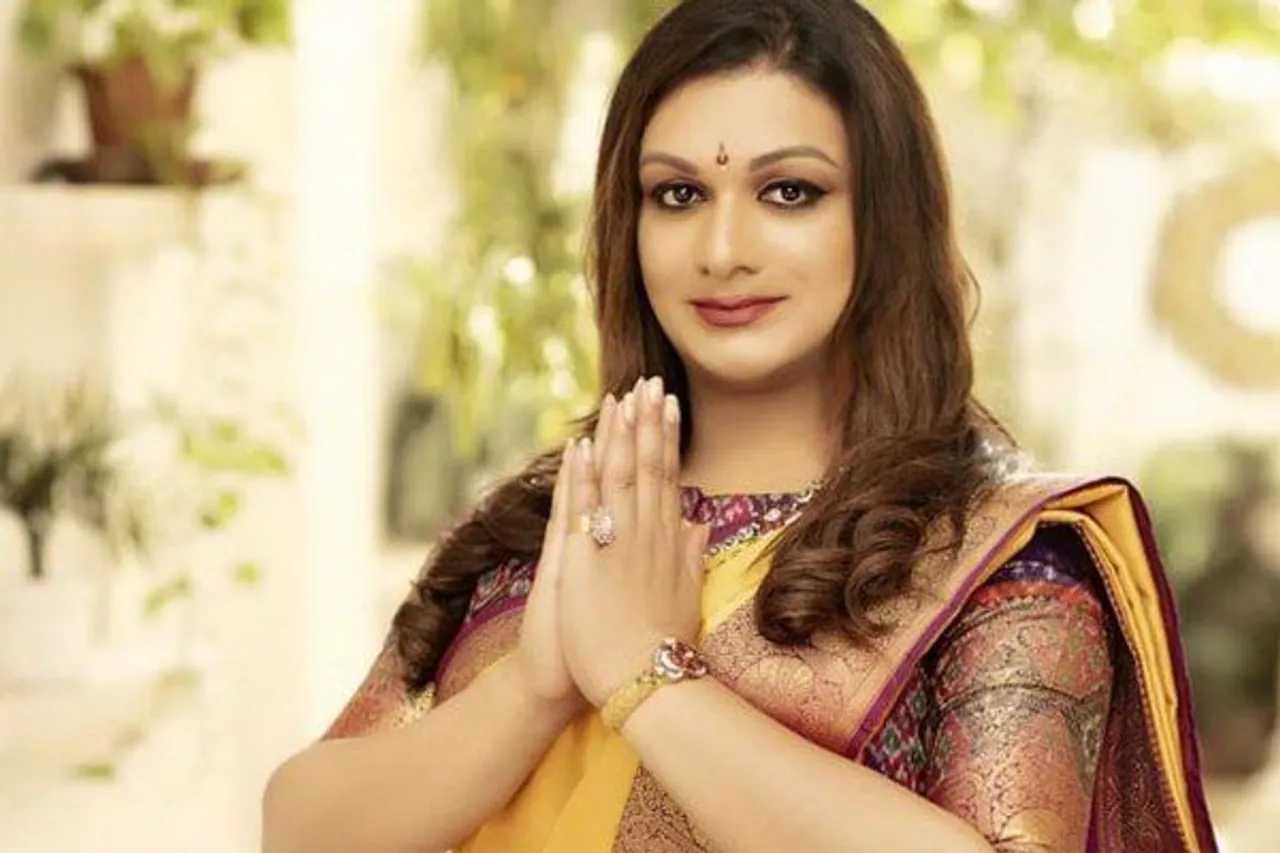 Eight months into her appointment, Mahila Congress national general secretary Apsara Reddy is still facing abuse and harassment. On Thursday, Reddy launched protest and demanded an unconditional apology from Karnataka minister of rural development and panchayat raj of K S Eshwarappa for his demeaning statement on transsexuals.
​Apsara Reddy is the first transsexual office-bearer of the Congress. In a statement, Reddy accused Eshwarappa for making a "transphobic, sexist, cruel and anti-minority statement" against the transsexual community. Reddy said Eshwarappa had termed some Congress MLAs' refusal to join BJP after expressing willingness as 'hijra (eunuch) behaviour.' She further condemned the minister's remark which was "deeply hurtful to a group of people who have spent their lives fighting to be heard and understood."
Who Is Apsara Reddy? 
​​The date was January 8. The Indian National Congress appointed Apsara Reddy as the national general secretary of its women's wing, the All India Mahila Congress. She made history by becoming the first transgender woman office bearer of the Congress.
"I was born into a conservative South Indian family. Dad was an alcoholic, and there were many issues at home. My mother was my greatest hero, and best friend," says Reddy.
"I was born into a conservative South Indian family. Dad was an alcoholic, and there were many issues at home. My mother was my greatest hero, and best friend," says Reddy. "But, every incident in my life, even the hardships, really motivated me," the 35-year-old told Hindustan Times.
Talking about how she convinced her mother to acknowledge her gender identity, she claimed that it was a series of "very difficult conversations". "I never really identified as gay, and knew very early on that I am a woman. I was very determined to convince (my family), and not run away from home, or tell them that you know nothing about me," she added. Even though her mother came on her side Reddy's her father and other relatives, didn't. "My mother and I were not economically independent, and the larger family was very judgemental towards my mother's support for me. I remember once my relatives invited us for a wedding, and said, 'don't bring him'. By this time, I had already transitioned."
"There needs to greater sensitivity all round," Apsara Reddy
She talked about how she is reaching out to transgender women's groups and she said, "I've been given a mandate to identify women who think as leaders and to empower them. I will conduct locality-wise, district-wise, block-wise workshops with the Mahila Congress unit in each state – on public speaking, vocational training, and even the importance of voting – to show women how every decision of the government affects them." According to Reddy, the transgender community has been discriminated so far but things need to be change from now on.
Prior to joining the Congress this year, Chennai-based Reddy worked for two weeks with the Bharatiya Janata Party (BJP). She then took up the job of a spokesperson for the All India Anna Dravida Munnetra Kazhagam (AIADMK). She is a graduate, completed her studies in Australia and England. She worked as a journalist in India and abroad for many years, and is now a national general secretary in the All India Mahila Congress, headed by Member of Parliament Sushmita Dev.
Feature Image Credit: Pinterest