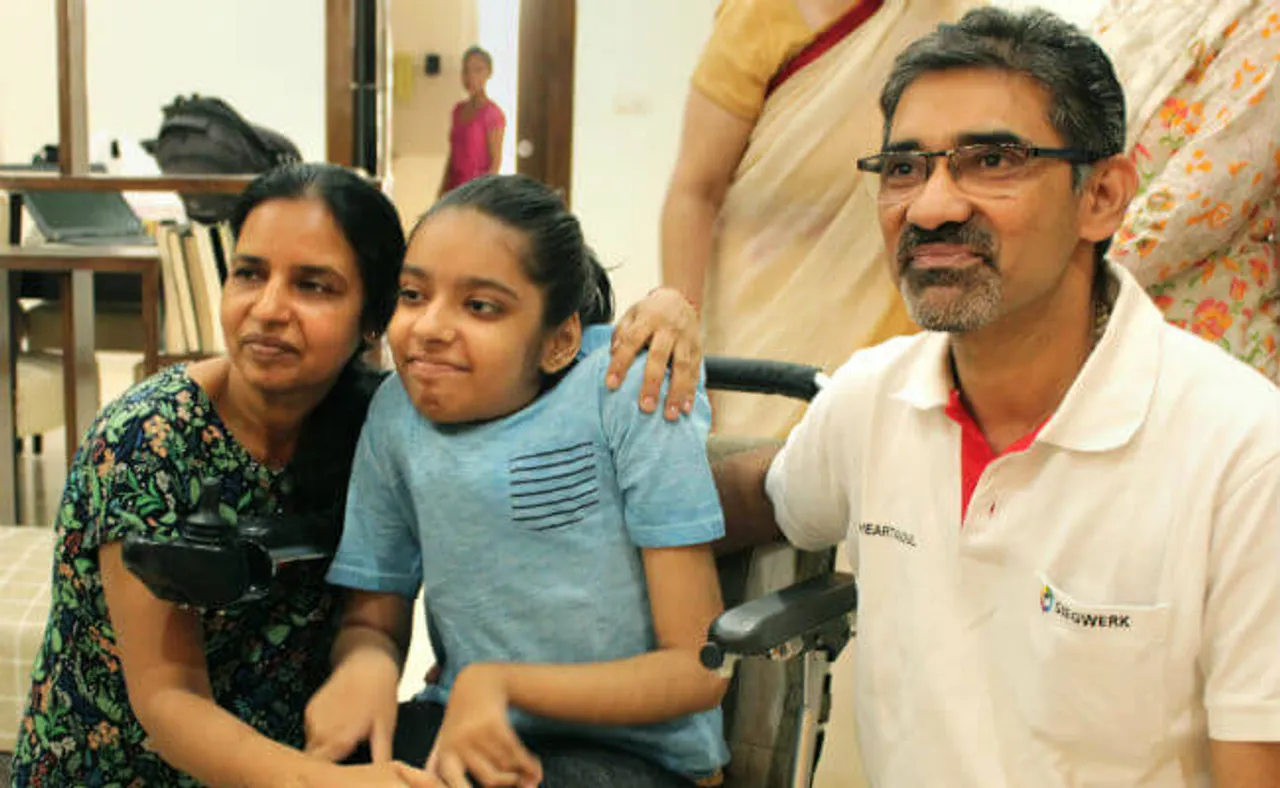 Many inspiring stories are coming to the fore since the CBSE Class 12 results were announced. One such special story is that of Anushka Panda. This Gurugram-based differently-abled student has scored a massive 95.2 percent in class 12 exams, the highest in the differently-abled category, according to a report by India Today. She has got 99 percent in Physics alone.
An elated Anushka had earlier said, "My success mantra is consistency." She told this to India Today after scoring an exact 489 marks (97.8 percent) out of 500 in the Class 10 CBSE Board exam. In 2018, Anushka made headlines for her stellar performance, and when asked she told she aspired to become a software engineer, NDTV had reported.
Anushka is a chess player and aspires to become a software engineer and wants to work with Google. She loves reading, painting, and most of all music. "I have been learning classical music for the last 10 years," she said. The teen girl has Spinal Muscular Atrophy (SMA), a genetic condition that affects her ability to walk.
What You Should Know
Gurugram-based Anushka Panda, a differently-abled student has scored 95.2 percent in the CBSE class 12 exams.
In 2018, she also topped in the Class 10 CBSE exam with a score of 489 out of 500.
"Everyday I studied for at least two hours. It is really a big moment for me." -Anushka Panda
"She suffers from muscular spinal atrophy and is wheelchair-bound. She could not study for long hours and had to lie down after studying for an hour but she remained determined. She has to wear a spinal brace which makes it difficult for her to sit for long hours," her father, Anup Panda, had told back in 2018, Hindustan Times reported. He works with an MNC in Bhiwadi and her mother works with another MNC in Gurgaon.
On Tuesday, the topper said that she is thrilled. "Everyday I studied for at least two hours. It is really a big moment for me," she spoke to India Today about her marks and challenges. She also credited her school for being extremely supportive. "Since I am a special child, my school ensured that I was provided with a special infrastructure to write my examination."
Also Read: 
Don't treat her differently
The school had arranged a special bench for her during the exams, her father said.
Anushka condition affects her motor nerve cells in the spinal cord. It also gives her additional problems like breathing, sitting for long hours and even writing. Therefore, studying and writing board exams was a bigger challenge for her.
She had said to The Indian Express, "Though I faced a lot of harassment, I always keep my self-esteem high to achieve success, whatever difficulties may come with life."
"She is an inspiration for all of us. The focus that she possesses is rare to find in other children. What she has achieved many other students would not be able to achieve with all the elements," Rupa Chakravarty, Principal, Suncity School, had earlier said.
Also Read: 
Featured Image Credit: NDTV