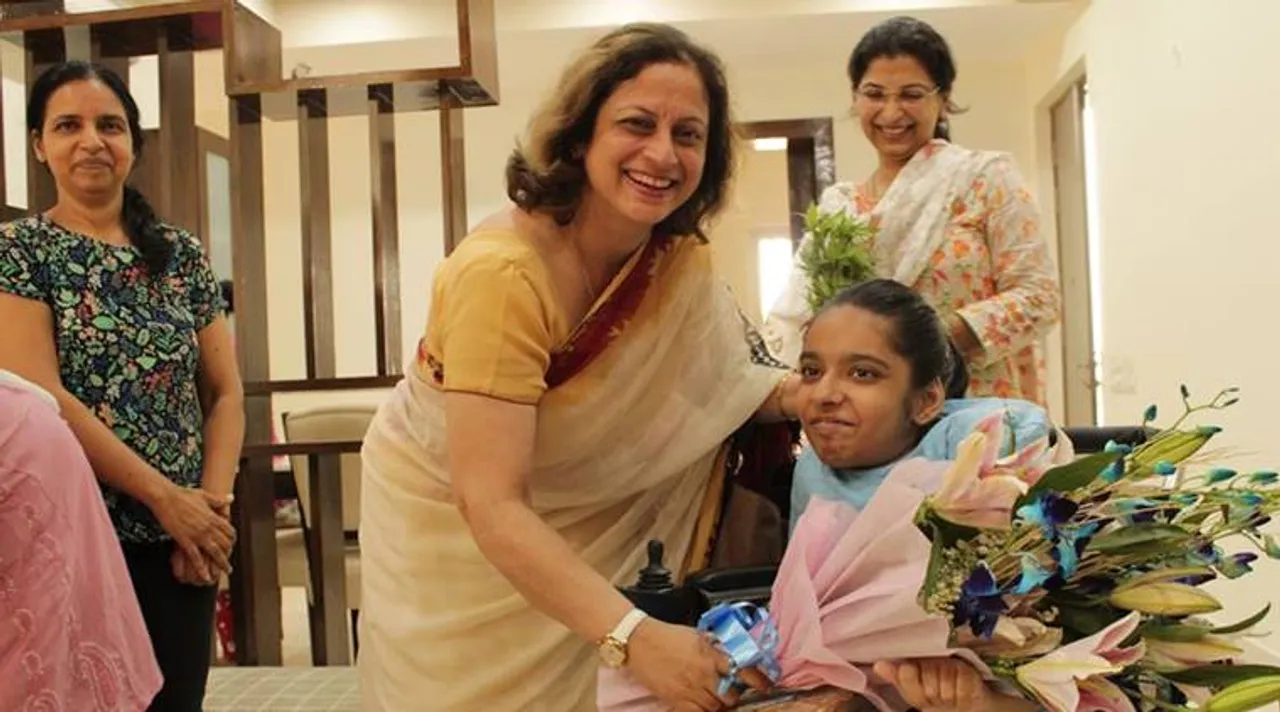 Anushka Panda and Sanya Gandhi's names drew a special mention as CBSE declared its Class 10 results on May 29. The 14-year-old Anushka studies in Suncity School, Gurgaon and has topped the exam in the differently-abled category. She scored an exact 489 marks (97.8%) out of 500. While Sanya from Uttam School, Ghaziabad, emerged as the CBSE Board topper with an excellent score of 489 marks (97.8%) in the same category.
Anushka and Sanya share the first position while a close second, Somya Deep Pradhan from Jawahar Navodaya Vidyalaya Dhanpur, Orissa, secured 484 marks (96.8%).
Success Mantra
An elated Anushka said, "I am thrilled at finding my hard work has paid off. It is really a big moment for me. I was really nervous before the results," NDTV reported. "I was consistent in my preparation from Day 1 itself. I would like to thank my school which has been extremely supportive. Since I am a special child, my school ensured that I was provided with a special infrastructure to write my examination."
Anushka is a chess player and aspires to become a software engineer.
Anushka suffers from Spinal Muscular Atrophy (SMA), a genetic condition that affects her ability to walk. Being wheelchair-bound did not stop her from fighting her way to success.
READ: Visually Impaired Divya Scores Big In CBSE
"As a child born with a physical disability, I have faced lots of harassment in my day to day life from public places to my areas of education" - Anushka
The topper said to The Indian Express, "Though I faced a lot of harassment, I always keep my self-esteem high to achieve success, whatever difficulties may come with life."
READ: Guj Auto Driver's Daughter Scores 98.31% In Class X State Board Exam
"I am proud of my daughter. Her excellent performance in the board examination is a testimony to her determination and perseverance," said Anushka's father, Anup Kumar Panda who works for a company at Bhiwadi.
Strategies
"I set small and achievable targets that helped me gain confidence and apart from being regular I assessed my progress by taking tests from question banks." An accomplished singer Sanya wants to be an IAS officer, and in the future she wants to opt for political science. "Yes am a reasonably good singer and recently I had performed in garbage festival held in Ghaziabad" said visually challenged Sanya, TOI reported.
Sanya, who is also an accomplished singer, wants to be an IAS officer.
Sanya was born with a rare optical nerve disorder which rendered her completely blind. "As a parent, it was tough accepting that my daughter is blind but eventually we did and visited country's leading ophthalmologists but were told that her disease was incurable," said Anil Gandhi, Sanya's father. "But when she grew up she quickly came in terms with her disability and apart from studies honed her skills in singing and as they say rest is history" added Gandhi.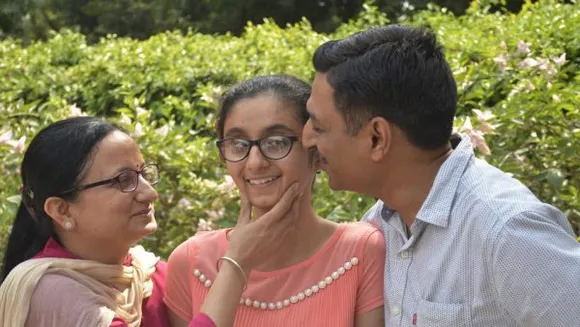 Picture Credit: Hindustan Times
These girls proved that physical inability is just a theory which could easily be won over.
Featured Image Credit: The Indian Express