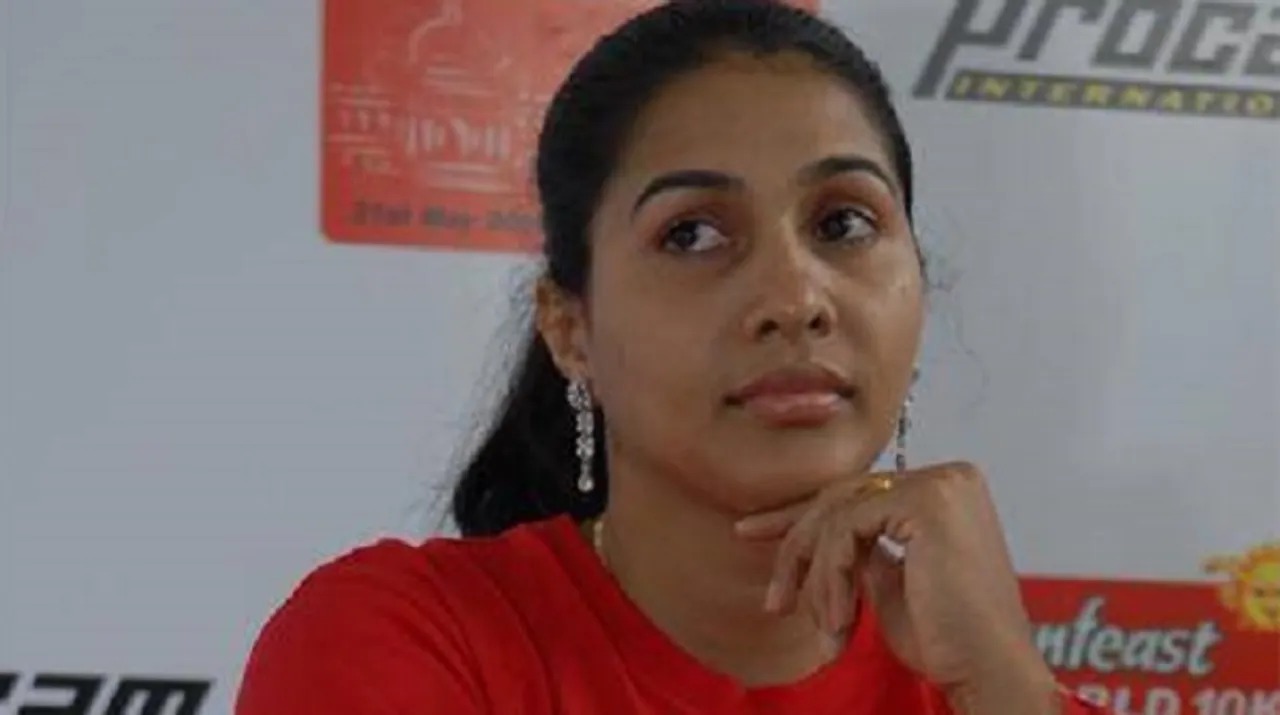 India's athletic pride, Anju Bobby George, who had been serving as the president of the Kerala State Sports Council since the past six months stepped down from her position yesterday. Newly appointed Minister of Sports for the state, EP Jayarajan and George had been having certain differences since the past couple of weeks, which ended in this decision made by members of the council. The situation got problematic after Ajith Markose, Anju's brother was appointed as the technical secretary of the council that she was heading. Talking to the media, Anju George said:
I and my council members do not want to continue in the wake of such misunderstandings and allegations against us. Anybody can kill sports but nobody can defeat a sports star
There are many different versions and sides to this story, here are a few things about the controversy that one must definitely know:
She is not the only one to quit.
13 other members from the council have stepped down with her, in the wake of alleged harassment and obstructionism from the ministry. These include names like Volleyball player Tom Jose and  long distance runner Preeja Sreedharan, amongst many other eminent personalities.
When it all started.
After the Kerala elections, when Jayarajan was appointed as the Sports minister last month, Anju Bobby George decided to pay him a visit along with the vice-president of the council. Contrary to what Anju had expected, she was asked to roll back all decisions and appointments made by the council, while the minister asserted his power over the fact that he controls all her travel reimbursements. (TOI)
Also read: Iconic football player Oinem Bembem Devi calls for budget boost to sport
Why did they target George?
Anju Bobby George raised eyebrows after she was seen taking her job seriously, as she went into 'cleansing malpractices in the council'. Consequently, she proposed an ethics commission, that would look into the various unethical practices and harassment faced by sportspersons, along with the corruption that goes on in the sports field.
Accusations from both sides
In the course all this, Anju's email id was hacked. She also accused certain ministers of corruption charges, which apparently triggered the whole issue.
There is conflict of interest.
Anju's appointment 6 months ago came from the Oommen Chandy led- UDF government, while Jayarajan, who came into power last month, is an LDF leader. Both parties were in a bitter contest to come to power in the state, which has caused a historic animosity between the members of the two parties. Jayarajan's comments also reflect the same. Recounting her first meeting, Anju quotes what the minister said to her:
You all are elected members by the previous ministry. So you all are other party members... All transfers and appointments you are doing are illegal
This is not personal.
She isn't making any personal attack, her only objective is to serve in a just, corruption free environment. Speaking to Firstpost, she said:
I don't think that the minister had anything personal against me. He may have been misguided by those who feared the proposed commission.
Also read: Former football team captain Sona Chaudhary cries foul: Accuses AIFF of sexual harassment
Ministers say...
Chief Minister Pinarayi Vijayan is siding with his colleague, Minister Jayarajan, who incidentally is very happy that Anju has quit. His reaction as reported by Hindustan Times was:
Very happy that she resigned. Good
Anju Bobby George has demanded a probe.
Anju doesn't seem like the kind who is going to escape into silence after all the accusations and insults. And why not, after all she is the first Indian to win a medal in athletics at the World Championships. She wants an enquiry into the usage of all sports centres in the state, most of which are either lying idle or being used as marriage halls. This might be a turning point in the 'career' of many Kerala politicians, from the LDF and UDF alike.
Feature Image Credit: Indiatimes.com