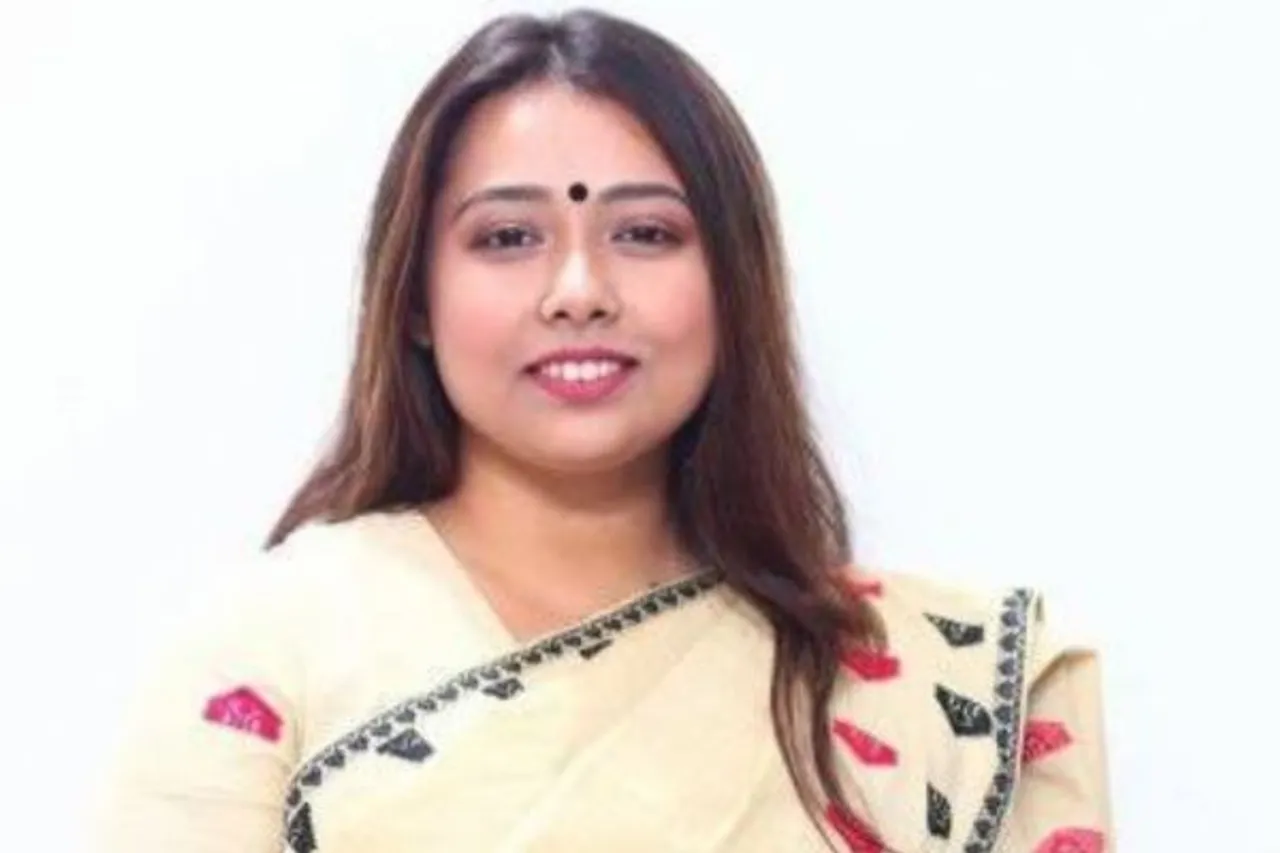 Angkita Dutta, the president of Assam Youth Congress, who recently accused Indian Youth Congress president Srinivas BV and his secretary Vardhan Yadav of harassing her, has been expelled from the party for six years due to her alleged involvement in 'anti-party' activities. Dutta had accused Srinivas of being discriminatory towards her based on her gender and was issued a show-cause notice by the party on the matter.
Dutta had expressed her complaint regarding the matter even to Rahul Gandhi during the Bharat Jodo Yatra in Jammu, but unfortunately, no measures were taken to address her concerns.
Sources have reported that the Assam Pradesh Congress Committee (APCC) has determined that the woman's accusations are unfounded and motivated by a political agenda. The committee has taken corrective measures against her for damaging the party's reputation and that of its leaders.
According to insiders, it is expected that the Criminal Investigation Department (CID) will initiate a First Information Report (FIR) against Mr. Srinivas, following the complaint made against him. As part of this process, a comprehensive examination of the matter will be conducted by the authorities.
 Angkita Dutta Expelled, Twitter Users Reacts:
Angkita Dutta shared via Twitter that she is being harassed and defamed by Vardhan Yadav and Srinivas. She claimed that they want to remove her from the party. To add more, she mentioned that she belongs to a fourth generation Congress family and that even the CBI and the ED have not been able to intimidate her yet.
"Angkita Dutta has committed character assassination. If her charges are true, she should defend the Criminal Defamation action against srinivasiyc in court. The truth must triumph, and the wicked must be punished", said a user.
Another user stated, "Women are not respected in Congress." "The woman being defamed has been suspended from her role for a duration of six years due to allegations of participating in activities that are considered 'anti- party.' She had previously accused the president of the Indian Youth Congress and his secretary of harassment for a period of over six months", added a user.
"Srinivasiyc has already issued a criminal defamation notice. It is best not to bring up the BJP and its cheap politics. They have not spared the Pulwama martyrs for electoral advantages, and they will go to any length to employ an angkitadutta in elections", a user exclaimed. Another user claimed, "The accusations are flying in as the chairman of the Assam Youth Congress, refers to national leader Srinivas BV as sexist, prompting a legal notice against her."
---
Suggested reading: Assam Congress Leader Angkita Dutta Expelled After Suing Leader Of Harassment