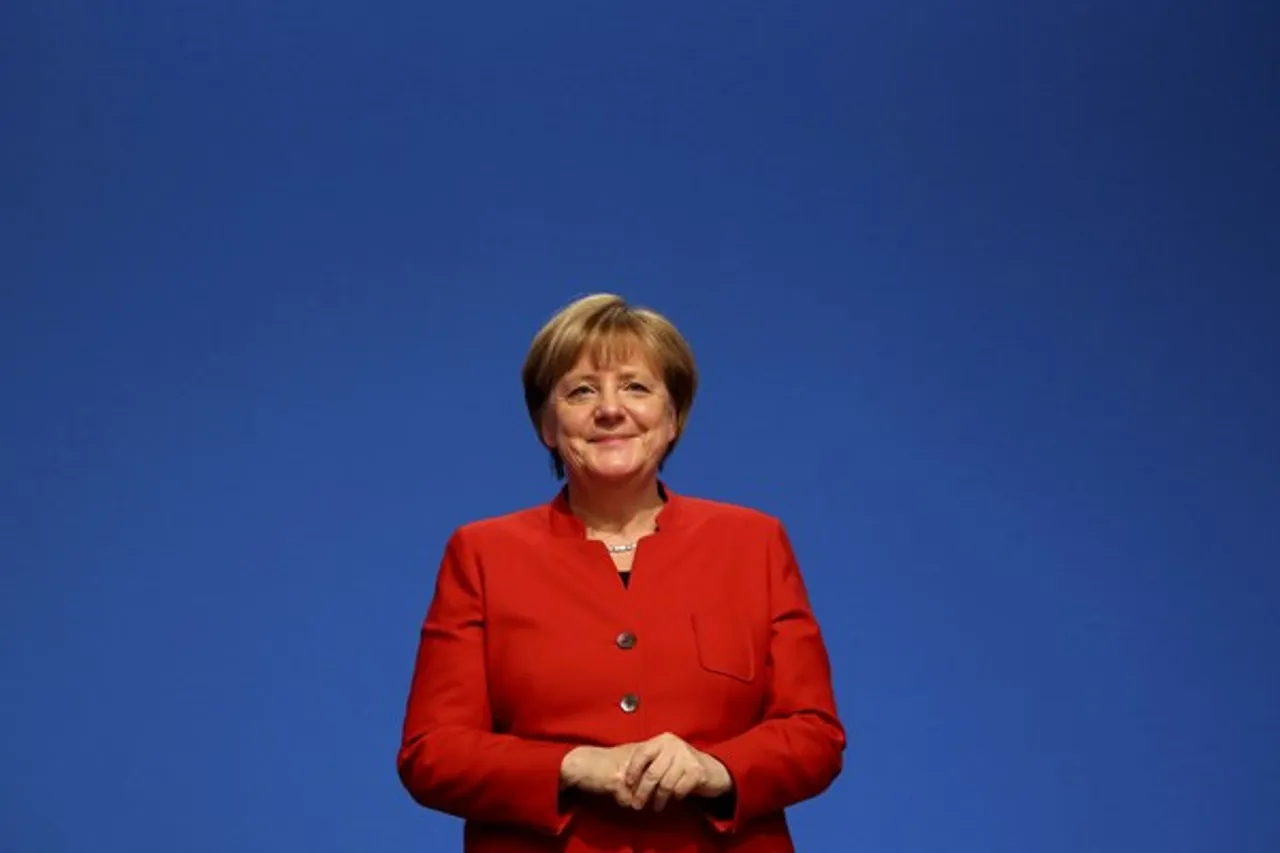 German Chancellor Angela Merkel arrived in Saudi Arabia without the headscarf to meet the kingdom's officials. Saudi Arabia requires women wear a full-length robe and the headscarf in public and many foreign visitors have followed the protocol.
Merkel was greeted by King Salman and other officials upon arriving in Jeddah. She did not wear the headscarf even in Riyadh, and said that she hopes to be an inspiration for oppressed women in the country.
Last week, the lower house of the German parliament voted to ban public servants working in the civil service, judiciary and military from wearing clothing that would cover their faces. Officials who proposed the law come from German Chancellor Angela Merkel's conservative bloc. They argued that a face-covering veil will make it difficult for a public servant's identity to be known, thereby compromising their neutrality.
Other leaders who have refused to wear a veil are Hillary Clinton, Theresa May and Michelle Obama.
Merkel has said that the burqa should be banned wherever it is legally possible in Germany. She has also said that a fully covered woman has little chance of integrating into German society.
She is meeting King Salman to discuss the refugee crisis in Europe. She is expected to press the Gulf leader to do more for the refugees from conflict areas in the Middle East. Germany has let in thousands of refugees from Syria, Iraq and Afghanistan.
Also Read: Germany Moves on Banning Burqa For Public Officials