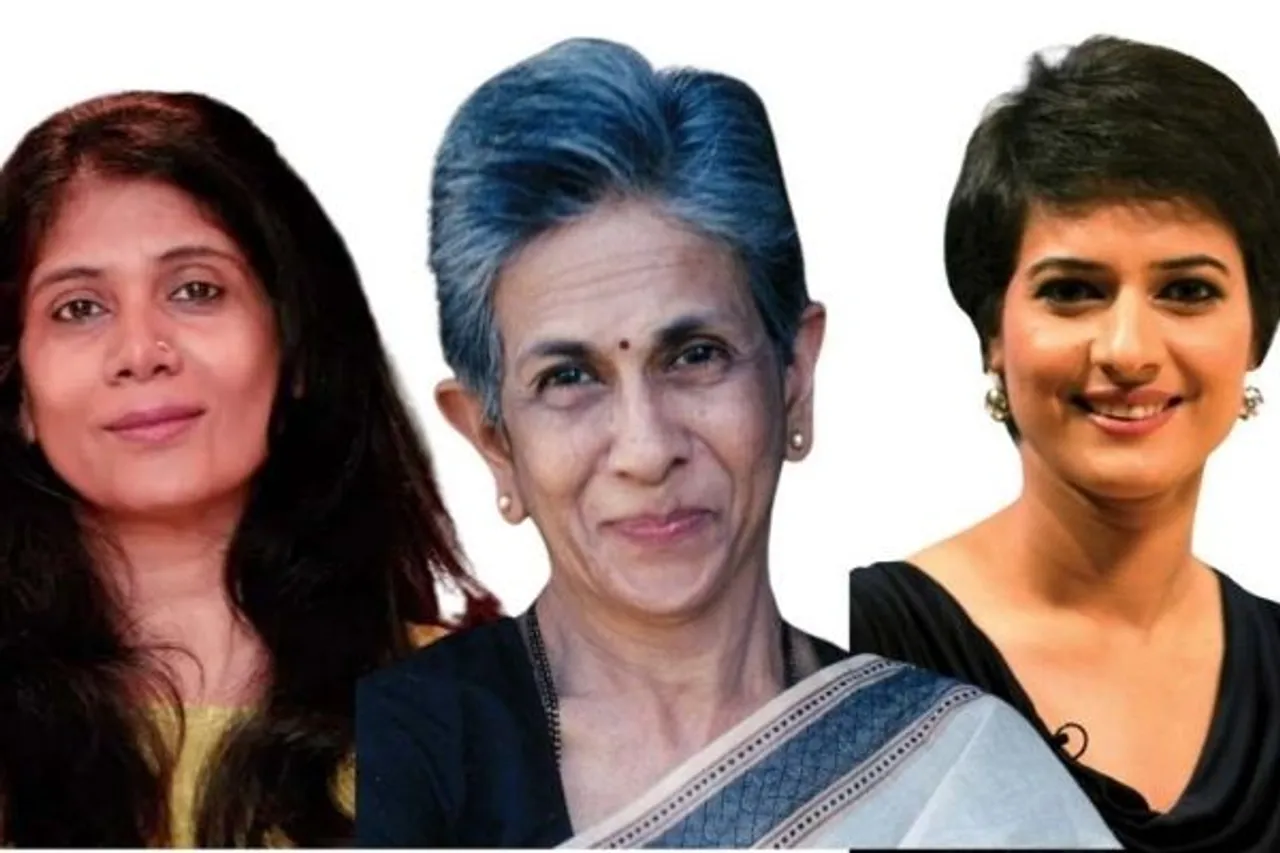 The November edition of SheThePeople's Women Writers' Fest, had an introduction session to the much anticipated Women Writer's prize. Shaili Chopra founder of the prize and SheThePeople along with the curator of the Women Writer's Prize, Shinie Antony spoke to Deepshikha Chakravarti about the vision and thought behind the award and why it is about time that we divert our attention to the Indian women telling stories from across the country.
SheThePeople has been putting together the Women Writers' Fest for seven years now and Shaili Chopra spoke about how she finds it wonderful to see the kind of reach and impact the festival has had. Chopra said that when SheThePeople started India's only travelling literature festival at that time one could see the majority of women's writing from India on one single shelf across the book stores. Adding, "this is not to say that there may not have been more but this is what was seen on display. Back then the aim was to give the spotlight to more people writing as women, with a lens that a woman brings to any form of storytelling particularly to books because the length of that format gives so much opportunity to nuances and details. Women bring it alive in a very different way than let's say a man writing a certain subject."
Chopra added the last seven years has been a great journey for SheThePeople to look inwards, it's not just the team that runs it but also people who come for our festivals. Women Writers' Prize was long coming and it is the most obvious step for us to start looking at a women's prize for fiction.
The founder of the prize said that it took months but they finally have made the announcement of the Women Writers' Prize with Shinie Antony as the curator and Shashi Deshpande as a mentor.
Why do women writer's need a prize?
"Across our country, many women are telling stories nuanced with their personal, societal and regional experiences. No two parts of India has a similar story to tell just like no two authors will write a story with the same plot and in some way. There is so much to be said and read," says Chopra. She strongly believes that the Women Writers' Prize for fiction was deeply required "to erase the inequality that we have had in terms of winning an award but also can Indian writing by Indian women occupy the global space or bookshelves."
Shinie Antony, the curator, agrees with Shaili and says that it is time that the inherent inequalities need to be addressed. "Deep in our hearts, no one believes that there is parity between genders. Even among women, the platforms can be irregular. This prize is a small step towards addressing this," says Antony.
While the objective through this award is not just to make an author stand out but also through the journey of the author to make an entire ecosystem of Indian women writing stand out.
Next Steps
Antony as the curator explained the next steps saying, "A long list will be announced first." It will have a list of 10-12 books written by women and addressing all the issues close to their hearts and what they see as their world. Then a shortlist of 5-6 books according to what the jury comes up with. And finally, the winner will be announced in March.
The Jury includes G Sampath, a writer and journalist based in Delhi and also the social affairs editor at The Hindu; Lakshmi, co-founder of Atta Galatta which is a Bengaluru-based book store that focuses on Indian and vernacular writings; and Preeti Gill, who is an independent literary agent and edited books like The Peripheral Centre: Voice from India's Northeast amongst other established writings.
The winner will be announced in the first week of March, "with the hope that we showcase the best of writing by women," says Antony.
You Can Watch the Session here:
Who Can Apply?
Antony said any woman writer can apply through their publishers. The curator and jury will be looking at novels and short stories written by a single author. The stories need to have female protagonists and should be written by Indian women writers, residing in the country. Right now, children's fiction, young adult fiction and non-fiction will be not taken. The protagonists should be engaged in a struggle to improve their own fate and that of women around them, which may have been negatively impacted by economic, gender, class, social or other discrimination.
Indian Writing in English is roughly four decades old. Great work is getting recognition and many women authors are taking up the space. "There is feminism movement, there always has been one but to amplify the voice that is what we are looking at over here," concluded Antony.
This is the link with more details.
Save The Dates:
Submission deadline: November 25, 2021
Longlist announcement: January 20, 2022
Shortlist Announcement: Feb 15, 2022
Winner Announcement: March 1, 2022
Email to connect: wwp@shethepeople.tv
---
Suggested Reading:
SheThePeople Announces Inaugural Women Writer's Prize 2021
Here's To The Women Who Didn't Just Rule 2019, But Owned It!
Pune Edition Of Women Writers' Fest Celebrates Diversity In Literature
---