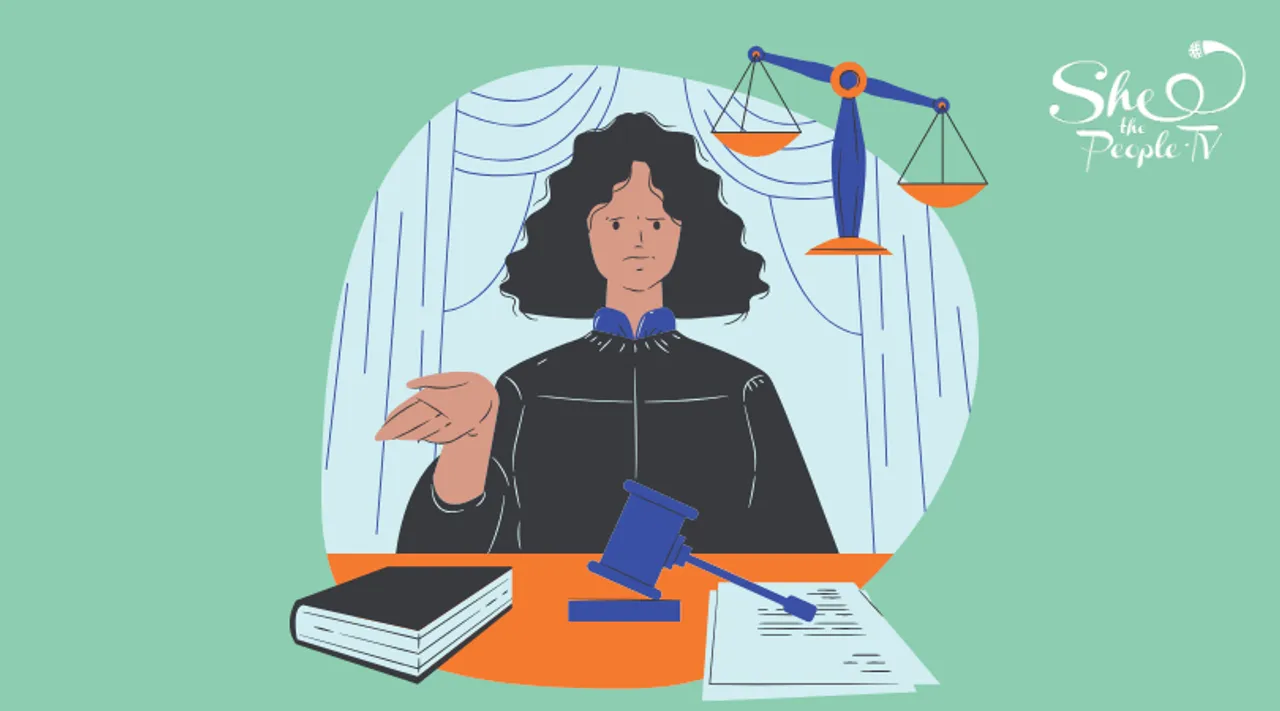 Reservation For Female Lawyers: The Interactive Session of Women Advocates has emphasised gender inequities in the legal profession, stating that women advocates were routinely refused a presence at the decision-making high table. The letter was addressed to Union Law Minister Kiren Rijiju by Senior lawyers practising at Bombay High Court.
According to the letter, the Bar Council of India and ten state bar councils including Maharashtra, Goa, Uttarakhand, Uttar Pradesh, West Bengal, Rajasthan, Punjab, Haryana, Kerala, Karnataka, Gujarat and Delhi currently do not have any women members.
The senior lawyers have asked for a modification to the Advocates Act of 1961 to allow for such a reservation to be made in order to boost the participation of female advocates on Bar Councils. 
The representation suggests that the reservation could be based on the number of advocates enrolled in each State Bar Council. Lawyers have urged that at least three members of the Bar Council of India are women and that they are elected on a rotating basis by state bar councils.
Rajani Iyer, Anita Castellino, and Sharmila Deshmukh (who has been recommended for appointment as a high court judge by the Supreme Court collegium) are among the 300 signatories to the letter. The letter states that The Bar Council is responsible to safeguard and protect the rights, privileges, and interests of attorneys.
---
Recommended Reading
India's superheroes of Justice: Meet Them
Meet the Lemonade Seller Who Because a Sub Inspector
---
Gender Gap Very High In Judiciary
According to Vidhi Legal Policy's report titled 'Tilting the scale: Gender Imbalance in Lower Judiciary, only 27.6% of the 15,959 judges in India's lower judiciary are women. The letter addressed to the bar council further stated that women make up only about 10% of the country's upper courts. 
The letter stated that there is a "great need" for women advocates' empowerment and upliftment in light of the non-representation/underrepresentation of women in several bar councils of India. 
The signatories stated that it is their considered opinion that in order to protect advocates' rights, privileges, and interests, it is necessary to have a thorough understanding of the issues confronting advocates, particularly women advocates, who "face certain issues distinct from their male colleagues."
The letters highlighted the point that only one woman serves on seven state bar councils. "Only the Bar Council of Bihar has two women members," reads the letter. Furthermore, even in state bar councils with women members, their representation as a percentage of total members is low.