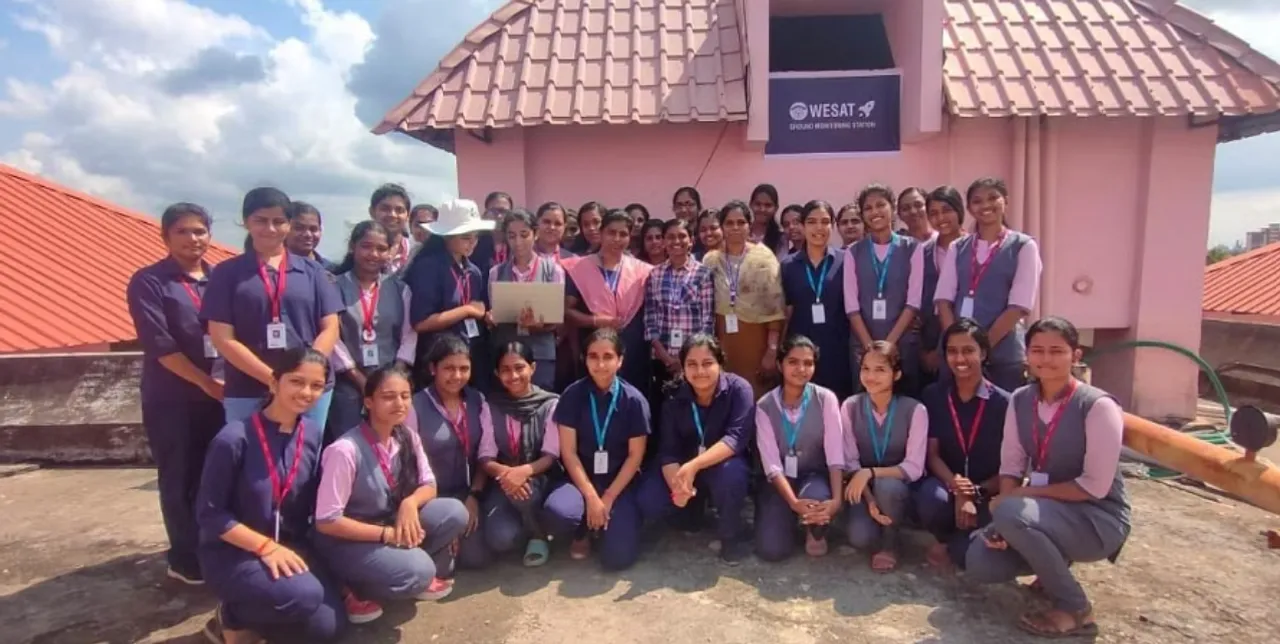 WESAT (Women Engineered Satellite), an exclusive all-female team space project, is steadily advancing towards its upcoming space mission.
Once it meets the criteria established by the Indian Space Research Organisation (ISRO), the satellite is anticipated to secure a launch opportunity via the PSLV Orbital Experimental Module (POEM) platform, potentially in November, reports The New Indian Express.
Satellite Details
Constructed by members of the Space Club at Lal Bahadur Shastri Institute of Technology for Women in Thiruvananthapuram, the satellite's primary mission is to gauge the levels of ultraviolet (UV) radiation both in space and on Earth's surface. The institution had entered into a Memorandum of Understanding (MoU) with IN-SPACe under the Department of Space, and ISRO's lead centre, Vikram Sarabhai Space Centre, is offering guidance for the project.
IN-SPACe is tasked with promoting, enabling, authorising, and overseeing space endeavours undertaken by non-governmental entities, encompassing the development of launch vehicles and satellites. The concept of designing and constructing the satellite was introduced by the institution three years ago, and a team of 30 students from diverse engineering disciplines was assembled. Currently, the satellite is progressing into the fabrication phase.
Lizy Abraham, assistant professor and coordinator of the Space Club, shared, "WESAT will help us comprehend the impact of UV radiation on recent occurrences like heatwaves and climate changes in Kerala." She mentioned that a dedicated ground station for this purpose has already been established within the institution.
What Next?
The decision to create a satellite for monitoring UV radiation was made because the state had only just begun to establish such facilities on a trial basis. The plan is to position the satellite in a 600-kilometer orbit. Prior to launch, the satellite will undergo rigorous testing by ISRO to meet various predefined parameters.
The Space Club has invested nearly Rs 10 lakh in the design and construction of the satellite, with additional expenses expected during the fabrication phase. The institution is hopeful that its initiative will receive sponsorship or funding from the government or other agencies. Last year, ISRO successfully launched AzaadiSAT, a satellite constructed by 750 female students from across the country, which piggybacked on the inaugural flight of ISRO's Small Satellite Launch Vehicle (SSLV).
---
Suggested Reading: Meet Nigar Shaji, Project Director For Aditya L1 Solar Mission