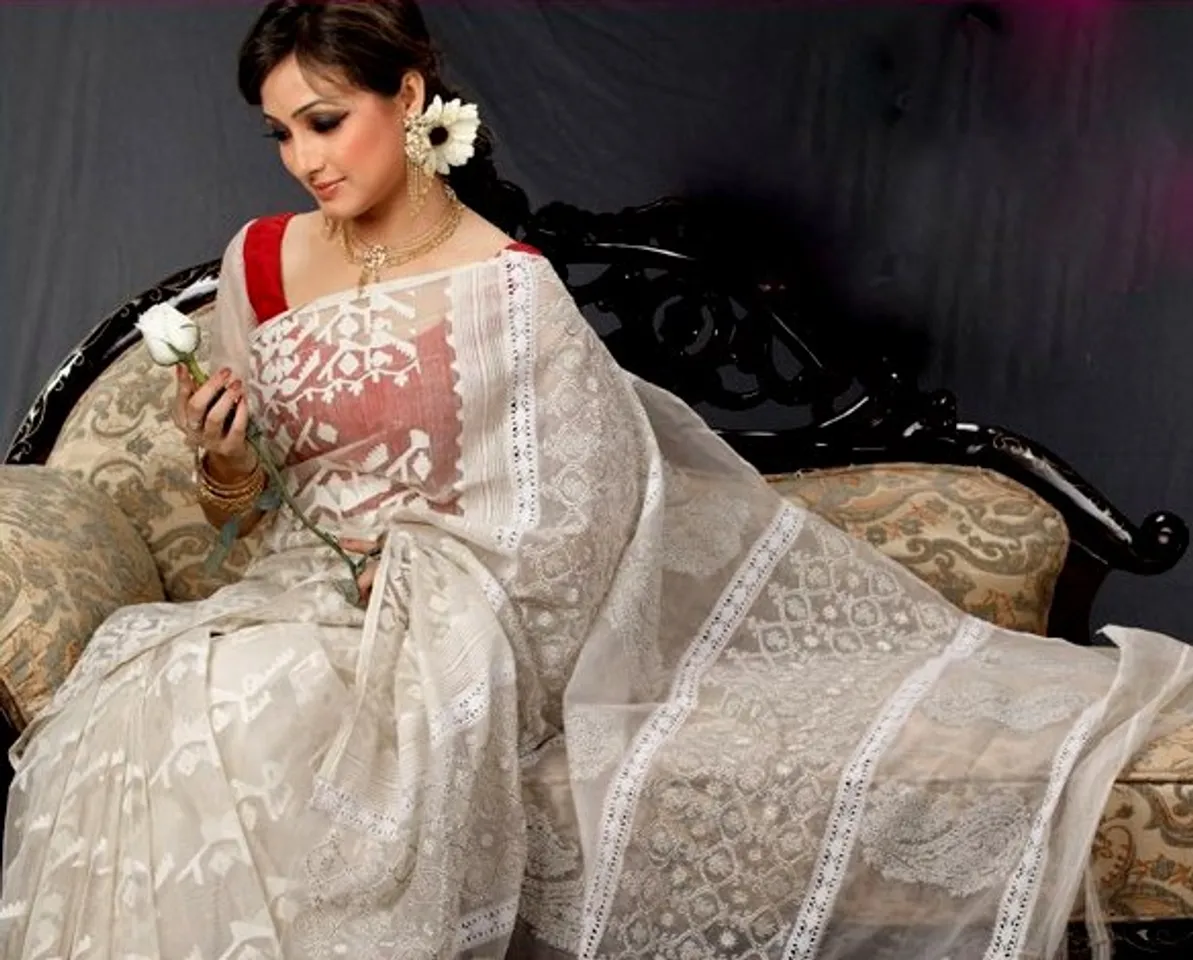 Have you ever wondered how the 9-yard saree came into being?
Saree or sari is an unstitched piece of garment draped around a female body and has its origin in India. The reference to a sari dates back to the Indus Valley civilisation (2800–1800 BC). Though, some studies suggest that cotton and fabric cloth was also prevalent in Egypt. It is draped in various styles within India and still remains popular in Pakistan, Sri Lanka, Nepal and Bangladesh where it is the national dress.
Also Read: At 60, Chitralekha Das Turned her Passion into Profession Through Sujatra Sarees
The ubiquitous saree's popularity remains untouched even 5000 years. Here are 10 amazing facts about the saree and its origin:
1)   Indian saree is considered to be one of the oldest and traditional forms of garment all over the world.
2)  The word 'sari' has its origin in the Prakrit word 'sattika', which means a piece of cloth. It has around four to eight metres of cloth which is used to wrap it around the body. Even lehnga, choli, dhoti also date back to the ancient culture.
3)  The earlier sculptures of goddesses are seen wearing a sari in a sensuous manner wherein the sari was draped on the lower part of the body while the upper part was a lefty bare.
4)  It evolved gradually with the influence of the Persians and Greeks styles in India. With this, women started wearing ornaments along with the sari.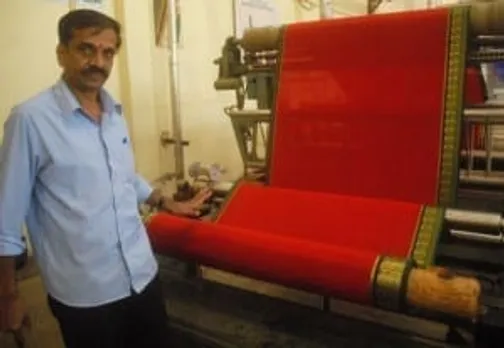 Saree fabric
Picture By: Utsavpedia
5) Persians brought the art of stitching to India. This introduced the petticoat and blouse which women started wearing along with a sari. The blouse covers the upper part of the body baring the midriff and the petticoat is worn underneath the saree which helps to tuck in the pleats of the saree to hold it in place.
6)   The arrival of the Mughals, who had perfected the art of stitching, saw several changes to this traditional piece of style. The blouse was among the prominent ones.
7)  The style of draping the saree changed completely with the advent of the Mughals in India who brought changes to its unique style of draping from the waist to the shoulder into plates.
8)    The earlier fabric was especially stitched for religious ceremonies which were known as Pitambar. It was a part of the tradition in Hindu culture which is still practised in India.
9) These fabrics usually consisted of silks and muslin and used to be very expensive, which were traded all over the world.
10) Shawl and lungi are also part of Indian tradition which is mostly seen in South India. In Kerala, you will still find people wearing them.
 Also read: Mag Cover Of Tamil Bride Dressed In Saree With Slit Sparks Outrage Online