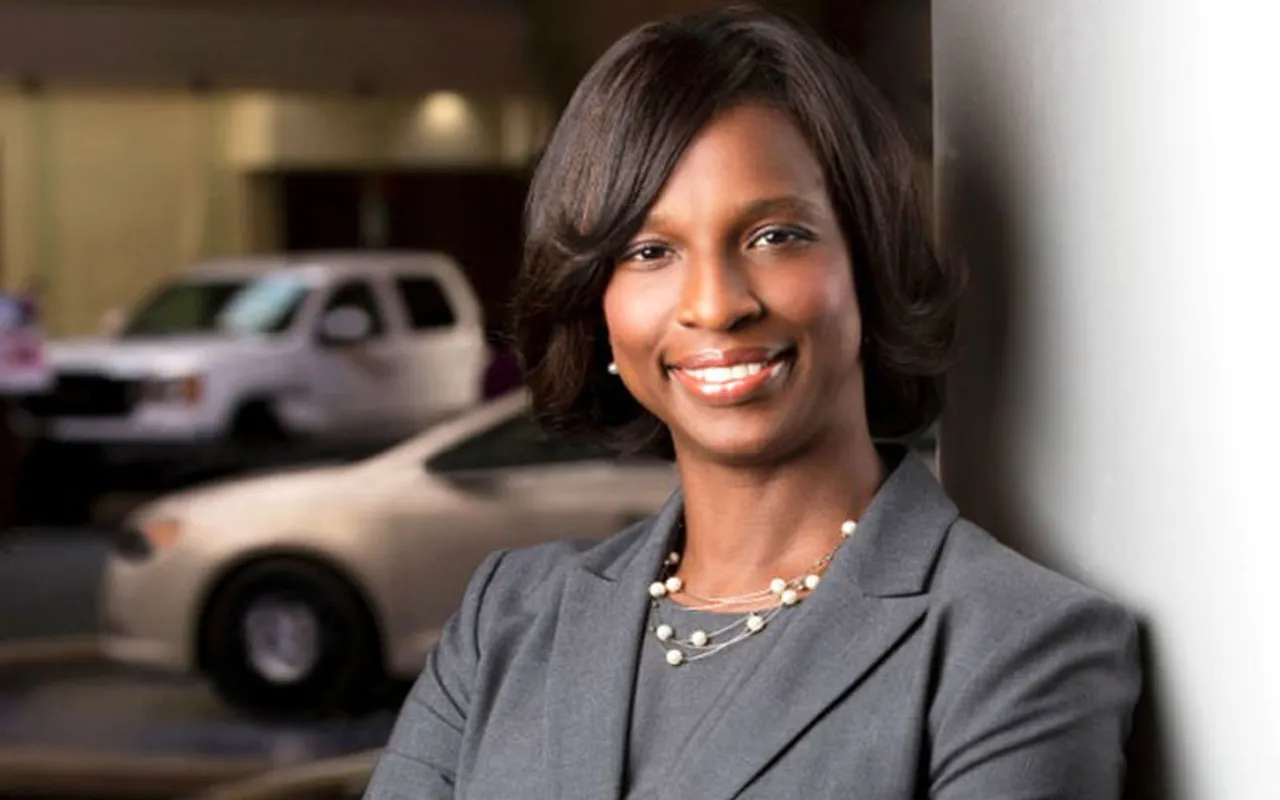 For the first time in Amazon's history, the company has added a Black woman to its senior leadership team, or the S-Team as it is popularly known as. Alicia Boler Davis, Amazon's Vice-President of global customer fulfilment, will be joining the prestigious team, along with two other male members, as consumer chief Jeff Wilke announced his departure from the company. With this, Davis becomes the fourth female and first Black member to join the team. The S-Team had earlier consisted of 22 members besides Jeff Bezos. But now, with the addition of these three new members, the team has reportedly expanded to a total of 25 members.
The S-Team, which advises CEO Jeff Bezos, is a small team of executives across the company who help to shape and execute big ideas. It is responsible for all of Amazon's workings and has long been shrouded in secrecy. There is not a single list of S-Team members on any corporate website. On top of that, Amazon has declined to make anyone available to discuss the S-Team on the record. However, what has not been a mystery about the team is the fact that so far it's been very white and very male. In fact, Bezos himself has addressed this lack of gender and racial diversity. Thus, Davis's appointment seems to be part of a new, inclusive turn that the company is taking. Last year, following criticism of the team's diversity, Amazon had promoted Fashion Vice President Christine Beauchamp and Advertising Vice President Colleen Aubrey to the S-team.
Also Read: Indra Nooyi Joins Amazon India Board Of Directors
Who Is Alicia Boler Davis?
Developing an early love for engineering sciences, Angela Boler Davis had wanted, for the longest time as a child, to pursue higher education in the same. And so she did—Davis graduated with a Bachelor degree in chemical engineering from Northwestern University, becoming the first generation of her family to attend college. Following this, she did a double masters, one in engineering science and the other in business administration. In 1994, Davis joined General Motors as a manufacturing engineer. She soon became a plant manager at their Michigan Orion Assembly facility, setting a record for being the first African-American woman to become a plant manager.
Davis was appointed Vice President of Customer Experience at General Motors in 2012. In an interview, she fondly remembered how when as a highschooler she attended a summer internship program at the General Motors Institute, she had told her father that she would never want to work there. "And yet here we are", Davis laughed heartily during at the memory and the irony.
Davis was promoted to Senior Vice President for Global Customer Experience in 2013 and then to Executive Vice President of global manufacturing in 2016, both positions being part of General Motors Global. Since 2016, Davis has also served on the board of directors at the company. Additionally, in 2017 she joined the board of Beaumont Health. A year later, Davis became the sixth woman to be named Black Engineer of the Year. Amongst the other awards that she has won are the 2010 Automotive News 100 Leading Women in the North American Automotive Industry, the 2011 Michigan Chronicle Woman of Excellence, the 2014 Women of Colour Magazine Technologist of the Year and the 2018 Business Insider Most Powerful Female Engineers in the World. Davis has often championed and mentored women in the automotive industry, and today she also serves as the Executive Liaison for the GM WOMEN leadership board.
Also Read: Mira Nair To Adapt Ellen Barry's 'Jungle Prince' For Amazon
Davis departed from General Motors as its executive vice president of global manufacturing. She was then hired by Amazon in 2019 and has served as the company's vice president of global customer fulfilment since then.
Picture Credit: Wheelsology.com
Dyuti Gupta is an intern with SheThePeople.TV.