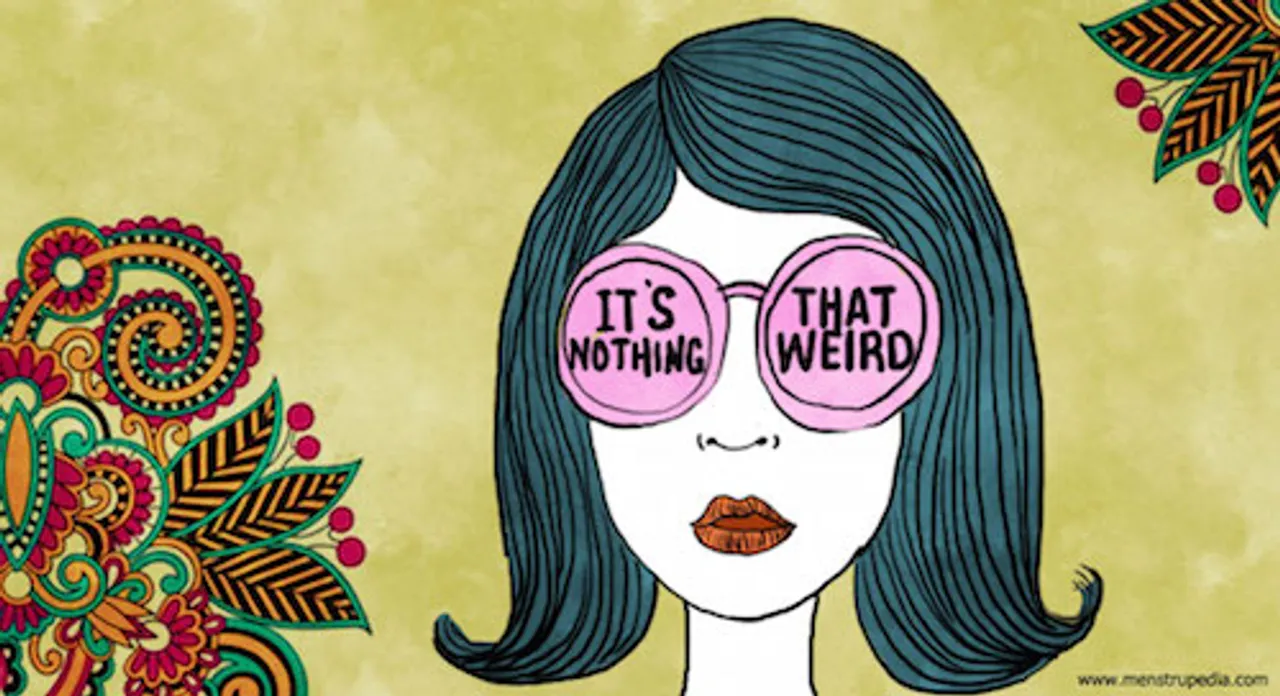 She gets her periods. She is told to bathe with two-and-half mugs of water so her flow lasts only for two-and-half days. She is not allowed to sit on other peoples' beds. She is not allowed near the temple. She has to wash and dry her clothes separately. She isn't allowed to eat or touch pickle for her touch will spoil it. No one will risk her family's dignity to buy sanitary napkins so she's told to use cloth. The cloth is washed by her and stored in a dark, damp and unclean corner of the bathroom. Her period is hidden like a dirty secret from all male members in the family. After her periods are over she has to wash her bed sheet, whether it's stained or not. She is told she'll become 'pure' only after the seventh day when she's taken a bath and washed her hair.
She is treated as impure and polluted.
No wonder then that one of the most popular names in menstrual hygiene is Whisper: an emotion associated with the 'event' of the period. No wonder that menstruation is still considered an unspeakable curse in parts of our country.
"Three out of ten girls are unaware of menstruation. Some girls think they have blood cancer. Eighty-eight per cent of them are at the risk of infection using rags instead of pads," says Aditi Gupta, a small-town girl who along with her husband, setup Menstrupedia that presents information about menstruation.
Menstrupedia has broken the taboo around menstruation. Using storytelling and sequential art it has become an educational tool for girls and schools. It is not only easy to understand but also sensitive towards the taboo nature of the subject. It educates society about menstrual health and hygiene.
"In schools across the country the subject of menstruation is not introduced until class ninth by which time most of the girls have already had their first period. Many biology teachers skip an entire chapter on menstruation and child birth out of embarrassment," says Aditi.
The response Aditi has received has been quite overwhelming. Her culturally sensitive approach of breaking the taboo associated with menstruation has been widely accepted among girls, parents and educators. Her website has one lakh visitors every month. Her Menstrupedia Comic is shipped to South America and the Philippines, and has been translated into eight different Indian languages and three different foreign languages.
"Fathers and grandfathers were astonished that women suffer from cramps and bleeding. They had no idea. Now they are buying my comic book to educate their daughters," she says.
Menstruation is a natural biological event and the survival of our species depends on it. It's time someone started talking about it in a healthy manner.