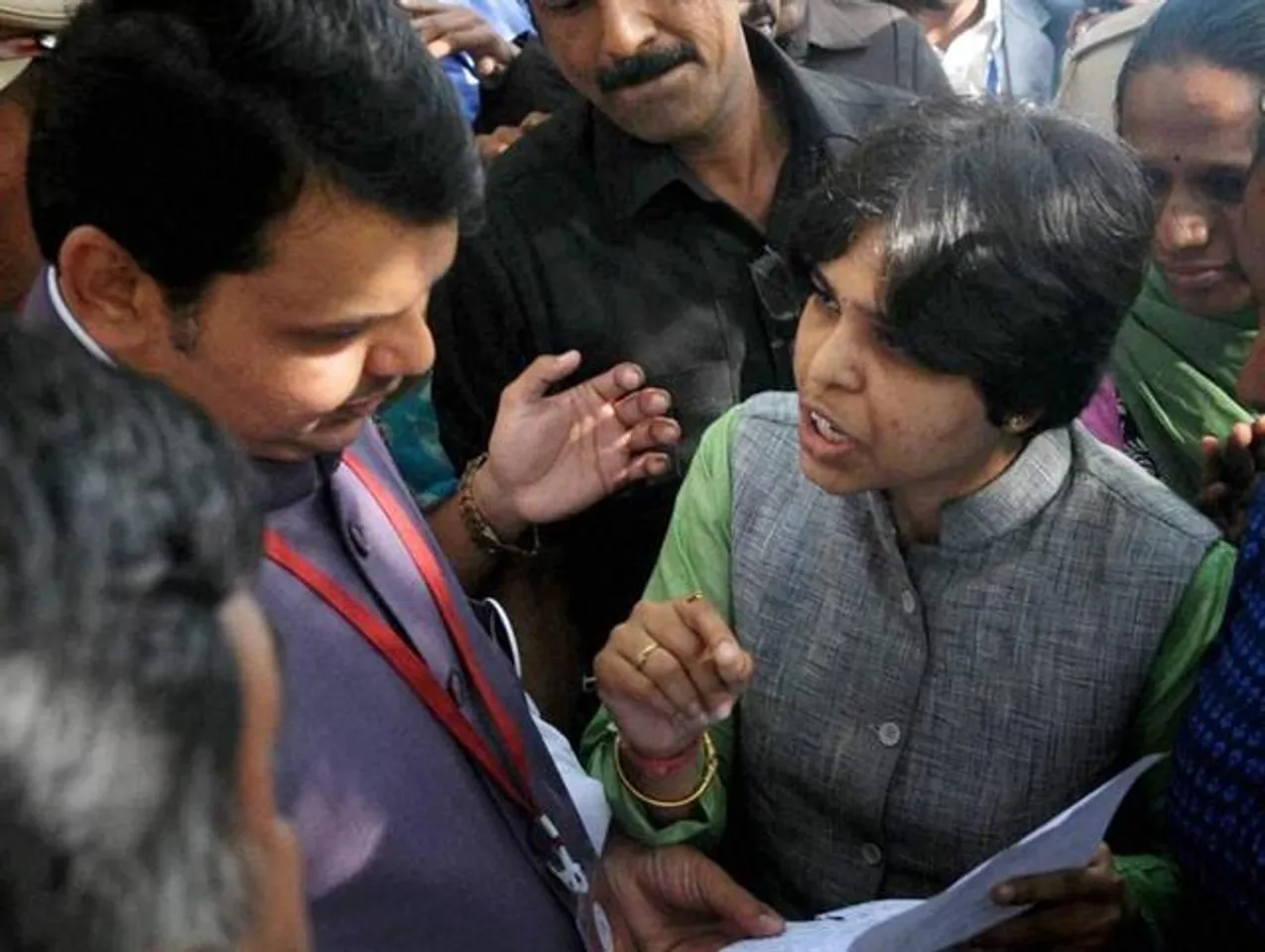 After trying to offer prayers at the Shani Shignapur temple in January this year, activist Trupti Desai has now been detained for trying to enter another inner sanctum which is out of bounds for women. Desai and her supporters marched into the Trimbakeshwar temple in Nasik, after which the group was barred and restricted entry.
"We offered prayers to Lord Shiva at Trimbakeshwar temple and prayed that women be allowed to enter the temple's sanctum," Desai said.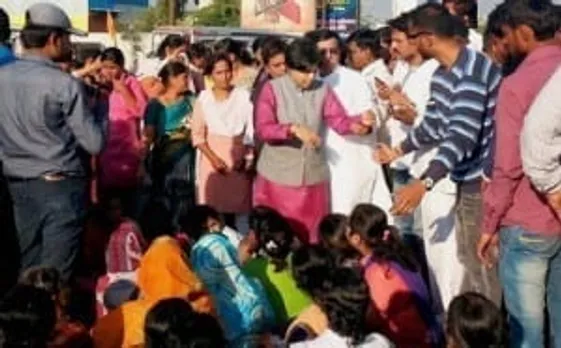 Trupti Desai with her supporters
Desai heads the Ranragini Bhumata Brigade, an organisation that has been campaigning for women to be allowed inside certain temple premises which restrict their entry.  The group had created news on Republic day, when around 400 women had come together to try and gain entry and offer prayers at the famed Shani Shignapur. Their attempt was stonewalled by police personnel, but created headlines across the country.
"We feel it is a symbol of gender inequality which cannot be tolerated in the 21st century," These were Desai's words in January, when the protest was led by activists struggling for equality among both the genders, stated India Today.
Much like the Shani Shignapur temple, the Trimbhkeshwar temple too has an inner area with the shiv linga  where entry is restricted to the male temple priests, while women are barred.