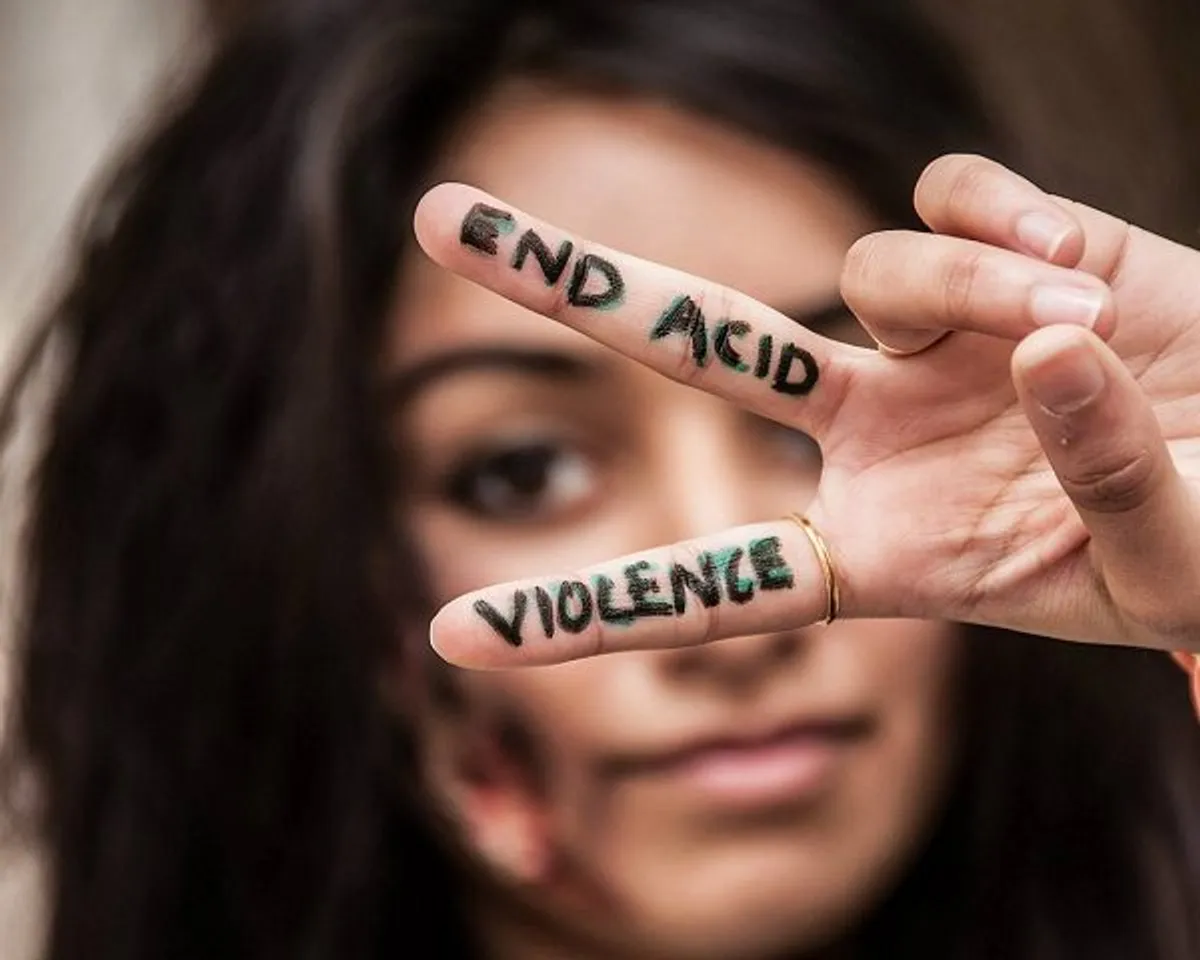 The acid menace is something that keeps shocking the conscience of our nation from time to time. Six persons, including five women in their early 20s, were injured when some unidentified persons allegedly threw acid at them from a moving taxi in Kolkata, reported Hindustan Times. The incident took place during the early morning office hours on May 6 at Panditia Road in the southern part of Kolkata.
According to the police, people in the car attacked the passersby randomly and no one was the target, in particular.  A senior officer of Kolkata Police told HT that locals chased the yellow taxi, however, the riders including the driver escaped and left the vehicle behind. Meeraj Khalid, Kolkata Police Deputy Commissioner (South) said that they have recovered the taxi which was used by the accused. Further, a case has been registered in Rabindra Sarovar Police station. The police is in touch with the witnesses and the attack survivors.
The vehicle used for the crime belonged to  Ricky Mondal. The police have reportedly found the room that he was staying in under lock and key. A search warrant has been launched against him.
"Going by the eye witnesses' version it seems there were around four to five men inside the taxi. We have asked for the CCTV footages of the area. A search warrant is launched for the attackers based on the vehicle's registration number."
All the six injured were discharged following treatment at a state-run facility. The police department is trying to find out the nature of the chemical which was thrown. The officer said that the department is unsure whether the liquid was acid because there were no serious injuries on the survivors. They only complained of a burning sensation. Samples of the liquid have been collected from the spot and sent for testing at the laboratory.
Recently, in another shocking incident in Delhi, a man identified as Ritesh allegedly threw acid on his sleeping wife and one more woman who was sleeping with her, Police said today.
Nisha (24) and Laxmi (50) were sleeping in a single room shanty when Ritesh threw acid on her face deep in the night.
He suspected her of having extra-marital affair and so they were having problems in their marriage which is why Nisha was staying with her parents for the last one-and-a-half months.
The police have apprehended Ritesh before in theft and snatching cases and he has been arrested again in this case. Nisha received 45 per cent burn injuries while Laxmi got 40 per cent burn injuries.
A couple of months back, a 25-year-old survivor from Kolkata, got her attacker behind the bars. Four years ago, Sanchayita was attacked by Soumen Saha, her then boyfriend. For the past four years she saved her strength, fought hard in punishing the man who threw acid on her.
With Inputs From Poorvi Gupta
Bhawana is an intern with SheThePeople.Tv