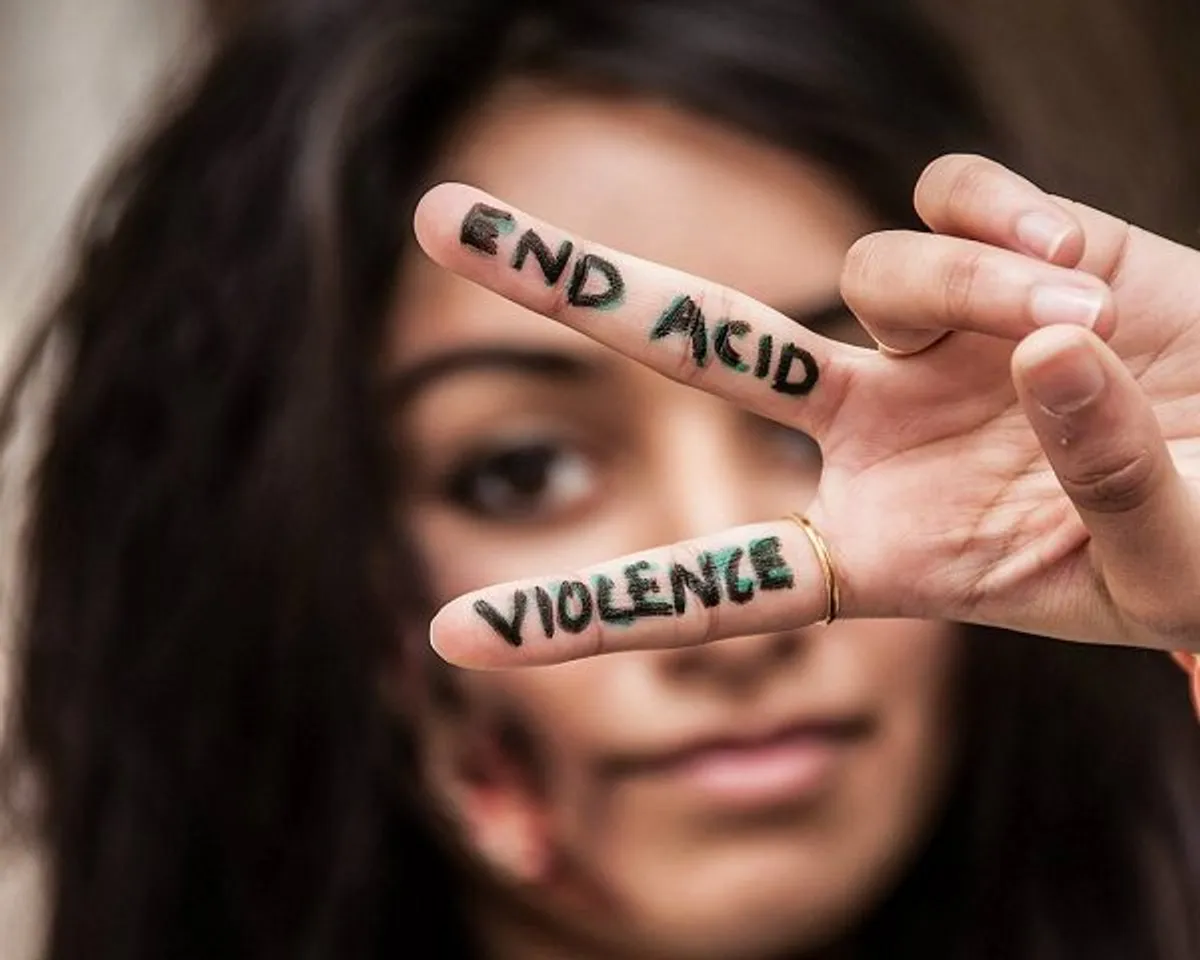 Two bike-borne men allegedly attacked a 23-year-old female staffer of Punjab National Bank on Tuesday morning while she was on her way to work in Ghaziabad's Mohan Nagar area. The woman has suffered 20 percent burns and has claimed that her former colleagues have committed the criminal offense, as per police.
"For the last six months, someone from her family has been accompanying her from home to office, or at least till the autorickshaw stand, because she was allegedly being harassed by a former woman colleague," said Rakesh Kumar Singh, the Sahibabad police SHO, Indian Express reported.
The woman was going to her office in a shared three-wheeler auto-rickshaw when the men allegedly threw acid on her. Along with the woman, four other passengers sharing the ride suffered minor burns as well.
"On Tuesday too, the girl's father dropped her at the autorickshaw stand as usual," Singh revealed. The police have registered a complaint under Section 326A (voluntarily causing grievous hurt by use of acid)of the Indian Penal Code (IPC) against unidentified persons. The woman has named her 25-year-old former female colleague as an accused in her statement.
ALSO READ: Fast Track Courts To Deal With Pending Cases Of Crime Against Women
"Around two years ago, the woman and the accused used to work together at a private firm in Noida. They became friends and would spend a lot of time together. However, the accused later became extremely possessive and would not let her meet or talk to anyone else. Unable to tolerate the behaviour, the woman quit her job over a year ago. She was unemployed for around six months before getting a job at PNB," the SHO said.
Just two months back in August, another woman was allegedly attacked with acid by two men in the Sanjay Nagar area of the city.
During a probe, police found that both the female victim and the alleged accused had filed FIRs against each other. "The victim and her family members claimed that the accused used to call her from different phone numbers and had even visited her house in Ghaziabad several times… The accused had allegedly threatened to kill her if she got married," Singh said.
Just two months back in August, another woman was allegedly attacked with acid by two men in the Sanjay Nagar area of the city. It was revealed during probe that the accused persons attacked the 31-year-old woman over a love affair gone sour.
Two men, Rahul Garg and Umang, have been arrested in the case. On investigating the case, police found that Rahul met the woman on social media in October last year and started to see each other often after that. After sometime, he suspected that she was married and when he confronted her about it, she accepted the fact and also told him that she has a son. They continued to meet despite the revelation, said Senior Superintendent of Police (Ghaziabad) Vaibhav Krishna, reported The Hindu.
After much drama, he decided to hurl acid at her to take revenge. "The accused planned a revenge and asked his friend to arrange a motorcycle and some money. The two men drank together in the morning. They covered their face with scarf and helmet, and hurled acid on the woman in the evening and fled," said Krishna.
It is to be noted that acid sale has been banned by the Supreme Court in India.
ALSO READ:'Make Love Not Scars'; Voices The Stories Of Acid Attack Survivors