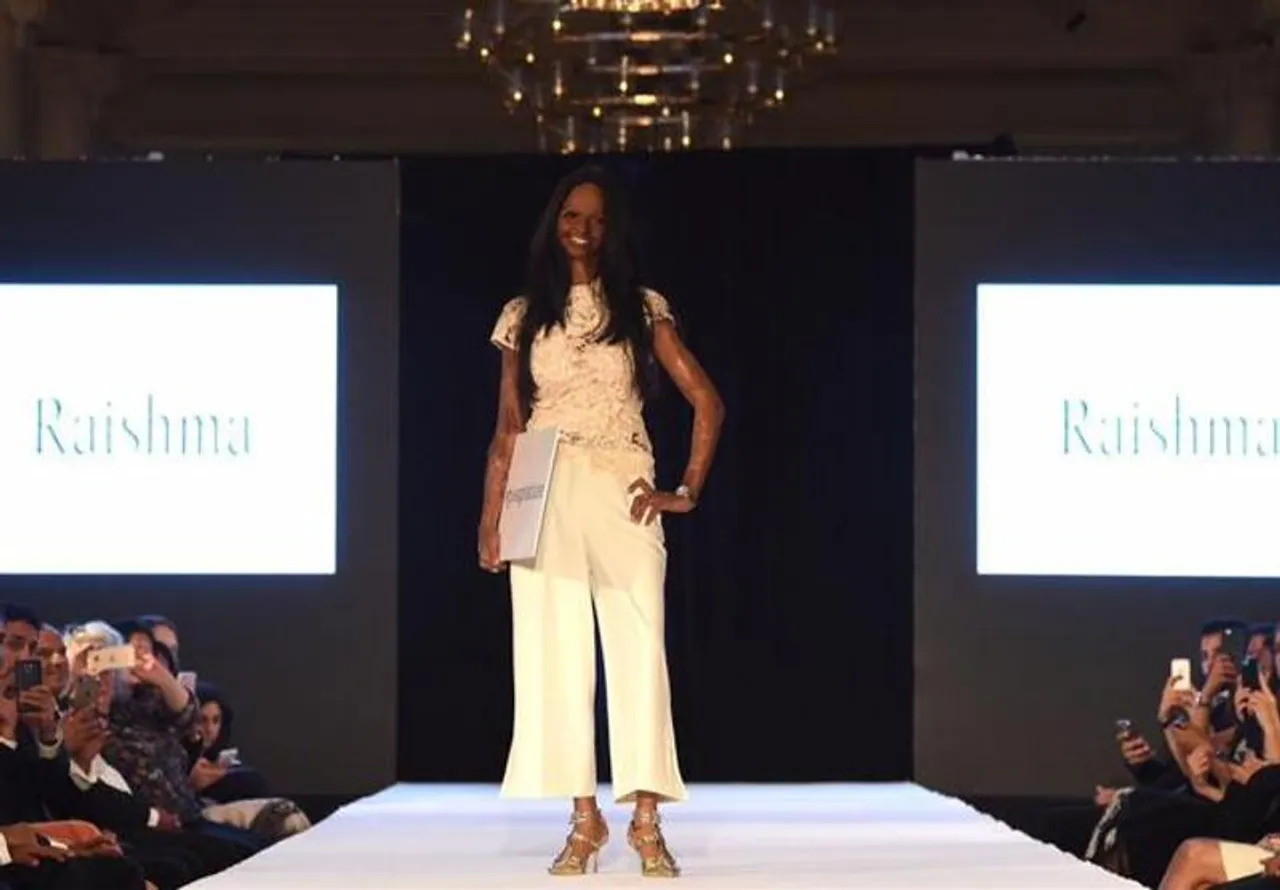 26-year-old activist and acid attack survivor Laxmi walked the ramp in the London Fashion Week on Tuesday this week. The British Asian Trust and God My Silent Partner Foundation came together for a show at the Waldorf Hotel in London.
The show displayed the collections of famous designers Lucy Choi London and Raishma Couture and it started a #giveagirlafuture campaign through which the trust and the foundation will work towards the empowerment of young girls and women all over South Asia.
Also read: Acid attack survivor Reshma Qureshi shows the way at New York Fashion Week
The campaign aims to raise funds for young under-privileged girls and women in order to teach them skills that will help them generate economic support for themselves.
Laxmi, originally from Delhi, was attacked by her 32-year-old relative when she was only 14 years old because she refused his proposal of getting married to him. The relative threw acid on Laxmi's face as he thought that it was the most important part of Laxmi's existence, she told SheThePeople.TV. "The society puts so much emphasis on a girl's face that everything from marriage to her existence depends on it. But see I am married today. I only want to say that there is a lot more to women than just their face."
Today, Laxmi runs her own organisation- Chaanv foundation and helps acid attack survivors by counselling them and providing them legal support. In 2013, she also ran a petition in the Supreme Court to ban the sale of acid in grocery stores and actually won it.
She articulated that it is not the sale of acid that is the problem; it is about our own mindset. "What we are doing and not doing is what we need to think about," she said.
Also read: How Kangana Ranaut's sister Rangoli, an acid attack survivor inspires
The fashion show had one more survivor apart from Laxmi- Adele Bellis. Adele was attacked by her ex-boyfriend two years ago while waiting for the bus. She covered her face but acid fell on the side of her face and burnt her left ear and hair from the side. Since then Adele also works for survivors and she has also written a book named Brave.
Acid attack cases have increased in the last three years in India with most cases coming from the state of Uttar Pradesh.
Feature Image Credit: Hindustan Times