Born and brought up in Chandigarh, Aarti Gill went to IIT Roorkee to do her engineering. After graduation, she spent a couple of years working with startups and in the financial domain. An MBA from INSEAD, France, Gill decided to become an entrepreneur. Her parents have been into services all their life. While mother works in healthcare, her father used to work in the telecom department.
Entrepreneurship as a way of life had never occurred to Gill till the time she joined IIT Roorkee. That's the place where her perspective towards life changed completely. Her closest set of friends in college had come from business backgrounds.  So, that is where the thought of being an entrepreneur first came to Gill's mind and today she is trying to make healthy living far more convenient and a part of daily lifestyle for many in India.
We caught up with Aarti Gill, founder of FitCircle, and learnt about her entrepreneurship journey.
How did you think of becoming an entrepreneur? 
We always used to discuss business ideas, the desire to build something valuable started in the college days. But I was never able to start something for the next four years, till the time I went to France to do my masters.
I believe there is a huge opportunity that exists in the preventive healthcare industry across the globe. The global healthcare cost is rising and we see a great potential in bringing it down and making people live a healthy life. That is how we came up with FitCircle, which offers a plethora of solutions to consumers -- right from diet advisory, workouts to nutrition products.
What does 'FitCircle' aim to do and what's your vision behind it? 
FitCircle aims to make everyday health and nutrition easy and convenient with its platform. Through its mobile app & chat bots, FitCircle offers personalized advice to users on nutrition and workout. It is leveraged by many corporates for employee wellness. We have further strengthened our nutrition arm with the launch of OZiva, which offers Goal-Oriented Nutrition Products. Our goal is to simplify healthy living and make fitness a habit.
Also Read: How Digital India is changing women at work
What are your future plans with 'FitCircle'?
Our focus is to further strengthen our nutrition arm by introducing quality products, expanding our partner network and making our recommendation engine smarter to help people with free diet plans and workouts based on their goal.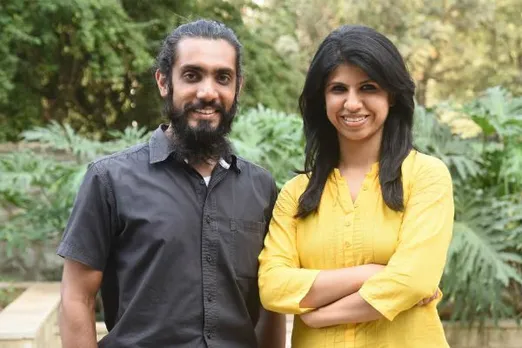 What market gap are you trying to address with your venture?
With fast paced and ever-quickening lifestyles, people are short of time and can't focus on their daily health regime. So, there was a need to introduce a kind of solution that will save them time by analyzing their health problems and accordingly give them personalized recommendation at the touch of a button. India is most likely to surpass 500 million internet users by 2017. The deep penetration of smartphones in the country has assured that our digital platform would play a significant role in sharing a continuous well-being assessment of the user through a combination of smart chat-bots and human experts.
What makes you different from your competitors?
We are focused on providing end-to-end solution, right from quality products to fitness advice. In our digital ecosystem, we are using chat-bots on Facebook messenger platform for easy communication between users and health advisors. Chat bots are computer programs designed to simulate an intelligent conversation with one or more human users and can do whatever they are programmed to do.  These computer programs can engage, entertain, monitor, track and alert users through different platforms. To cater to our customers more effectively, the chat bots enable automated tracking, monitoring and engagement. The unique combination of products, experts and bots enables the company to optimize the behavioural triggers that keep users engaged and motivated to achieve their fitness goals.
Also Read: And now, select a sperm donor online, with a mobile app!
What were the initial days like -- what kind of challenges have you faced and are still facing as an entrepreneur?
About 3 years ago, FitCircle was able to raise a few lakhs to get started. However, within 6-7 months, we were facing financial challenges. We realized we had raised far lesser capital than what was needed to run the business initially for 12 months. Wellness & Fitness was in the very nascent stages and investors were not ready to jump in and take a bet. However, the most important thing I learnt through that experience was to act like a tortoise. I am personally of the opinion that slow and steady wins the race and in fact acquires great wisdom. In the initial years, you have to focus on getting the business model right and not chase the VC money.
What are the skills you apply daily in the process of making a successful venture?
You need to be headstrong and finally all that matters is the perseverance. As Paulo Coelho rightly said in 'The Alchemist' – "When you want something, the entire universe conspires in helping you to achieve it."  Entrepreneurship is a difficult path – even tougher for women, I feel. The support that I have got from my family and team is incredible.
READ: 7 Apps for Women's Health in India
What else is your passion other than running a company? 
I am a professionally trained dancer. Have learnt at Shiamik Davar and at Attakkalari Center for Movement Arts. Have also choreographed a couple of stage performances in India. For me, it's one of the best ways to de-stress.
The rise of woman entrepreneurs -- Do you think the term is shaped up because of the digital boom in India?
I think it's not just woman entrepreneurs -- in general entrepreneurship is on the rise because the digital world has opened up plethora of new opportunities to execute fresh ideas or even do the traditional businesses in an innovative way.
What advice would you give to fellow entrepreneurs?
My advice to all women who wish to be independent and make something great happen for themselves -- Dream Big and Persevere!
Join Us on https://www.facebook.com/SheThePeoplePage
Follow Us on https://twitter.com/SheThePeopleTV