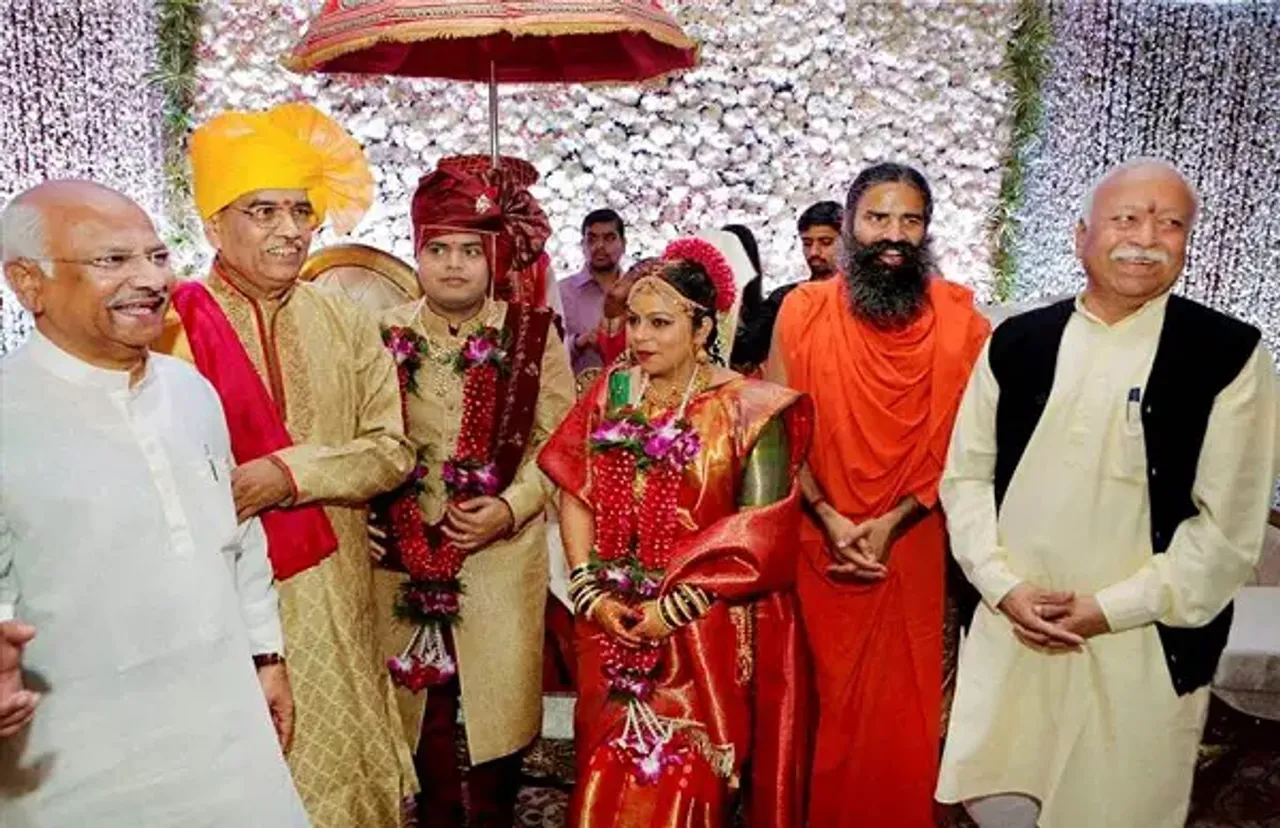 In the times of demonetization when people are trying to lay their hands on a few thousand worth of cash, Union Minister Nitin Gadkari threw a luxurious bash for his daughter's wedding on Sunday. Originally from Nagpur, Gadkari organised his daughter Ketaki's wedding at a marriage hall in Wardha Road of the city.
Ketaki wedded Aditya Kaskhedikar, who also hails from Nagpur and works for Facebook in the US. The VIP wedding saw Chief Minister Devendra Fadnavis and many members of his cabinet as guests. Apart from them, businessmen and MPs from the state also came to bless the bride and groom.
While Gadkari's office said that 12 chartered planes ferried VVIPs for the wedding, the Nagpur airport authorities said that at least 28 chartered planes from various locations flew in to the airport till evening. Initially, it was said that 50 chartered planes were to ferry guests for the wedding.
Also read: Tisca Chopra's witty response to marriage proposal is winning the internet
"Some of the chartered flights expected were cancelled at the eleventh hour," said a source at the airport to Hindustan Times.
Union home minister Rajnath Singh, RSS chief Mohan Bhagwat, BJP president Amit Shah, Union urban development minister M Venkaiah Naidu, Maharashtra chief minister Fadnavis and yoga guru Ramdev were among the guests.
Picture credit- Jansatta