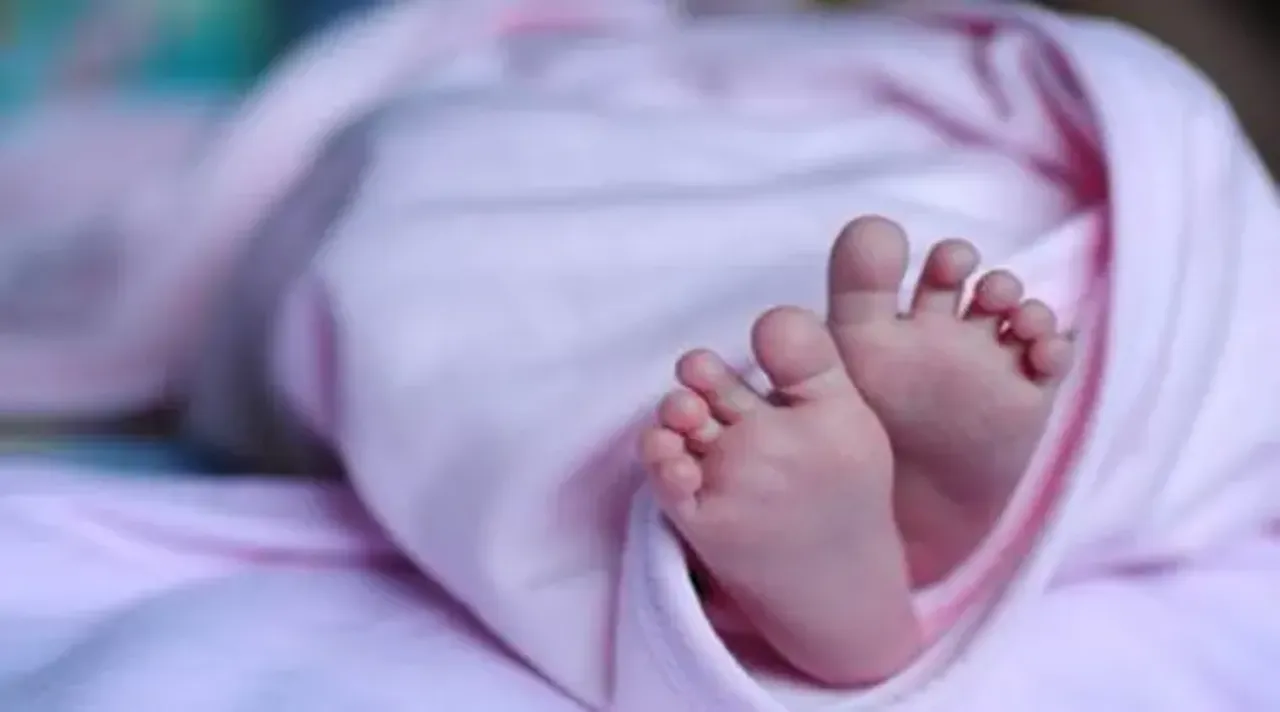 The coronavirus pandemic is a huge threat to human life and to have to deliver a baby during such a major health crisis is a devastating thought for a mother. But a miracle took place on in AIIMS (Delhi) when a COVID-19 positive mother gave birth to a healthy baby.
According to the doctors, this is the first baby to be born to a novel coronavirus infected woman in the national capital. The official sources added that the baby is "healthy and doing well as of now".
Dr Neerja Bhatla, a professor in the Department of Obstetrics and Gynaecology at AIIMS, who led the team which carried out the delivery said the baby boy was born before completing the maternity period, a week earlier than expected, through C-section and is doing fine so far.
Further, when asked that if the baby's sample would be tested for COVID-19, she said, "We are going to monitor his condition and look out for symptoms. So far the baby is doing fine."
According to doctors, this is the first corona positive women to give birth to a healthy baby in Delhi.
The baby's father is a senior resident doctor working in the department of physiology at AIIMS, was found to be infected with the virus, later when tests were done his wife also tested positive on Thursday who was nine-months pregnant.
Also Read:  Prof Gagandeep Kang On Rotavirus Research & Public Healthcare In India
Doctors Speak
Since the newborn will be needing breastfeeding so he is with his mother. According to doctors, there is no such information or evidence that proves breastfeeding transmits the novel coronavirus. The mother is doing fine right now as she is asymptomatic at the moment but earlier was tested positive for COVID-19.
A protocol has already been developed committed to COVID-19 infected pregnant patients by AIIMS.
According to World Health Organisation(WHO) women with COVID-19 can breastfeed if they wish to but should practice hygiene during the feeding, wear a mask which is available or cover up with a cloth to ensure safety, washing of hands should be done properly before and after touching the baby and routinely clean and disinfect surfaces they have touched.
Also Read:  Health And Nutrition: Indian Foods That Boost Immunity
Important points
The coronavirus pandemic that has now infected over 1 million people across the world calls for measures like social distancing to help contain the spread of the deadly infectious virus. Along with that, measures for personal hygiene and disinfecting commonly used surfaces are required to make sure you do not catch the virus.
Also Read:  Kerala's Rockstar Health Minister KK Shailaja, Fighting Corona Head On
Avleen Kaur Narang is an intern with SheThePeople.TV