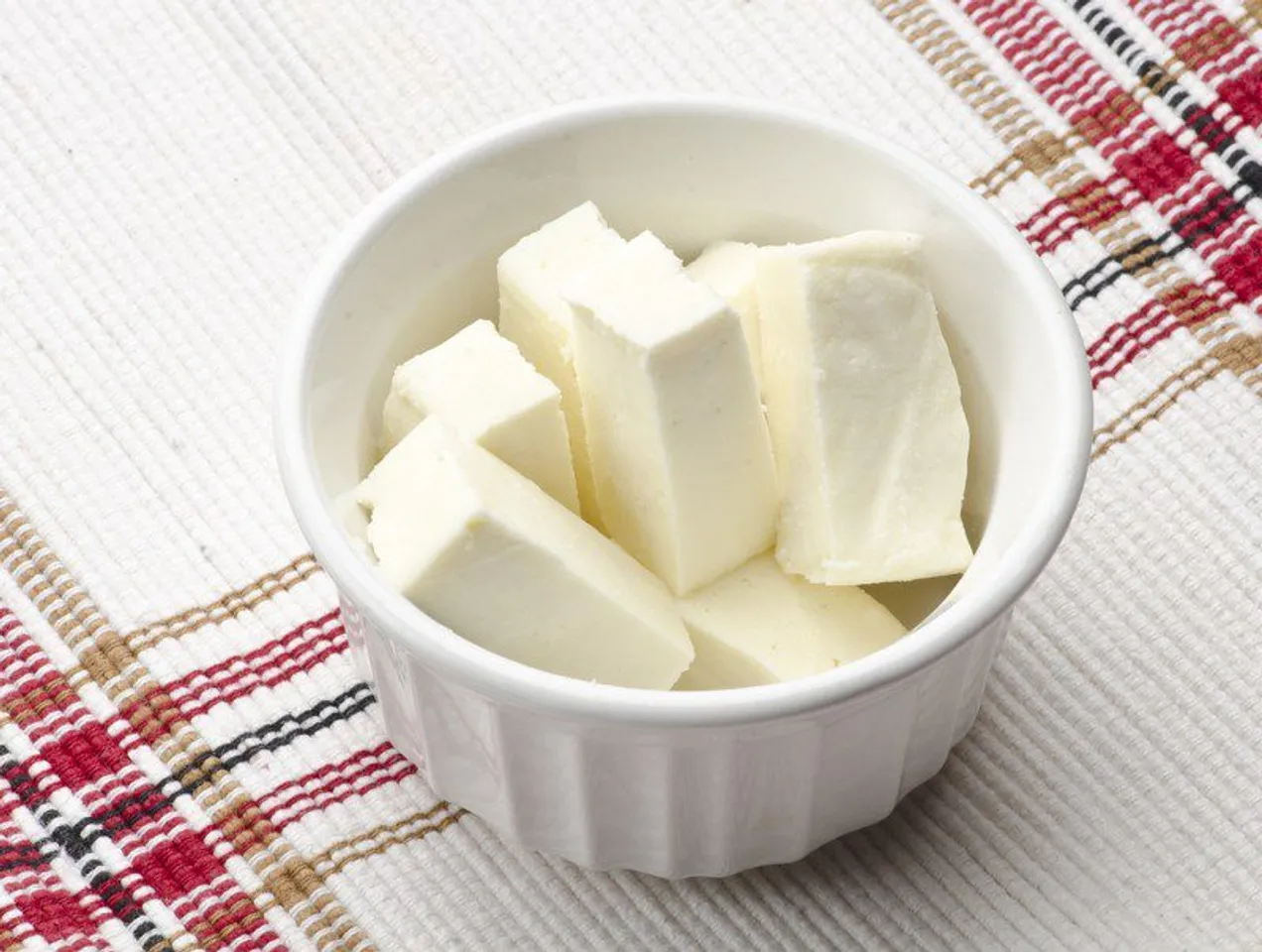 The most common form of fresh cheese used in South Asia and especially the Indian subcontinent is the humble paneer. Also, known as cottage cheese it is a wonder food, rich in protein and nutrients and low on fat which can be easily digested. Available round the year at your local grocery stores or dairy shops in air tight packets or open it can be stored in the refrigerator as well. You can make your own paneer by adding some lemon juice or vinegar to freshly-boiled milk. Stir it well and put it aside for the milk to coagulate, rinse the remaining water by wrapping it with a clean muslin cloth.
The residual water left after making paneer is also a rich source of thiamine, potassium, vitamin B12, riboflavin, calcium, pantothenic acid, phosphorus, magnesium, zinc, selenium, etc.
Ever thought what makes it such wonder protein:
Bone Health: Paneer is a high-protein food, rich in calcium and phosphorus which makes it effective in building stronger bones and teeth. It helps prevent diseases like osteoporosis, tooth decay and fights gums problems. Vitamin K and magnesium found in it calcify the bones and prevents from the skeletal deformation.
Takes Care Of Sudden Hunger Pangs: 100 grams of paneer provides 18 grams of protein. It is an instant energy source after heavy exercises. You stay full because protein takes time to get digested.
Omega-3 Fatty Acids: It has Omega-3 Fatty Acids and Omega-6 Fatty Acids which helps in fighting with the rheumatoid arthritis. These essential fatty acids prevent the risk of preterm birth defects.
Helps in Weight loss: Paneer is also rich in unsaturated fat which helps in weight management.  It is one of the few vegetarian sources of linoleic acid which improves metabolism and therefore promotes weight loss.
Helps Fight Diseases: It helps in maintaining the lipid profiles, lowering blood pressure and reduces the risk of cardiovascular diseases.
Helps Fight Type 2 diabetes: It also reduces the occurrence of type 2 diabetes, development of insulin-resistance syndrome (related to the obesity), glucose intolerance and hypertension by improving the macro and micro vascular functions.
Aids Overall Growth in Kids: It provides vitamins, minerals, calcium and phosphorus and boosts the immune system and haemoglobin count in kids. Regular intake of protein would prevent children from malnutrition and other protein deficiencies.
Wonder Food For Women During Pregnancy And Lactation: It helps women during pregnancy and lactation by facilitating proper absorption and distribution of the calcium throughout the body.
Helps Gain Weight: It also aids in weight gain for under weight people, if taken in measured quantities.
Also Read: Why Peanut Is A Wonder Nut
Pic Credit: The Indus Parent