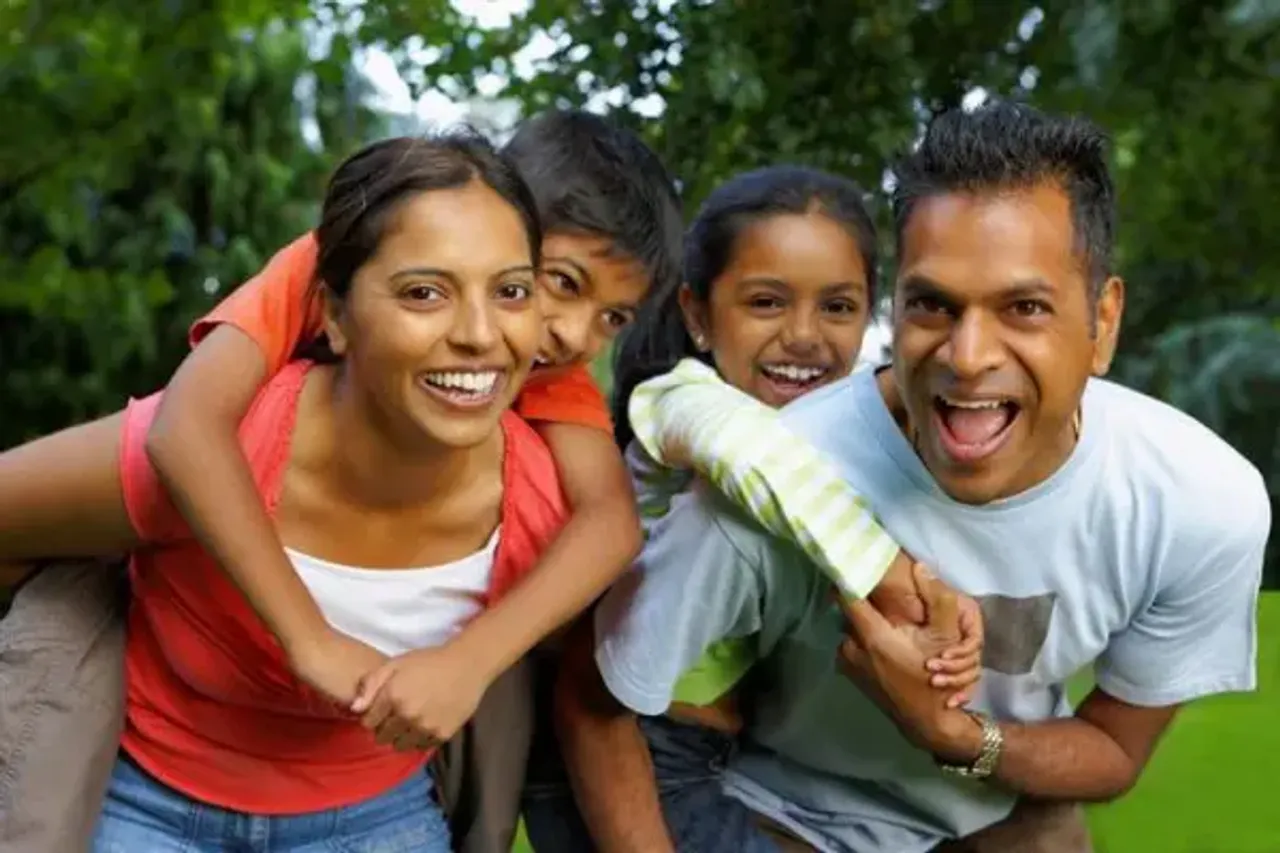 As nuclear families rise and as more women enter the workplace, managing childcare is becoming more difficult. But with the rise of the digital age, new parents need not rely on informal networks of neighbours, aunts, and grandparents for advice and information. Parenting websites help working parents find activities, play dates, tutors and childcare for their children.
Here are 8 websites that moms seem to love!
1. MyCity4Kids.com
This website has 3 million monthly users, according to analytics platform, SimilarWeb, and is a favourite for moms because of its huge database of service providers and its innovative and comprehensive content. The site has 75,000 service providers, ranging from doctors, to tutors, to birthday planners across 10 cities in India. Most of the content on the site is user generated: nearly 1,000 bloggers have been featured on the site.
CEO Vishal Gupta tells TechInAsia that "Our most popular content is the blogs by moms. It's popular because every mom feels she's not alone and there is someone else going through exactly the same experience, good or bad, making it a virtual support group for the entire community."
The company recently launched a Family Calendar app, whose colour coded user interface allows parents to record their kids' schedules in tandem with their own.
2. Kidsstoppress.com
Kidsstoppress.com connects parents to brands, services, and events for children from across the country. Founder Mansi Zaveri tells SheThePeople.Tv that a lot of the content that she was finding was international in nature, which is why she was prompted to start a website that could cater to Indian moms.
"Readers understand that there is another parent like them who has the same cheers, tears and fears like them. Every published piece on the platform is looked at from a parent's perspective, addressing their needs based on a milestone basis," Zaveri tells SheThePeople.Tv
The company has started different marquee products like KSP Radio -- India's First Digital radio station for kids that shares bite size news for kids about things around them, and KSP TV -- a platform that discusses topics of relevance to parents such as reading, music, sports, mental health, baby care and more.
Also Watch: For Parents With Love: Mansi Zaveri has the kids stop press
3. KleverKid.in
KleverKid is a simple and efficient service that helps parents find extracurricular activities for their children based on location. The site offers a host of classes such as computers, dance, languages, art, ballet, summer camps and more.
"My 4.5-year-old daughter is in the stage of exploring her interests. One day she wants to learn ballet and the next is skating. We should facilitate this as much as possible at this time. But hunting for safe and good classes was a challenge until I found this great website," says Anindya R.
The website has raised funding from Mohandas Pai, and is founded by Shabnam Agarwal, an American Indian who wants to democratise learning by providing the highest quality information and feedback to parents across the nation.
4. Gnaana.com
This is a website that tries to connect young children with Indian heritage and culture in modern ways. It offers a selection of eco-friendly toys and books for children aged 0-12 which incorporate educational material about South Asian culture.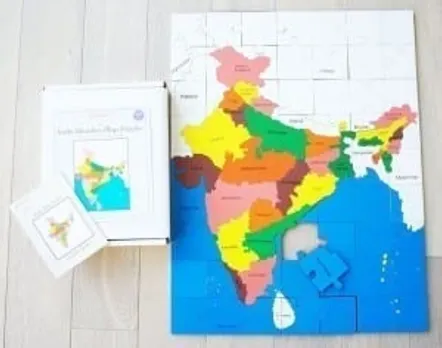 Source: Gnaana Facebook page
"The learning of culture is just like the learning of language. It's not something you can introduce later on, and expect them to embrace it.  It's something that can't just be delegated to weekends, grandparents, etc.  It's something that has to be woven into their everyday lives," says founder Aruna Hatti in an interview.
5. Parentune.in
Founded in 2012, Parentune's website and app has a community of 5 lakh verified parents who give real time advice on all aspects of childcare. Besides its live chat feature, Parentune also has a section called 'Asked an Expert' where parents can ask professionals for information about their children's health and behaviour.
Ankita Talwar, Head of Content, says that what differentiates Parentune from other websites is that the information provided on the site is validated by experts. She says that even before a blog goes live, an expert has to validate it, especially if it is about a medical condition. The site hosts live chats with celebrities like Tara Sharma and TV star Barkha Bisht Sengupta.
6. BabyChakra.com
Harvard alumna, Naiyya Saggi, started BabyChakra to fill the information asymmetry that exists for women struggling with maternity and childcare decisions. The platform helps a mother find the best products and services by looking through reviews and recommendations from other mothers. Naggi tells SheThePeople.TV that "it is a social discovery process".
What's interesting about the platform is that 35% of the services that are featured on the site are mom-led.  "A lot of our vendors are young moms serving other mothers," Naggi says.
Also Watch: How Naiyya Saggi built her startup Baby Chakra
7. ZenParent.in
This is a website and mobile application that aims to provide new-age parents with timely and curated information on their parenting needs. Parents can access information based on their location and preferences.
8. Parentlane.com
This is a parenting-focused app which offers personalised guidance to parents of 0-8 year-old children. The company has raised money from a former Flipkart executive, among others. Users seem to love the app's seamless user interface, and its detailed guidance through each phase of the baby's growth and development in the first few years.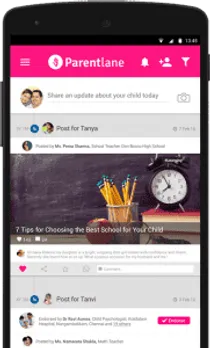 Source: Parentlane.com
"We answer queries across 60-70 categories of child development, starting from food to different parameters of growth and development. With the data we currently have, we are building a trust layer where experts come on board and can answer queries," says CEO, Vijay Anand.
Harshla from Bangalore uses the app everyday. "I cannot miss daily feeds from Parentlane. I get everything related to my child's development at the right time!" she says.
The Indian kids services market is valued at $2.6 billion.