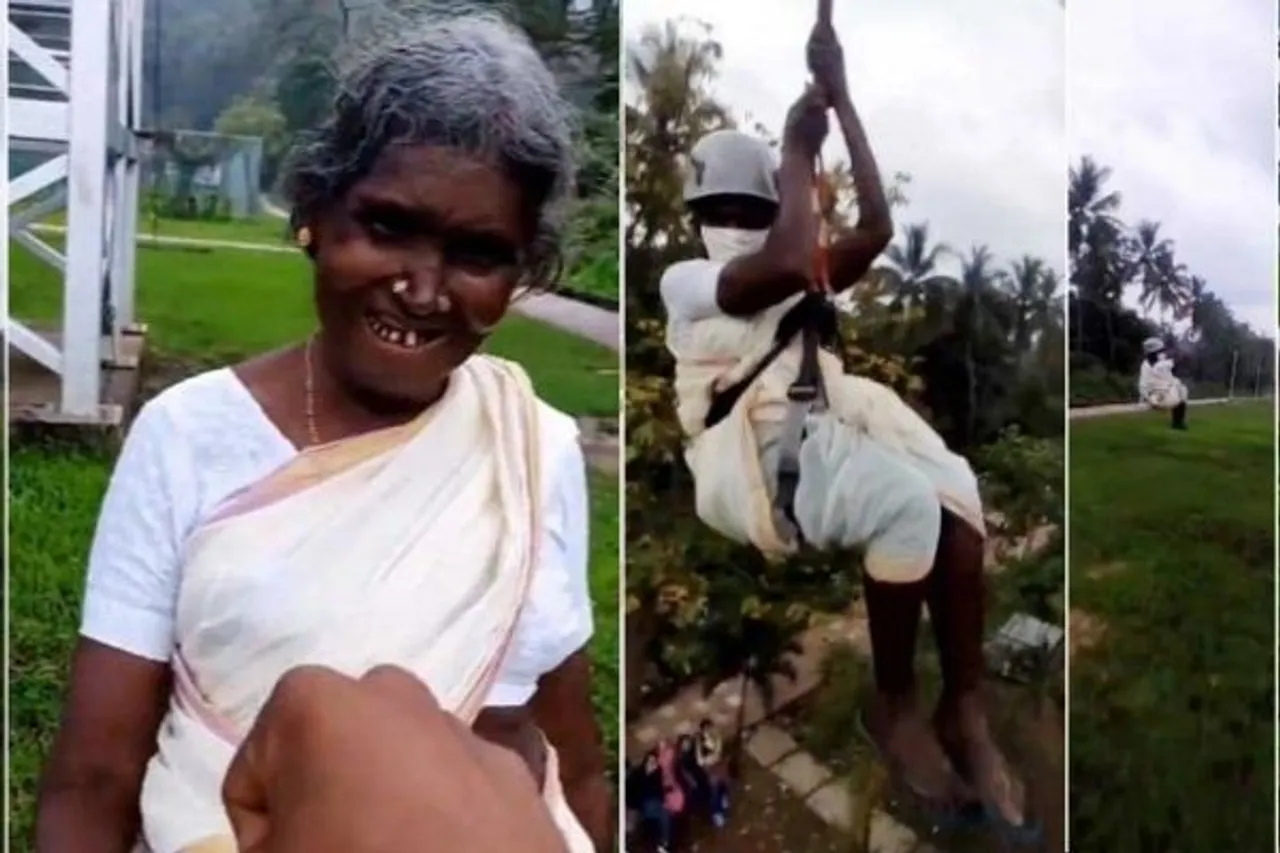 A video of a 72-year-old woman ziplining at a park in Palakkad, Kerala has been viewed by more than four lakh people on the internet.
The video was reportedly first shared by an Instagram handle named Yathrikan_200 and since then has been reshared by many users. The woman in the video is seen wearing a white Kasavu saree with safety gear strapped on her body including a helmet. Elated by the experience on reaching the endpoint, she is seen giving a fist bump to the person recording the video.
Kerala Woman Ziplining At Park:
The video also had a caption in Malayalam that gave the identity of the woman. It translated to, "This is Paruamma. She is 72 years old. She came to the park and had a desire to zipline." Watching the elderly woman let lose and enjoy ziplining inspired many netizens as they flooded the comment section of the video. Most people posted numerous heart emojies expressing their love for Paruamma.
---
Suggested Reading: The Year Of Lost Stars: Older Women Acting Icons Who Passed Away In 2021
---
Like Paruamma, many elderly women surprised the netizens in 2021 by doing difficult stunts, the kind that often scares even the youth. An 83-year-old woman named Kiran Bai recently shocked everyone when she was seen doing deadlift while wearing a saree. She had been a fitness enthusiast all along but due to an injury in her feet, she had not been able to enjoy it for a year. Her gym trainer grandson made it happen for her again by installing some equipment at home. In the video that went viral, Kiran Bai was seen lifting 25 kgs barefoot.
Another such woman is Bowler Dadi who won many hearts when she bowled a clean strike. She did that while wearing a saree and face mask. The video of her was shared by her grandson. She was seen in another video after the first one went viral and her grandson wrote in the caption, "My grandma really appreciates all the love she's received, and is so glad that she was able to make people's day." Read more about such these woman here.