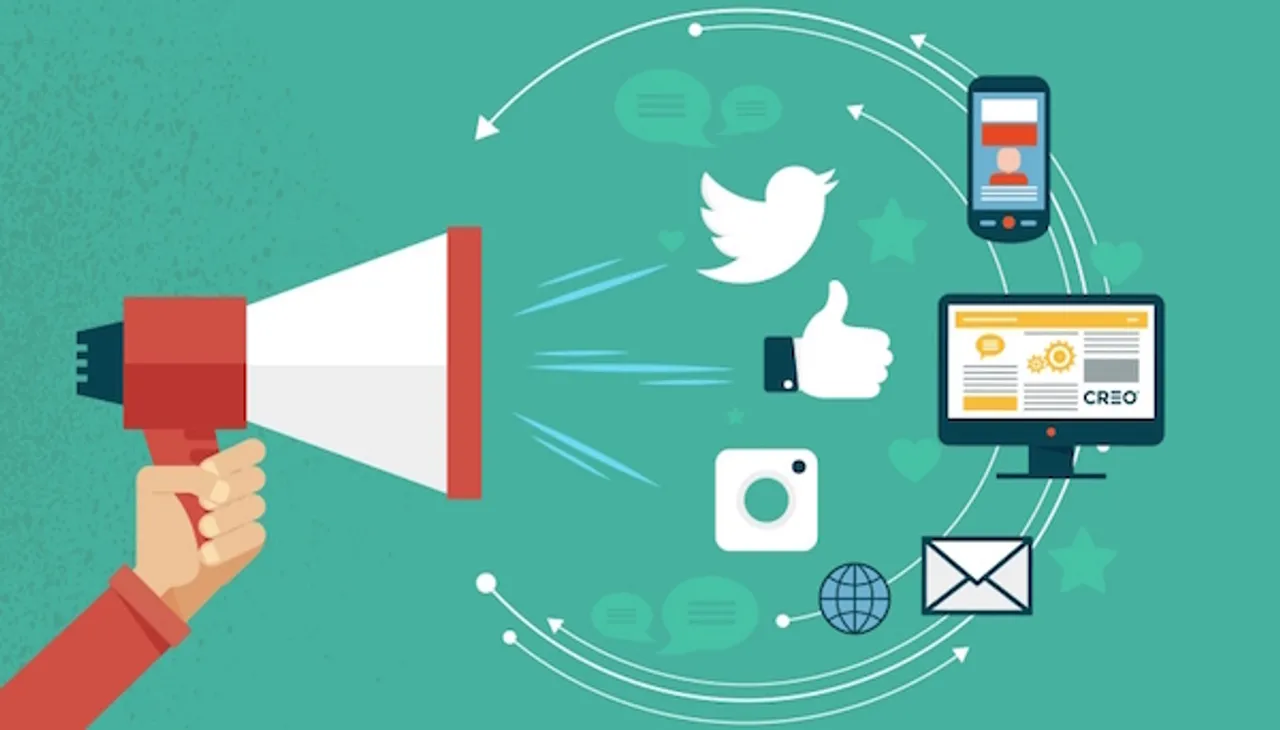 Since its inception, social media has been throwing unprecedented surprises and is growing at a pace that is unmatched in any industry. Here's a by-invite post by Isheta Shelat who is the head of the digital wing of The Fatsmeagol Collective. These trends below are on her watch list. We love number 4!
Here's a list of 7 Social Media Trends I believe everyone should watch out for and hop on to, in 2017
1) Live Experiences
It's all about the experience that you can live at the moment you are in, even if you are not physically present. Live video streaming is catching on amongst the most desired TG on social media – the youth. Be it sharing live experiences from the concert they are in or consuming live experiences that brands and celebrities share, live is in and going strong. 360 degree videos that offer a deep dive into the brand story will also be quite a hit for 2017.
2) Social Commerce
Since digital payments have started gaining popularity since de-monetization, social commerce will be a huge hit in 2017. Sending money to friends using OlaMoney and PayTm is already popular, it won't be long before other such suppliers include social sharing and transfer of money.
3) Messaging Bots and Apps
Messaging bots are replacing physical customer service and these bots are getting increasingly intelligent. Ola and Uber do not have a person behind the phone, they have an email address or a chat bot. The email address would handle replies that are only deemed urgent whereas there is a bot replying to the general queries. Other encrypted messaging apps like Telegram and Google Allo are also a huge hit within social circles. Chatting is gaining new meaning and auto-replies using artificial intelligence. These apps can be personalized to understand human search patterns and also act as your digital assistant. 2017 will see a huge surge in the use of encrypted messaging apps and messaging bots.
4) Tribes, Communities and Crowds
Building a tribe or a cult has been a rage since time immemorial. When coupled with micro-influencing social platforms such as Instagram, and Snapchat and Facebook Groups, micro tribes and communities are created to share with like-minded people and meet a group of individuals you connect to. These micro tribes are a great way to connect with people who are more than likely to engage with your business. Reaching out to a few micro tribes that are relevant to your brand is more likely to work than reaching out to a wide audience and shooting in the dark
5) Ephemeral Content
With the growing popularity of Snapchat, and Instagram stories, ephemeral content that is engaging as well as personal will maintain its pull. The short-lived nature of the content is exciting and keeps drawing more and more users to produce and consume bite-sized content, which need not repeatedly be shown or kept at a permanent place to view later on.
6) Influencer Marketing and Vlogging
There is a growing number of influencers in India. Whereas the fashion and lifestyle influencer market takes the majority of the piece of the cake, food, travel, sport, and film and art are not far behind. 2017 will see a huge rise, both in the number of new influencers emerging and the number of brand campaigns that will utilize influencers to get the brand message across. Influencers are seen as the new celebrities and consumers engage with influencers at an interpersonal level like never before, thanks to the various social platforms they are available to connect on. Likewise, vlogging and vloggers will gain even more popularity in 2017 due to the growing consumption of video content.
7) Mobile First
Whereas more and more people were already consuming social content on their mobiles, the advent of easier access to data is seeing a huge demand for mobile-first marketing strategies. It's the year where data will see more consumption than voice with voice calling, and easier access to 4G data will see more consumption of mobile content than on the web.
Digital Marketers will not be considered the last option to resort to but will play a central role in deciding the marketing strategy. The focus of social media will shift from vanity metrics to building actual relationships. No longer will likes, followers or fans etc. be considered the deciding medium for success of any brand. The longer the relationship the brand will build with its followers, the greater the return on investment. The same goes for the cost of acquisition. A fan or follower that has simply 'liked' your page but does not engage with it, is of no value to the new age marketer. To sum it up, all brands must adopt to the multi-touch content marketing ecosystem and craft strategies that utilize all social mediums and touch-points.
Views expressed that of the author