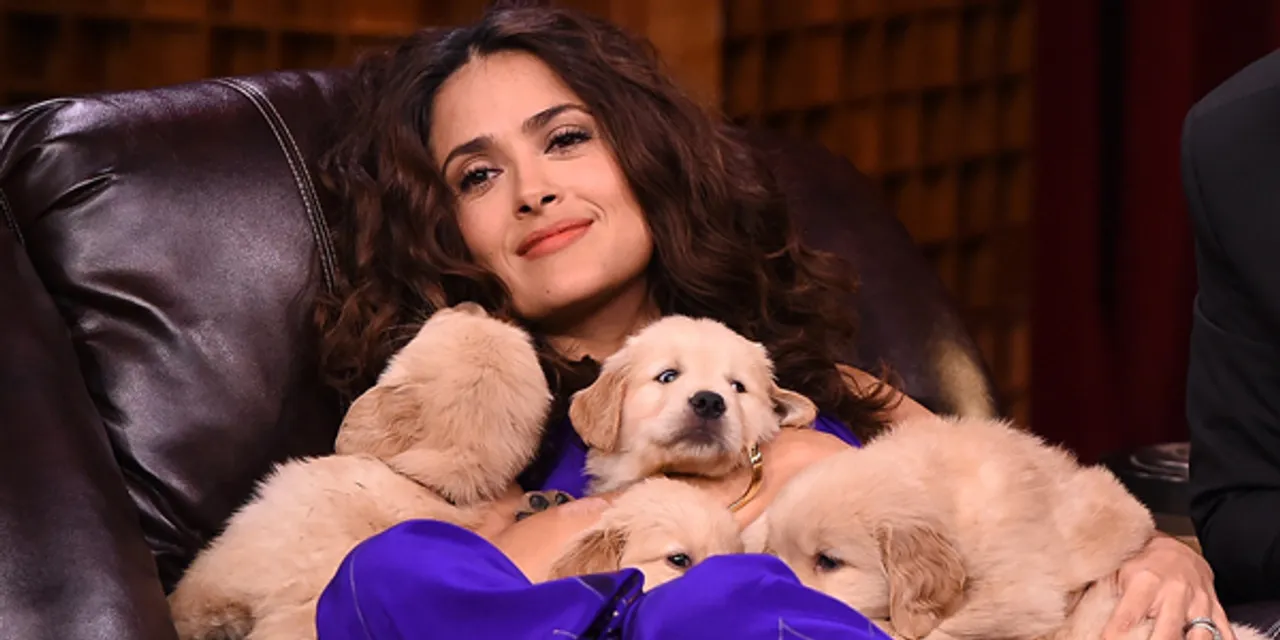 She's hotter than hell and she gives hell to anyone who behaves in a way that even remotely stupid. Today is Salma Hayek's 50th birthday, and we're so pleased that she's in our lives, even if it's mainly on a movie screen.
The Mexican-American actress, producer, director, singer and all-round badass, already a star in her own country, broke through the barriers of poor English and dyslexia when she first moved to Los Angeles to study acting in 1991. Her role as Mexican artist Frida Kahlo in the 2002 film 'Frida' established her firmly as an actress the world must pay attention to. And her no-nonsense attitude to life is one to look up to.
So, on the occasion of Salma Hayek turning 50, here are seven quotes to explain why she's such a badass chick.
 "I received so many hate letters when I breast-fed a starving baby in Africa. I was in Sierra Leone in 2009 and I was weaning my child at that time - she was not there with me. There was a hungry baby who was crying because his mother had no milk, and I thought, 'Why throw away my milk if I can give it to a baby who needs it?'"
 "People often say that 'beauty is in the eye of the beholder,' and I say that the most liberating thing about beauty is realizing that you are the beholder. This empowers us to find beauty in places where others have not dared to look, including inside ourselves."
"If I go on a diet and work out, I'm always in a bad mood. I'd rather be a little heavier but nice."
"I keep waiting to meet a man who has more balls than I do."
"If you're feeling blue, lock yourself in a room, stand in front of a mirror, and dance - and laugh at yourself and be sexy. Dance the silliest and ugliest you've ever danced. Make fun of yourself and try to recover your sense of humor."
"I work hard, I make my own living and I love it. I like having financial independence."
"Don't try to dress like me or wear your hair like mine. Find your own style."
And because all birthday cakes have one extra candle 'to grow on', here's one more Salma Hayek quote to hug to your heart and remember all your life:
"I realize now that I've hoped to be great - as an actress, as a mother - because I want to embody the greatness of women who didn't get to be all they could have been. Their dignity, their courage, and their brilliance make me strive to be better. They're a part of me."
Feature image credit: justjared.com