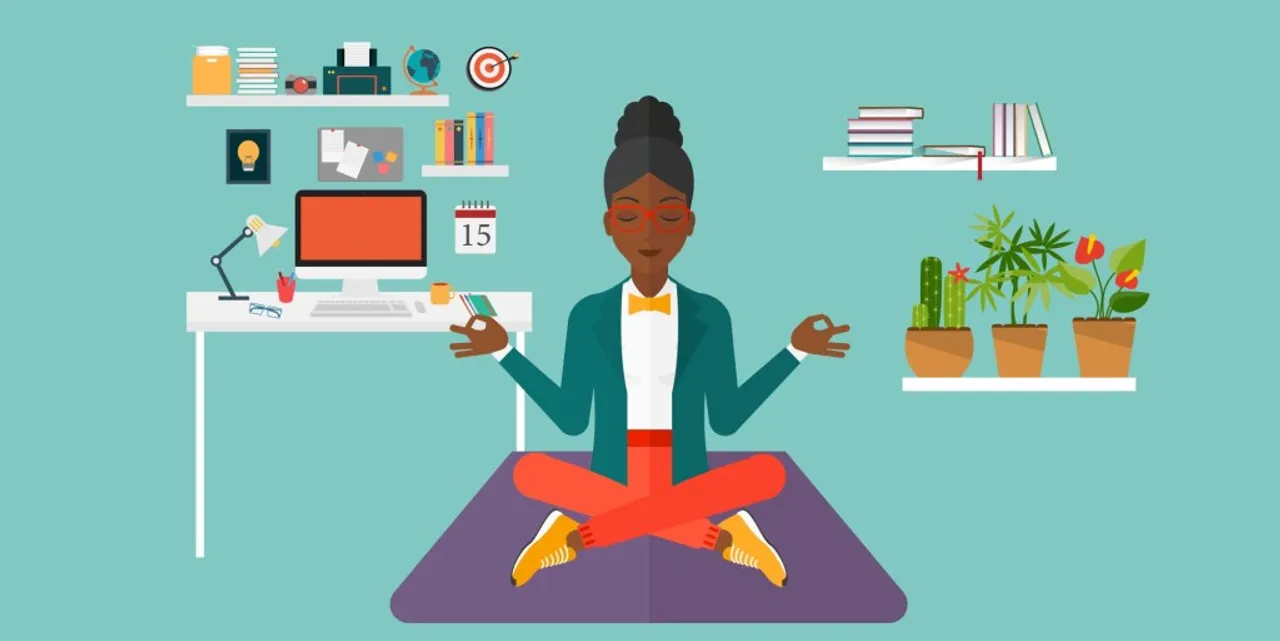 Productivity is a difficult nut to crack. It's not about putting 8 hours a work day, or about the no of breaks you take , its a quality vs quantity equation. Having said that, every one of us could do with an extra couple of hours in a day to run life at a medium pace and get that task list done. Where do these come from? Cockadoodledoo! Really- the morning hours are where you can squeeze that extra bit of productivity boost to your day. Here are 5 ways to harness the power of dawn.
1) Absolutely do not check email until you ABSOLUTELY have to. 
Checking emails frequently single handedly is the cause for procrastination, low focus and general boredom in a work environment. Every notification, every attachment, every memo generates an innate need to be read and responded to immediately, that we don't realise that the minutes add up and before we know it, the whole day has been about EMAILING! So do yourself a favour, don't even look at your phone in the morning hours, just focus on the biggest task of the day and either tackle it head on or make a plan to tackle it. Arrange the rest of your day, assign yourself required task hours and there you have it. Before you even hit the phone, you have got yourself a fair share of work done.
2) Tackle the hardest task head on, first thing in the morn.
Sometimes, we are so inundated by a work problem or assignment, that procrastination naturally takes over. We find ways and means to push to the back of our minds citing excuses such as, "Let me finish everything else- and then I'll just focus on the big one!" Entrepreneurs are handed one problem after the other and cannot afford to be pushing everything to the back of the list. So with a clear head, start on the hardest task in the morning.
Protima Tiwary, a freelancer and digital marketer from Pune adds, " I like to start as early as 6 am, because there are no distractions then! Between 6-10 am, 60% of my tasks are done, the rest of the day is left for meetings with ease!"
Reserve your head space and nothing else. Before you know it, you have a light and carefree head for the rest of the day! What's next?
3) Get in a workout. Exercise is important.
It's a habit which is easy to cultivate and even easier to ignore. A daily workout is not only good for your body , but your mind as it helps relieve the stress points and energises in return. If pushed till the end of the day, 9 out of 10 times, you will genuinely find an excuse or the other, its human tendency after all. Another reason to exercise at the start of the day is the sheer boost of adrenaline!
Gitanjali Sukumar, a freelance graphic designer and visual artist from Pune adds, " I start every morning by walking right down from my house to a crossfit workout. Can't live without it! Keeps me going the rest of the day."
Get that heart beat racing and come on- fight the day with full power! It boosts your creativity and keeps you fit!
4) No checking social media unless you get in 3 hours of solid work.
The minute you slip out of bed and make your first cup of coffee, you may not know if it's your husband's birthday but get a 100 snapchats outta the way! Lo and behold, you have barely 30 mins to get dressed because all that extra time has been wasted on Facebook, Twitter, Instagram and more social media! Don't get into a loop, set a deadline for yourself. Unless you get atleast 3 hours ( or atleast 2 hours) of work in, do not even think about going near that notification! Better still, turn all of them off and just concentrate. The idea is to add more hours not subtract!
5) Prepare the night before.
It's the best way to ensure you stay on track. Just spend about 30 minutes organising your day ahead of time, so that once you are up in the wee hours of the morning, you exactly know what to do. No fumbling around and you can get straight to business. This also enables us to be streamlined for the rest of the hours and enables our minds a well needed jumpstart.
Picture Credit: Hire And Esquire