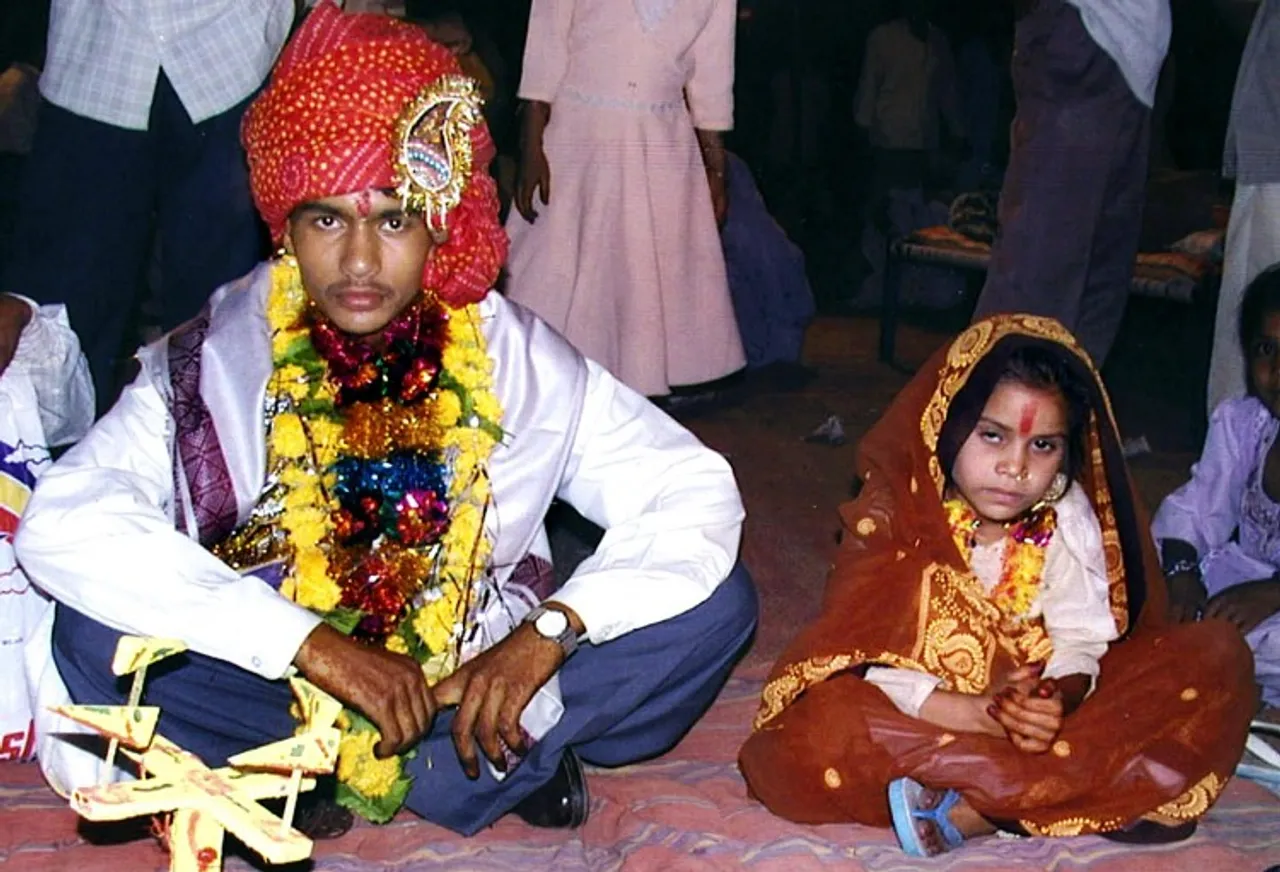 A report released by the United Nations Fund for Population Activities said that 27 per cent of India's children get married by the age of 18. Worldwide, 28 per cent of children get married by the age of 18.
Fifty-nine per cent of married couples in Bangladesh are underage. In Nepal, 37 per cent of married are underage.
India's maternal mortality rate, i.e mothers dying per hundred thousand births is 174, which is below the global average of 216. The most developed regions have an MMR of 12.
India's total fertility rate (TFR), i.e the number of children a woman has in her lifetime, is 2.3 compared to the average total fertility rate of 2.5 in the world.
A TFR of 2.1 is essential for population stabilisation.
Adolescent birth rate per 1,000 girls aged 15-19 years between 2006 and 2017 is 28. The rate around the world is 44 per 1,000 girls in the same age group.
The highest percentage of child marriages among girls (2.5 per cent) take place in Rajasthan. It is followed by Meghalaya, Arunachal Pradesh, Bihar, Uttar Pradesh, Gujarat, Sikkim, Madhya Pradesh, West Bengal, Nagaland, Assam, Maharashtra, Tripura, Dadra and Nagar Haveli and Karnataka
A total of 12 million child marriages have been recorded in the country in a decade.
India has the highest number of child brides in the world. 47% of Indian girls are married before their 18th birthday. 18% of Indian girls are married before their 15th birthday. The legal age for marriage is 18 for women.
Girls often become pregnant when their bodies are still developing. Girls from the age of 15 to 19 develop more complications in pregnancies because their bodies are not ready to deliver a child. Girls are even married off when they are as young as 7 or 8 years old.
The report shows India still has a long way to go when it comes to ending child marriage. 
Also Read: Survey Reveals, Despite a Decline Child Marriages Still Remain Common