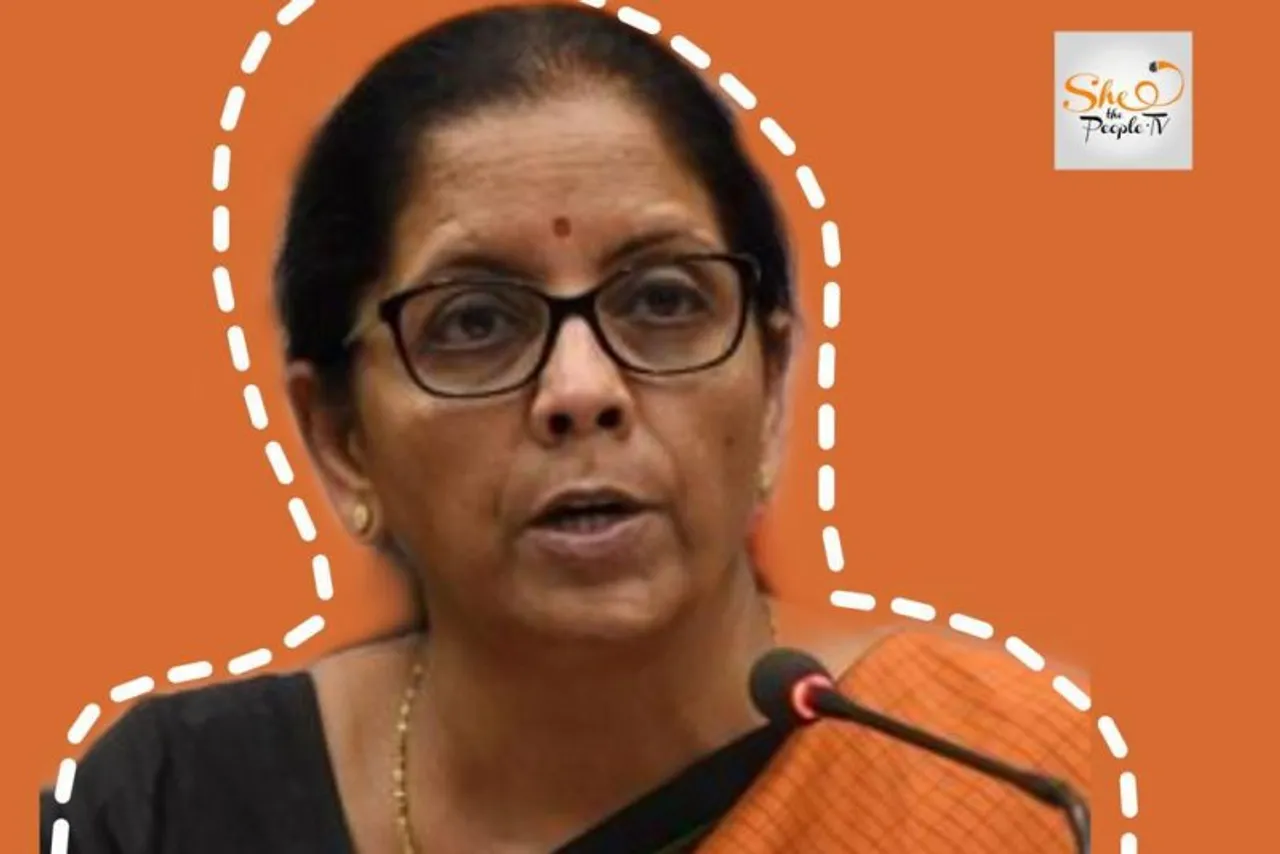 In an interesting move, Finance Minister Nirmala Sitharaman announced definite measures to tackle pollution concerns in the Union Budget. This was on the heels of many calls by experts to have a fund in place to ensure that pollution combating efforts were prioritised, given how pollution is a huge crisis right now across India.
Amongst the measures announced by the Finance Minister were these:
Power plants with emission levels that went beyond prescribed limits would be shut down.
From January 1, 2021, India would start its commitment towards climate change as announced at the Paris conference.
A fund of Rs 4,400 crores has been allocated towards clean air initiatives across states.
A fund of Rs 22,000 crores has been allocated to the power and renewable energy sector.
Setting up solar capacity for the Railways.
Said the Finance Minister, "Clean air is a matter of concern in large cities. I propose to encourage states to formulate and implement plans to ensure clean air. Allocation for this purpose is Rs 4,400 crores."
Thermal power plants are amongst the worst offenders when it comes to emissions. Most of the power plants in India missed the deadline to install Flue Gas Desulphurization units that would minimise their Sulphur Dioxide emissions. The plants had been instructed to install these in phases. The first phase was December 2019, and balance by December 2022. In her speech today, the FM unequivocally stated that thermal plants that did not comply with emission requirements would be shut down and the land used for other purposes. Interestingly the FM also announced that there would be incentives for state governments that formulate plans to combat air pollution. In addition, the FM announced the expansion of the natural gas pipeline grid to 27,000 km from its current 16,000 km reach.
Also Read: India Budget Highlights: Nirmala Sitharaman Presents the Roadmap
She stated in her speech, "In September 2019, the prime minister has launched the Coalition for Disaster Resilient Infrastructure (CDRI) with its secretariat in Delhi. This global partnership is second such international initiative after the launch of the International Solar Alliance in 2015. This global partnership will help in addressing sustainable development goals as also the aims of the Shanghai Framework. It will enhance climate change adaptations with a focus on disaster-resilient infrastructure. India has submitted its nationally determined contributions under the Paris Agreement in 2015 on best efforts basis keeping in mind the development imperative of our country. Its implementation effectively begins in 2021."
Last year, the Union Government had launched the National Clean Air Program in January to tackle air pollution in 102 cities across India. Later, 20 more cities were added to this programme. The budget last year had allocated Rs 406 crore for the NCAP.
Says Bharati Chaturvedi, founder of Chintan.org, "There are a few key issues that emerge from this budget. The coalition for disaster-resistant infrastructure is extremely important because what is going to happen with climate change is that countries like India and other developing countries are going to be hit more and more, and we lose our infrastructure. We've seen it when it rains when we have freak weather events, storms, etc., and why this is important is because it shows that we are moving in the direction of adaptation which is the only way to go. Historically countries like India have not been part of the problem, but in a budget like this, it is being signalled importantly that we are part of the solution and we're standing on our own feet and moving forward. I find that a very, very positive step."
If we are able to use this budget intelligently we have a gain. If we use it to create better public transport, creating more public mobility for women in the process, we'd have gains. But if we use it for more smog towers, we've frittered it away.
Chaturvedi adds that while previous budgets spoke about organic farming, this one too contains incentives. "Why this is important is because this is not just about food but is also about farmers and the ecosystem. Ecologies cannot be sustained if you are going to dump pesticides everywhere. We are in the middle of a sixth extinction globally, which means we're losing an alarming number of species. And organic farming is not only therefore a way for us to nurture our own health and the interests of the farmer, but also a way to prevent this loss of biodiversity."
Also Read: Delhi Pollution Crisis Raises Alarm On Decreased Life Expectancy
Says Mridula Ramesh, Founder, Sundaram Climate Institute and the author of 'The Climate Solution', "The Budget is about signalling. Seen that way, a 10x hike to Rs. 4400 crores in combating Air Pollution  this year is a very positive signal. So is the mention of shutting down highly polluting power plants. But in the relative budget allocation, pollution lags several other sectors, including allocations to transport infrastructure (at a whopping Rs 1.7 Lakh crores), Bharathnet at Rs 6000 crores, senior citizen-related schemes at Rs 9,500 crores, to name just a few. A more important point is that Rs 4,400 crores is an enormous amount of money – quite enough, if spent wisely and in concert with the numerous other schemes, to make a notable dent on air pollution across the country. So the key question becomes (a) Where and on what will it be spent, and (b) How will reduce the number of overlapping schemes to better interventions and outcomes. That is a far more important point that the absolute number signals. For starters, we could get the granular, timely, transparent source-apportioned data that will (hopefully) lead to effective action."
Adds Chaturvedi,"There's a budget that's been laid out for fighting urban air pollution. We can say there is a lot of air pollution in industrial areas and non-urban areas, but let's focus on what we have in hand. If we are able to use this budget intelligently we have a gain. If we use it to create better public transport, creating more public mobility for women in the process, we'd have gains. But if we use it for more smog towers, we've frittered it away. This has to be thought through very carefully, money has to be invested deep into changes in infrastructure, into changes in how people live in cities and how very fundamentally how urban India is going to function in the future as a safer, greener, healthier place to live in. This cannot happen just with a fund allocated, it will happen when all stakeholders come together and push for a change in attitude."
"Two issues emerge, there is an outlay for clean air and transport as well, and thirdly, there's a whole conversation around coal. The FM said that coal power plants that don't comply could just shut down and the land could be used for other purposes. The devil lies in the details. Closing coal plants that don't meet standards is very important for clean air and climate change. I hope this budget is going to push these power plants to look at a new kind of technology and give us clean energy. I think this is backstopped by the smaller initiatives for cleaner energy like the solar pumps for farmers. I'm hoping there will be further incentives for MSMEs working in the green space, and I'm hoping to work with the stakeholders to look at the opportunities this budget presents."