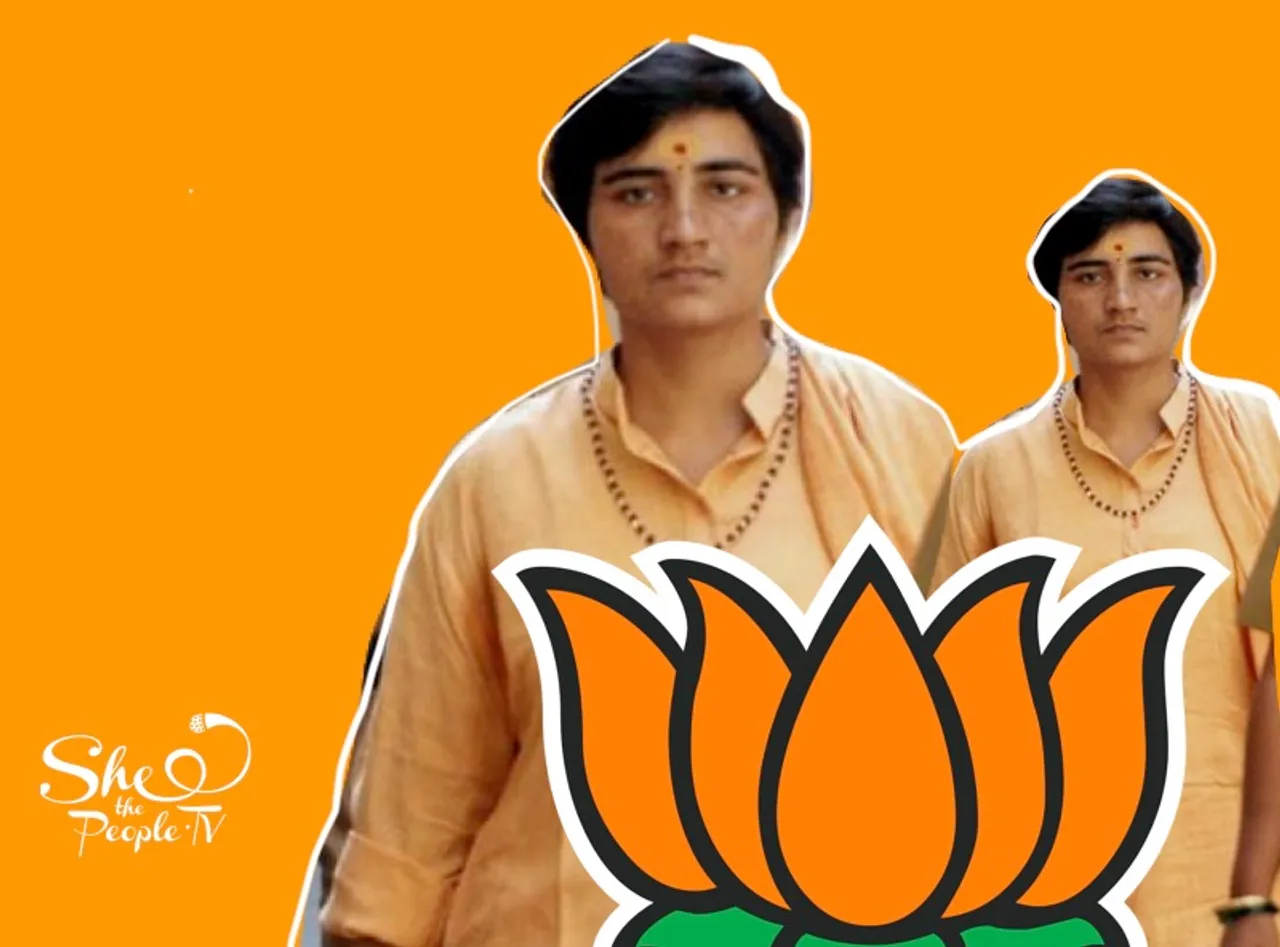 Sadhvi Pragya Thakur formally joined BJP on Wednesday after she met with senior BJP leaders Shivraj Singh Chouhan, Ramlal, and Prabhat Jha in Bhopal, according to news agency ANI. "I have formally joined BJP, I will contest elections and will win also," Thakur told ANI. Sadhvi Pragya is the accused in the 2008 Malegaon blast.
She is confident of contesting elections as she told Bhopal reporters that she will "contest the elections and win". She added that the election in Bhopal will be contested on the issue of nationalism and it is the beginning of 'Dharam Yudh'.
"Whoever is working against the nation, we all would fight against them and would defeat them," Singh told reporters. "Jab rashtra surakshit hoga, hum sab surakhsit honge. Tab hi hum apna kaam kar payenge ."
Sitting BJP parliamentarian from Bhopal, Alok Sanjar told NDTV that that the party is in full support of Sadhvi. "No allegation was proved against her. A woman was harassed. Now it's time for revenge," Mr Sanjar added.
Sadhvi stands accused in the Malegaon blast case in which on September 29, 2008, two bombs fitted on a motorcycle exploded, killing seven people and injuring over 100 in Malegaon in Maharashtra, around 270 km from Mumbai. She is currently out on bail.
ALSO READ: Women Candidates From BJP And Congress In A Tussle In Dausa
"We all will fight together with all those who are conspiring against the nation and defeat them," said Sadhvi Pragya, alleging a conspiracy to frame her. She is known for her  hate speeches and has been associated with BJP-linked youth outfit Akhil Bhartiya Vidhyarthi Parishad (ABVP) and 'Durga Vahini' or women's wing of the Vishwa Hindu Parishad (VHP). While the court dropped provisions of the Maharashtra Control of Organised Crime Act (MCOCA) against her, a trial is going on against her under the Unlawful Activities Prevention Act (UAPA).
Jab rashtra surakshit hoga, hum sab surakhsit honge. Tab hi hum apna kaam kar payenge .
Congress has called out BJP for choosing Sadhvi to allegedly contest from Bhopal seat. "When known faces like Narendra Singh Toamr, Shivraj Singh Chouhan and Uma Bharti fled away from the contest, the BJP was forced to import a candidate against Digvijaya Singh," party spokesperson Pankaj Chaturvedi told News18. He suggested that Thakur was not even a BJP member.
Apparently BJP veterans like Narendra Singh Tomar, Shivraj Singh Chouhan and Uma Bharti refused to contest from Bhopal which is why it had to bring in Sadhvi to contest from the Lok Sabha constituency. The 29 Lok Sabha constituencies of Madhya Pradesh will go to polls in four phases on 29 April, 6, 12 and 19 May. The Bhopal constituency is spread over eight assembly segments — Berasia, Bhopal Uttar, Narela, Bhopal south-west, Bhopal central, Govindpura, Huzur and Sehore.
Picture credit- The Sentinel