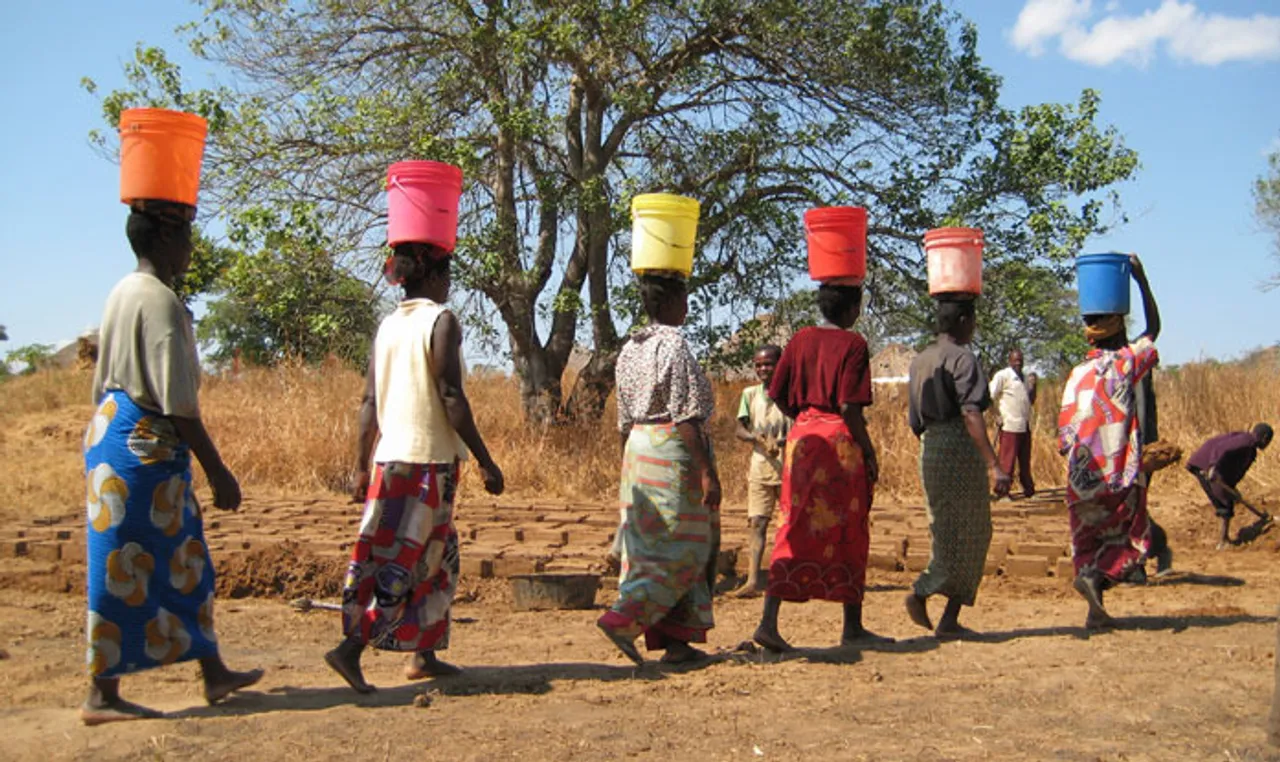 The UN children's agency has come up with the research that women and young girls around the world together invest about 200 million years everyday in the activity of collecting water for their homes. Collecting water is routine work for many women and girls in India as well, which the agency officials say is a "colossal waste" of their time.
Here are some of the significant points of the research:
This week started with the initiative of World Water week started by United Nations Children's Fund (Unicef) shedding light on various implications of lack of access of water, mainly on the shoulders of women and girls.
When water is not found in homes, only women and girls are responsible for collecting it losing out on their time and opportunities.
200 Million hours is 8.3 million days, or over 22,800 years. It would be as if a woman started with her empty bucket in the Stone Age and didn't arrive home with water until 2016, opined Unicef's global head of water, sanitation and hygiene Sanjay Wijesekera.
Also read: Our society doesn't adequately value women says Professor Jayati Ghosh 
The first effort in this area is to ensure a 30-minute round trip to everyone globally with access to clean drinking water in their houses. But, in the Sub-Saharan countries, UN contends that clean water is 30 minutes or more away to only 29 percent of population. Asia is slightly better with access granted in 21 minutes in rural areas and 19 minutes away in urban areas.
A report consisting of a study of 24 Sub-Saharan countries speculated that when there is no water at home and takes more than 30 minutes to fetch it, around 3.36 million children and 13.54 million women are responsible to make the arrangements to get water home.
UN agency claims that the opportunity cost for women to fetch water is much higher. Their leisure time gets cut, they are not able to spend time with their freinds and family and their time to devote for self also gets reduced. While for children, many drop out of school because of this water fetching activity and their play time also suffers.
Also read: Female participation in the labour force at an all time low: Report
Water gets contaminated on its way from one place to another even when it is fetched from a clean drinking water area. This results in various diseases like diarrhoea which is the fourth leading cause of death among children under five.
Feature Image Credit: Ladynews.