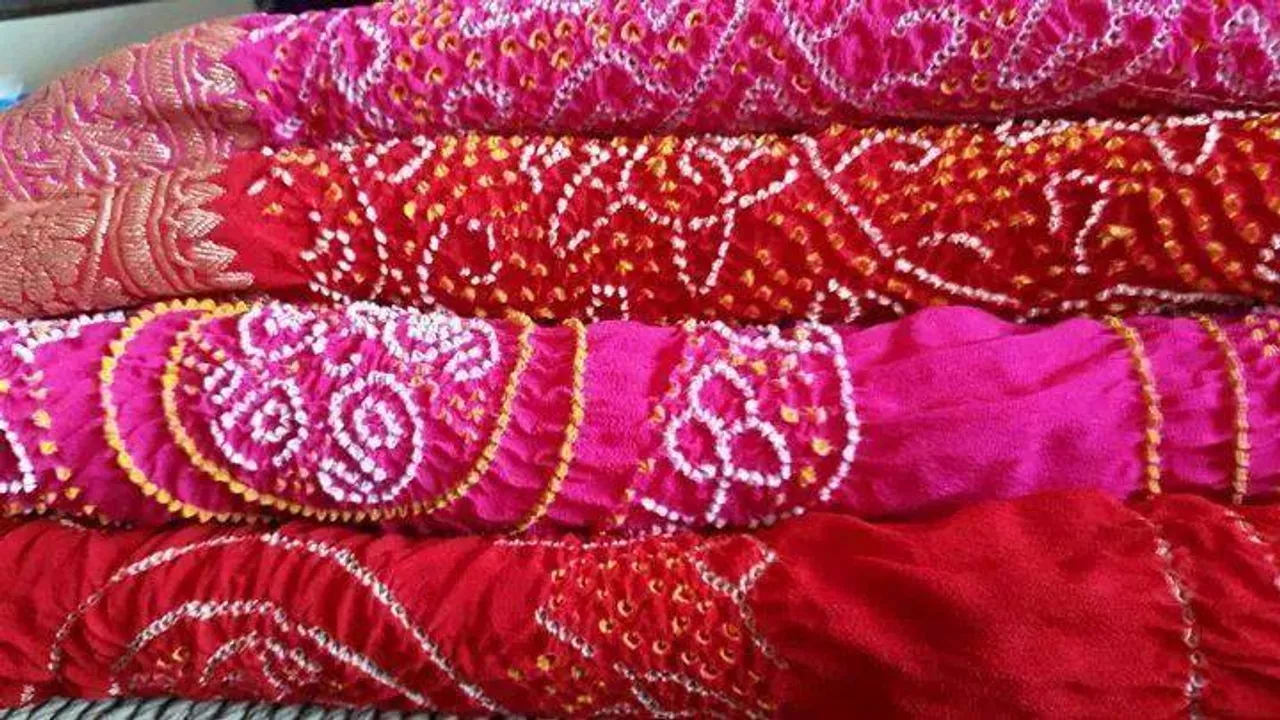 You don't necessarily have to wait for a wedding or a party to wear tie-and-die sarees. The technique used for heavy and bright silk sarees, looks equally beautiful when worn to work in your comfortable cotton fabric. One of the most ancient known textile dying techniques, Bandhni or Bandhej sarees, similar to ours, were probably worn by our ancestors, centuries ago, connecting us to a culture that has long disappeared. Even if the history angle doesn't fascinate you, there is no way you will not be mesmerized by their beauty. Take a look!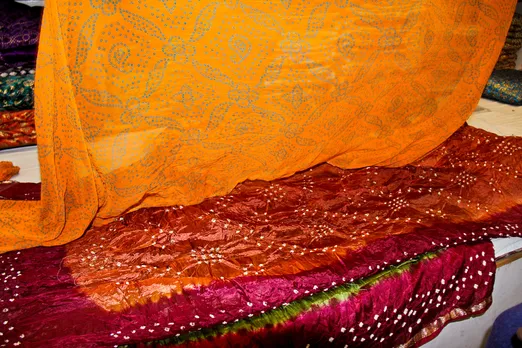 Bandhini Sarees
Picture By: Ixigo
HISTORY
One of the oldest forms of decorated textiles, Bandhini or Bandhej, originated in the regions of modern day Rajasthan and Gujarat, about 5000 years ago. Bandhini sarees and clothes have also been mentioned by Alexander, The Great, in his records. Being equally popular in the Japanese and African cultures, its popularity in India wasn't just fueled because of its aesthetic appeal; earlier, the different design patterns worn by different people helped identify their communities as well.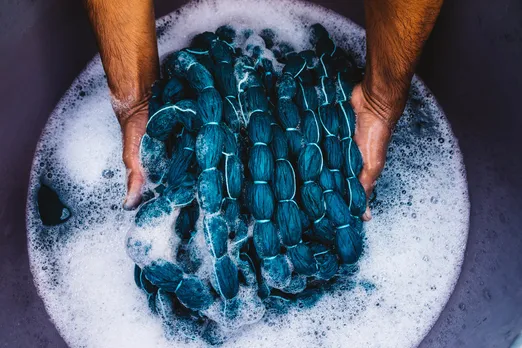 A Dyer in Jodhpur at work
Picture By: Piece and Co.
MAKING
The word Bandhini or Bandhej, come from a Sanskrit work meaning 'to tie.' Its English name 'tie-and-die' will also make you think that there is no mystery surrounding its technique; however, it's a little more complicated than that. To create one beautiful saree with uniform patterns, a skilled technician will tie several similar knots in one saree before beginning the dying process- which may be done several times to achieve the desired colour combination. The colours used in these sarees are almost always natural and primary colours, with the designs mainly constituting of dots, squares, waves and strips.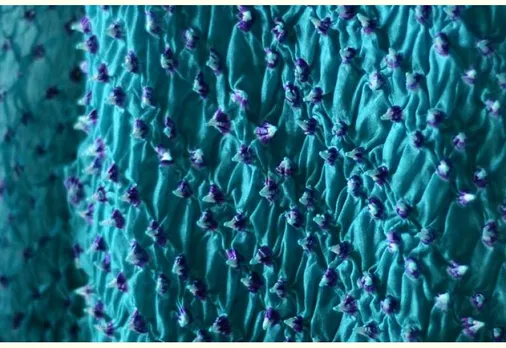 A freshly dyed Bandhej Saree
Picture By: Colouricious.com
SIGNIFICANCE TODAY
Unlike most ancient decorated textile sarees, Bandhini continues to be equally popular among saree lovers today, as they were centuries ago. The diversity in terms of fabrics and designs that can be used, the colours, etc.- all contribute towards the increasing demand for Bandhini everywhere in the country. Both Gujarat and Rajasthan produce different types of Bandhini sarees, beautifully designed using their unique techniques.
Gharchola Panetar
Picture By: Fashion Lady.in
Some of the most common designs, according to India Craft House, being:
Dungar Shahi - the mountain‐pattern
'Chaubasi' - in groups of four
Tikunthi - circles and squares appear in a group of three
Satbandi - in groups of seven
Ekdali - a dot
Boond - a small dot with a dark centre
Kodi – tear or drop shaped
Laddu Jalebi (after the name of Indian Sweets) - the swirling
Nonage>