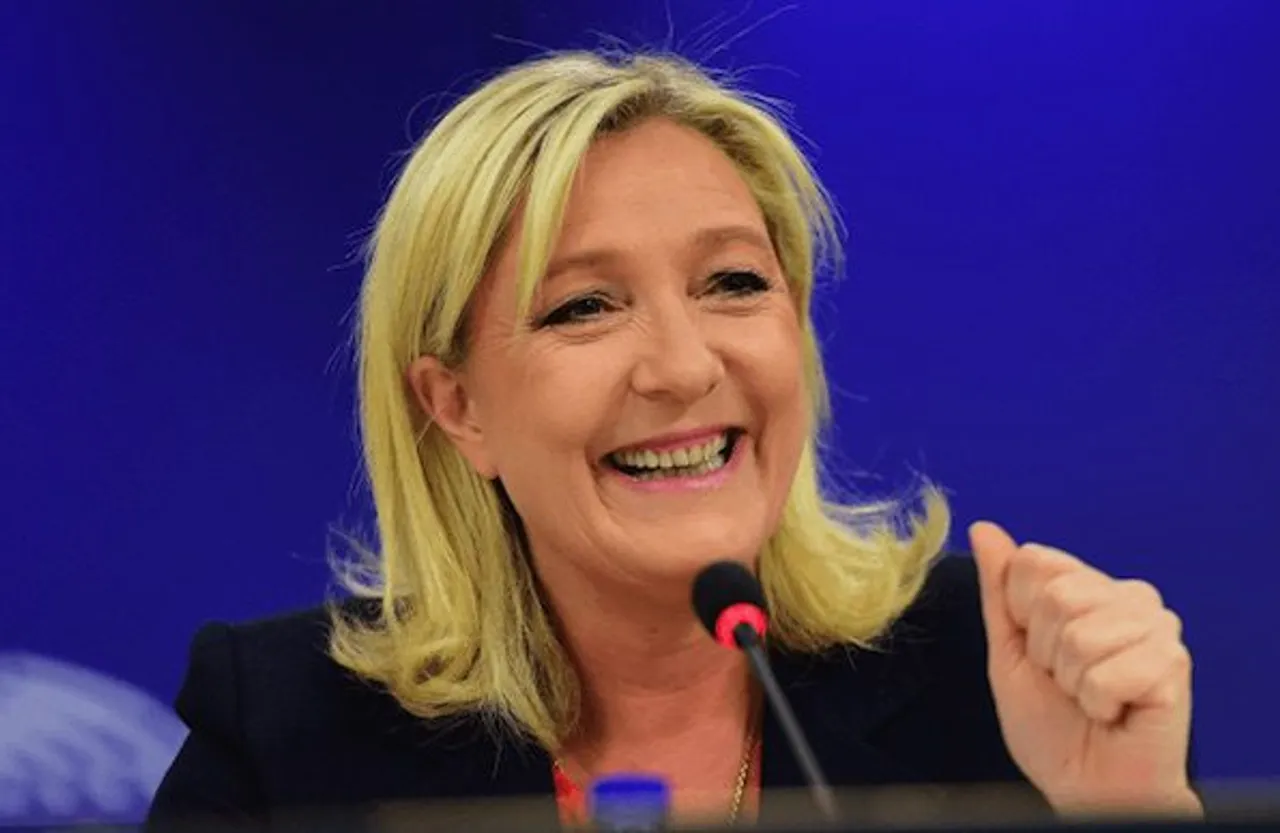 Marine Le Pen is an extreme right wing candidate standing for the French Presidential Election 2017. A powerful woman, if she wins, will be elected among an unprecedented 11 candidates eyeing for the throne.
Here's a glimpse into the life and times of Le Pen.
LAWYER AND POLITICIAN
Le Pen is a lawyer and politician who joined the National Front in 1986 and was elected as a regional councillor (1998–present). She is a ,ember of European Parliament (2004–present). In 2012, she placed third in the presidential election with 17.90% of the vote, behind François Hollande and Nicolas Sarkozy. Le Pen majors in criminal law.
TRUMP SUPPORTER
One of the strongest candidates Marine Le Pen (48) from Front National, daughter of Jean-Marie Le Pen and founder of the far-right National Front is debated to be having similar boost as President Trump in support. She is a strong supporter of US president Donald Trump.
ANTI-IMMIGRATION
She aims to put a stop on immigration, close France's borders, pull the country out of the European Union and the euro and give French nationals the front to be employed, housing and social security benefits.
INVESTIGATION
She is currently  under official investigation for misuse of EU funds.
TIME MAGAZINE
She was ranked as among Time Magazine's most influential people in 2011 and 2015
EMPLOYMENT AGENDA
The elected candidate will replace the unpopular Socialist President François Hollande, who failed to provide mass employment and during his presidency, the country's poor economy remained ailing.
POPULARITY
Le Pen's candidacy has soared alongside growing anti-Muslim sentiment, stoked in part by the deadly spike in terrorist attacks in France that has seen hundreds perish in recent years as per the Washington Post
Join Us on https://www.facebook.com/SheThePeoplePage
Follow Us on https://twitter.com/SheThePeopleTV