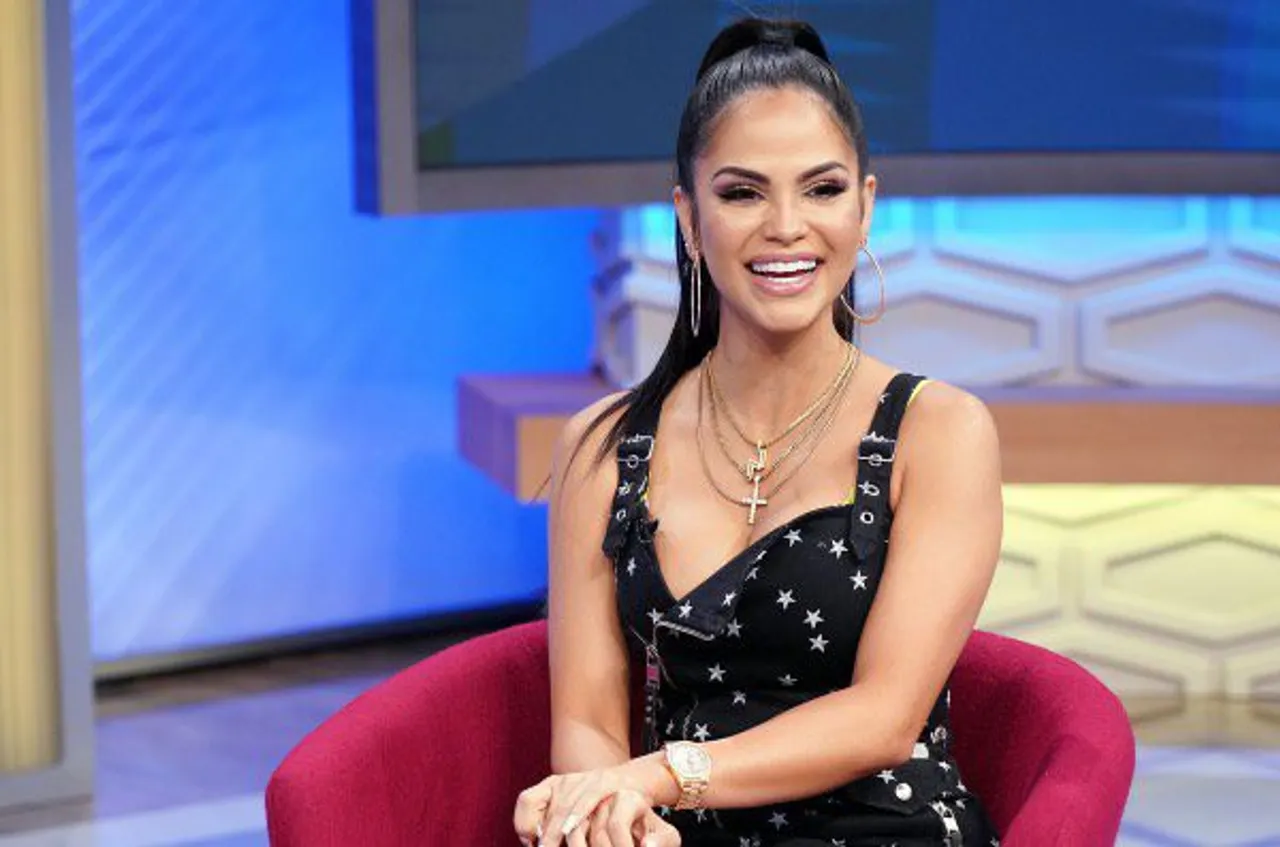 Singer Natti Natasha Pregnant: Dominican singer Natti Natasha announced her pregnancy during a performance at Premio Lo Nuestro on Thursday night.
During her performance of Antes Que Salga El Sol with Prince Royce, Natasha showed off her baby bump. Since then fans have been pouring in love for the soon-to-be-mother on social media. Natasha is currently five months pregnant with fiancé and music manager Rafael Pina.
¡Wow! esta presentación llegó con sorpresa revelada, gracias @NattiNatasha y @PrinceRoyce por este momento inolvidable. #AntesQueSalgaElSol #PremioLoNuestro #PLNMoments pic.twitter.com/bI44iHjQHp

— Premio Lo Nuestro (@premiolonuestro) February 19, 2021
Opening up about her struggles with infertility, in an interview with PEOPLE Español, the Diosa singer revealed that when the couple tried to have a baby she was told she needed to go for in vitro fertilisation (IVF) treatment to get pregnant. In the past, she had undergone a cysts-removal surgery. She also had a fallopian tube removed. "The hormones drive you crazy; you don't know whether to laugh, cry. But I didn't care. I was happy because I was doing it," she said.
But she was devastated when her doctor delivered the news that the IVF process wasn't working for her and she was told that she couldn't have children. "It gave me depression, I didn't want to see anyone, I didn't want to talk to anyone," she admitted. "I felt like a total failure as a woman."
Now, she is five months pregnant with her first child. She also took to her Instagram and announced the same with a couple of pictures of her baby bump.
🤰🏻😍 pic.twitter.com/zz8Eub2kFa

— NATTI NATASHA (@NattiNatasha) February 19, 2021
"We are super happy. I am going to be a mother. I have never been in such a good mood in my life," the singer wrote.
On February 1, she and her longtime manager and Pina Records founder, Rafael Pina, announced their engagement on Instagram.
Natasha, who was nominated for seven awards at Premio Lo Nuestro, accepted the award for La Canción Del Año -- Tropical for La Mejor Versión De Mí this year.
¡Muchas felicidades @NattiNatasha! Eres sin duda inspiración para muchas mujeres. ❤️️ #PremioLoNuestro pic.twitter.com/zj9BM1rTq2

— Premio Lo Nuestro (@premiolonuestro) February 19, 2021
Feature Image Credit: Billboard