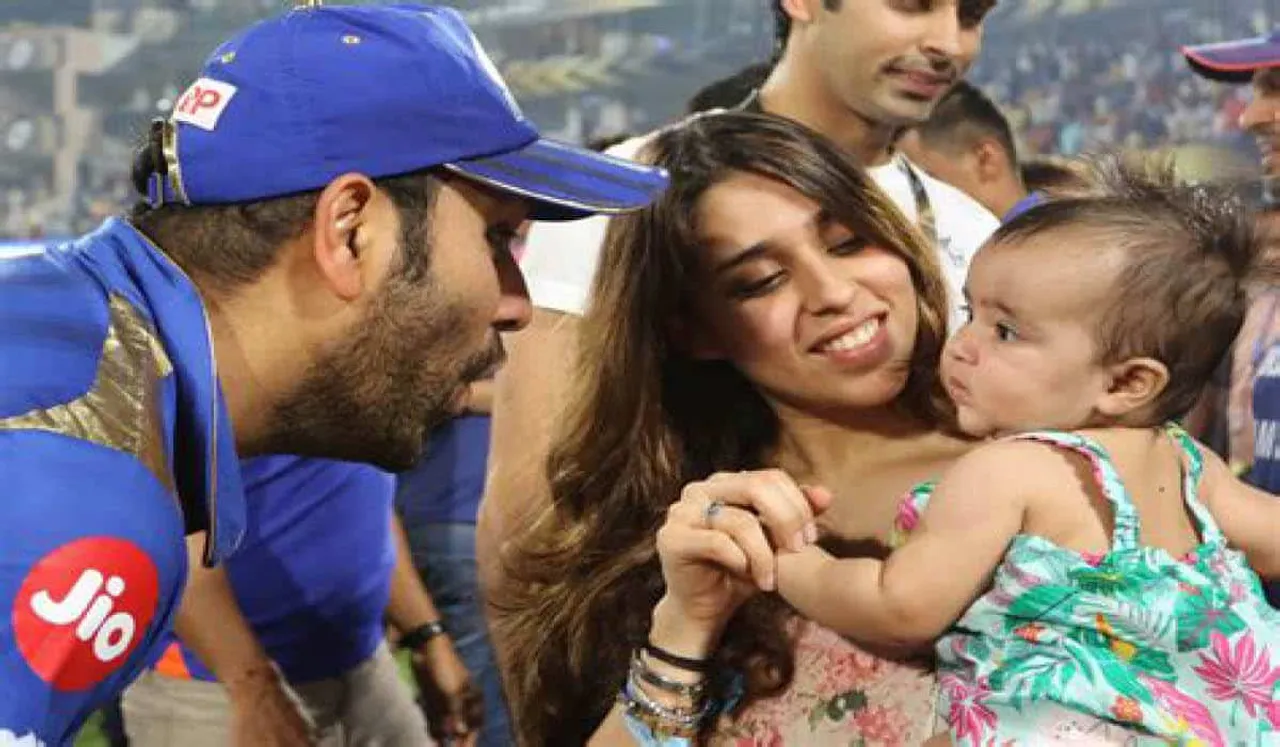 Cricketer Rohit Sharma recently posted a picture of him with his daughter Samairi on Instagram. Sharma's caption for the Instagram post read "Proud girl dad".
In the Instagram post, Rohit Sharma is seen holding his daughter Samaira up. Earlier this May, Sharma had shared pictures of his wife, daughter, and mother on the occasion of Mother's Day. In the post, he shared two images of his wife and daughter with the caption "First shoulder to rest, first shoulder to climb on and celebrate, or first shoulder to cry unconditionally a Mother is always there.. through ups & down ."
Sharma added that whether a person was "crossing the finish line as a champ or last, she will always be there. Applauding your efforts."
Sharma's wife Ritika Sajdeh had shared a picture of him and their daughter on his birthday, April 30. In the image, Sharma was taking a nap with his head resting on his daughter Samaira's lap.
The 34-year-old Rohit Sharma married Ritika Sajdeh in December 2015, and three years later on December, their daughter was born. The batsman is the captain of the Mumbai Indians and the vice-captain of the Indian national team for the One Day International (ODI) and Twenty20 International (T20I) formats.
Sharma joined the Indian Premier League (IPL) in 2008 and became a member of the Mumbai Indians in 2011. He later became the caption of the Mumbai Indians in 2013, since then the team has won the tournament five times. Sharma is currently the fourth-highest run-scorer. He won the Arjuna Award in 2015, and the Rajiv Gandhi Khel Ranta in 2020.
Outside of being a father and cricketer, Sharma is known for being an active supporter of animal welfare campaigns. Sharma is the World Wide Fund for Nature-India's (WWF-India) official Rhino Ambassador and a member of People for the Ethical Treatment of Animals (PETA).