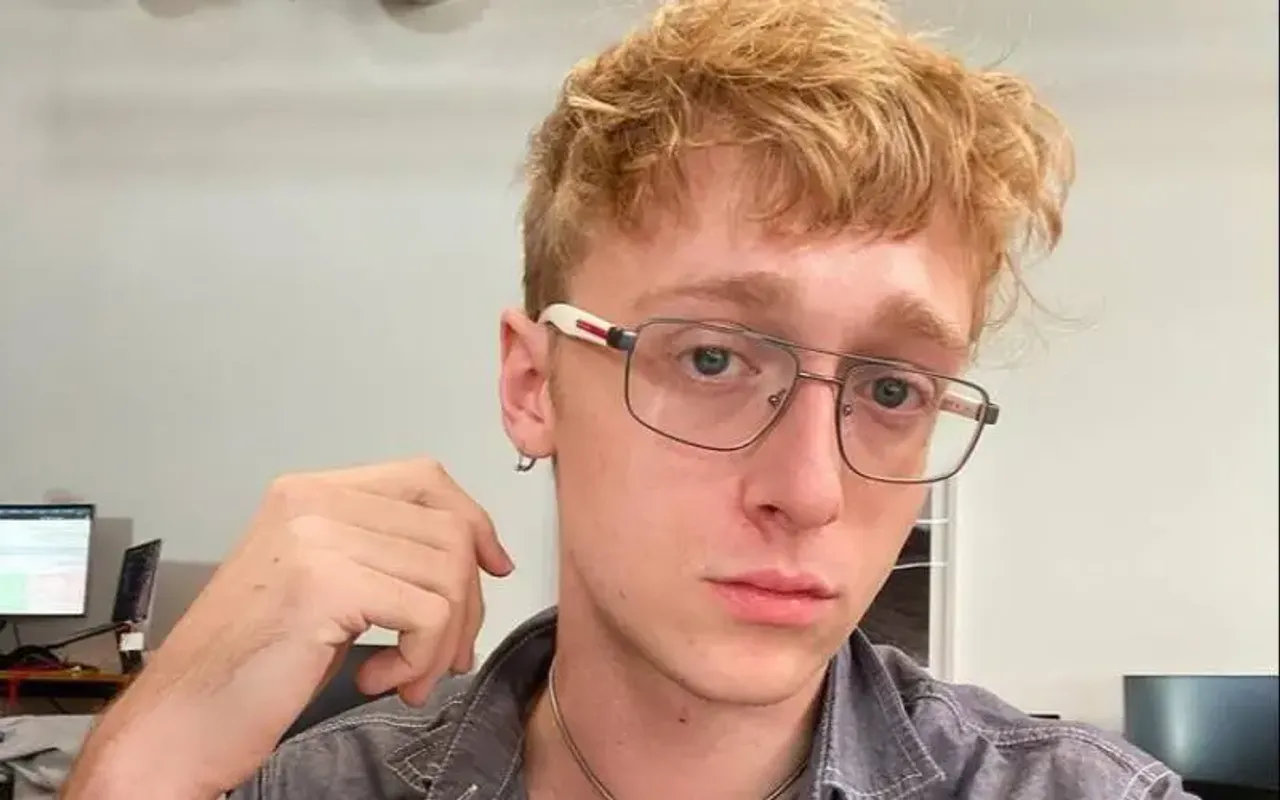 Adam Perkins, viral TikTok sensation and social media star, has died at the age of 24. The news was announced by his twin brother Patrick on Instagram, who said Perkins passed away April 11. The cause of death was not made public.
Perkins first captured online attention back in 2015 on the now-defunct short-form video platform Vine with a sketch dubbed 'Welcome to Chilis' that reportedly garnered over 20 million loops in one year. The 4-second video, playing on the popular American food chain's name, catapulted Perkins to global fame so much so that he came to be known simply as the 'hi welcome to Chilis guy.'
RIP TO A HERO, A LEGEND https://t.co/WrQPVmuIrs

— cummer 🥛 (@TeenyDong) April 14, 2021
"i can't even really put into words what this loss means for me. i'm often asked the question, "what's it like to be a twin?" and my response is usually, "what's it like to NOT be a twin?" Patrick wrote mourning his brother's death. "being a twin is a very central part of my identity. it's all i've known. and i'm struggling to find the words to explain what it will be like for me to live in this world without him. my best friend."
See his post below: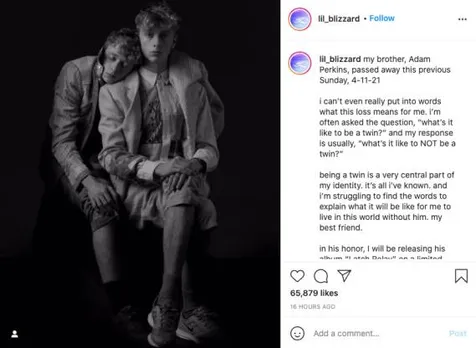 Source: Patrick Perkins / Instagram
Over several posts, Patrick paid tributes to his late twin, sharing photos and memories. He mentioned he would release Perkins' album Latch Relay as a limited edition vinyl in his honour.
Perkins' former boyfriend Kelton Elliot mourned his death on Instagram with a long statement. "This past weekend my forever best friend and ex-boyfriend passed, and I've been devastated. We spent almost every day and night in 2020 and 2021 together in our little home until I temporarily relocated to Oregon. We were there for each other during the hardest year of our lives," he wrote alongside pictures of the couple together.
Fans Remember Adam Perkins aka 'Welcome To Chilis' Guy
Adam Perkins, following his 'Chilis' fame, continued to entertain fans with video content he stacked under his popular #whiteteen hashtag. After Vine dropped the shutters in 2016, Perkins shifted base to other social media platforms like Instagram and TikTok. The influencer was also passionate about music, with his songs platformed on streaming apps like Spotify.
Perkins' is one of many tragic young influencer deaths that have shocked fans over the last year. Social media users are mourning the loss, with their favourite videos of the content creator.
See a few tributes to Adam Perkins below: 
Rest in peace to the man to brought us this absolute legendary vine. Your legacy will forever live on in our hearts. RIP Adam Perkins pic.twitter.com/1YOsJ4ABrc

— Soy-ette likes colors (@Soy_Ette05) April 14, 2021
not to be an i-miss-vine bitch but i will fistfight death himself for taking away adam perkins, creator of one of my favorite vines of all time: pic.twitter.com/mQpcGBHdEX

— lianne (@EV1LHAG) April 14, 2021
The "Welcome To Chili's" vine guy just died :( RIP Adam Perkins. Hope ur headed up to the great big Chili's in the sky<3

— Jandra (@iateErensmom) April 13, 2021