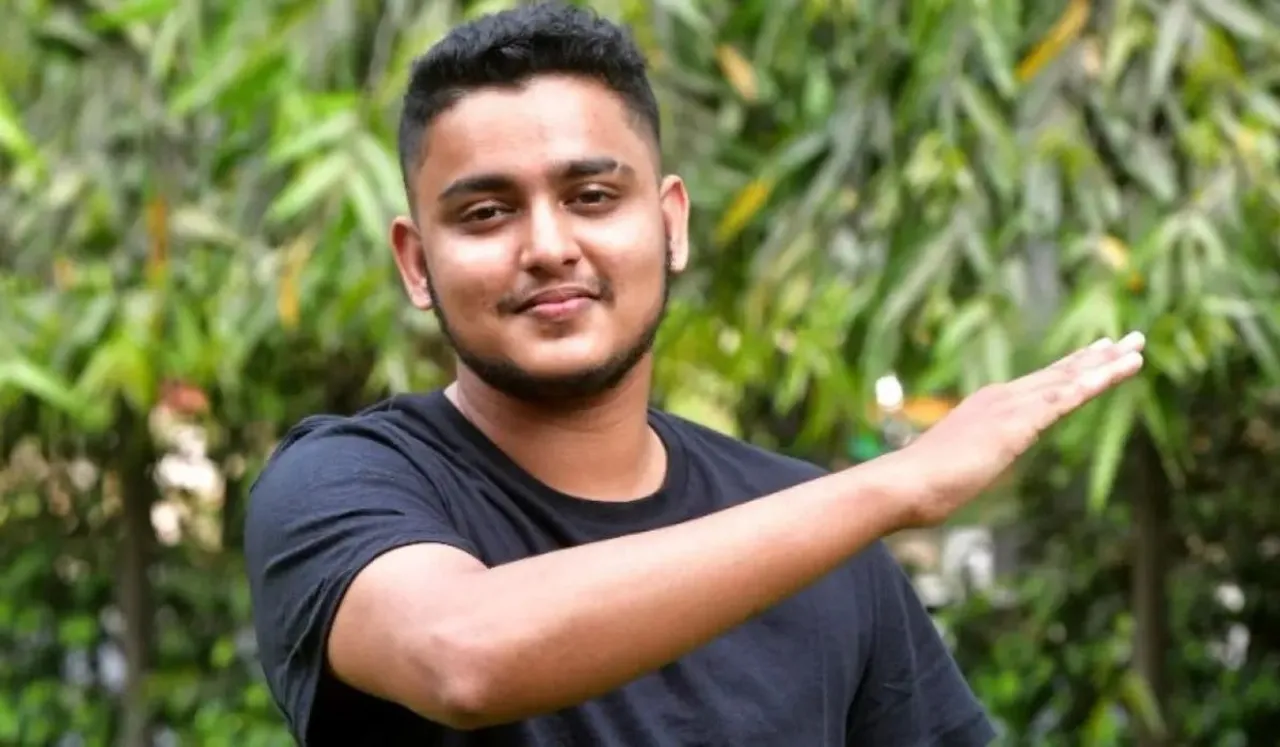 Adam Harry, a transgender person from Kerala, was over the moon when he was a step closer to completing his lifelong dream of being a pilot. But India's aviation watchdog has declared him unfit to fly because he is receiving hormone therapy and he now works with food delivery application Zomato as a delivery executive.
The 23-year-old Adam had successfully enrolled in Rajiv Gandhi Academy for Aviation Technology in Thiruvananthapuram in 2020 however, he hit a wall when it came to medical clearance, reported The Hindu. The Directorate General of Civil Aviation (DGCA), after an extensive medical examination, opined gender dysphoria—a mismatch between biological sex and gender identity—made him "temporarily unfit" for a licence.
Harry was assigned female at birth but grew up identifying himself as a man and has been receiving hormone therapy. Trans persons need life-long medical support but the DCGA have told Adam that until he's on medication, he won't be given clearance.
Thus, Harry told, that he was compelled to take up the delivery job with Zomato since stopping the treatment is not an option. He was quoted as saying in The Hindu, "I can't sacrifice my identity for my profession. I want to be able to fly as who I am."
Who Is Adam Harry?
Adam Harry, an aspirant pilot, was assigned female at birth who was born to a conservative Muslim family in Kerala. Harry, when he first came out to his parents, was taken to psychiatrists and was beaten by his family.
Harry, went to South Africa for pilot training and came out as trans on social media. He was promptly called back and was under home arrest for nearly 10 months and was subjected to correction therapy (pseudoscientific practice aimed at changing one's sexual/gender identity).
In 2019, Adam shot to fame as the country's first transgender trainee pilot; his aspiration of being a commercial pilot was backed by the Kerala government. He, in 2020, got into Rajiv Gandhi Academy for Aviation Technology in Thiruvananthapuram, under the state government's welfare fund for the transgender community.
Adam who has a private pilot license (PPL) from South Africa, was termed medically unfit by DCGA to become a commercial pilot and it has caused a furore. He recounted being harassed by the officials at the Institute of Aerospace Medicine, Bengaluru during his medical examination in his recent interview.
He has also expressed he will fight DCGA's decision and make way for those who may follow him.
---
Suggested Reading: Transgender Visibility Day 2022: Three Transwomen Who Inspire Us